Russia Rebukes Trump, Says He Should Talk Through 'Appropriate Channels,' Not the Media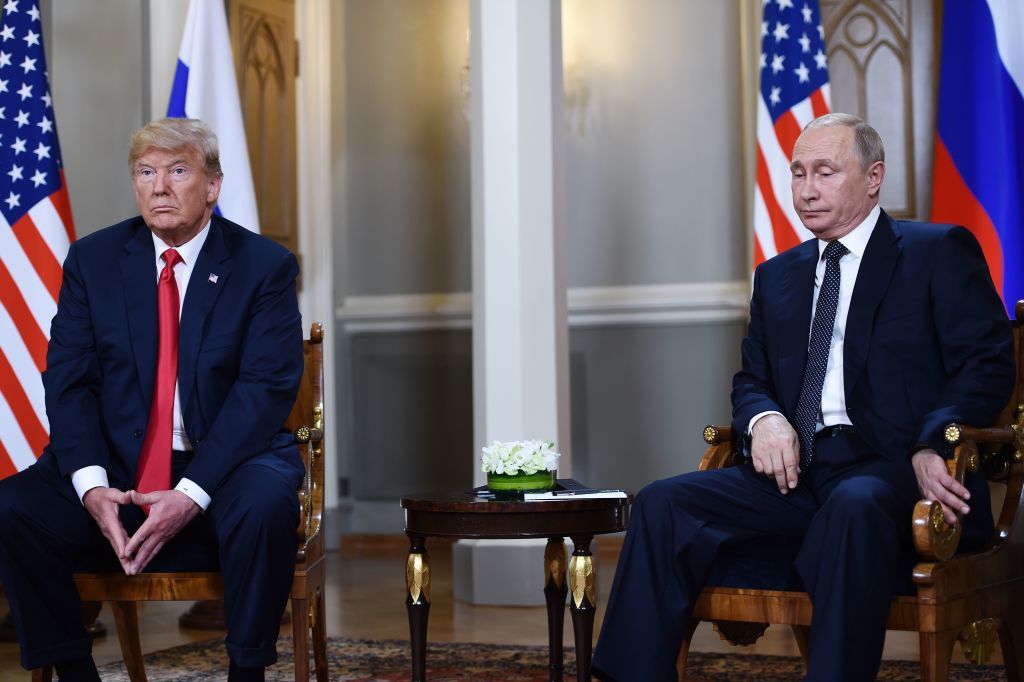 The Kremlin has pushed back against President Donald Trump's suggestion that he may cancel his planned meeting with his Russian counterpart Vladimir Putin at the G-20 Summit in Argentina, arguing that Washington needs the face-to-face discussions as much as Moscow.
Confirming that the meeting will take place on December 1 in Buenos Aires, Kremlin foreign policy aide Yuri Ushakov told reporters on Wednesday that it "is equally necessary for both sides," Bloomberg reported. Ushakov also said that Moscow expects Trump to "communicate to us through appropriate channels and not through the media" if there are any issues.
Trump told The Washington Post Tuesday that he was concerned about the recent increase in tensions between Russia and Ukraine. "Maybe I won't even have the meeting [with Putin]," the president told the newspaper. "I don't like that aggression. I don't want that aggression at all," he said.
Ukraine's President Petro Poroshenko has warned that his country's intelligence services believe Russia is planning a ground offensive after tensions escalated between the two nations in the Sea of Azov this week. The Russian coast guard took 24 Ukrainian sailors captive and plans to jail half of them for at least two months, Radio Free Europe reported. Three Ukrainian Naval vessels were also captured by Moscow's forces.
On Monday, the president's envoy to the United Nations, Nikki Haley, responded to Moscow's actions, calling them an "outrageous violation" and "another reckless Russian escalation."
"In the name of international peace and security, Russia must immediately cease its unlawful conduct and respect the navigational rights and freedoms of all states," Haley said. The Trump administration has previously provided arms and support to Ukraine's military, which is involved in an ongoing conflict with Russian-backed separatist rebels in several regions of the country.
Despite the U.S. warnings, Putin's spokesperson Dmitry Peskov also assured reporters Wednesday that to Russia's knowledge, the meeting with Trump will still go ahead as planned.
"Preparations are continuing. The meeting has been agreed. We have no other information from our U.S. counterparts," he said, Russia's Tass news agency reported. He also said that the Kremlin had "taken note" of Trump's comments about the situation with Ukraine, arguing that Kiev's forces were the aggressors.
"If he described as aggression the actions of Ukrainian naval ships, that's one thing," Peskov said. "If he uses the term aggression in relation to what the Russian border guards did to frustrate attempts at violating Russia's state border, it is an entirely different matter. We disagree with that."
According to Moscow, Trump and Putin will discuss a number of issues including strategic stability and the White House's stated plan to withdraw from the Cold War-era Intermediate-Range Nuclear Forces (INF) Treaty when they meet in Argentina.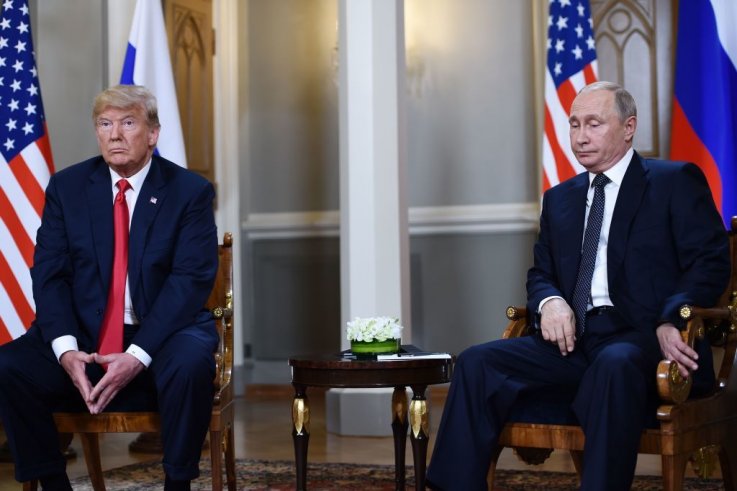 Russia Rebukes Trump, Says He Should Talk Through 'Appropriate Channels,' Not the Media | World