A fight for supremacy among major powers on Earth is likely to breach the planet's atmosphere, the head of Russia's space agency Roscosmos has said.
Dmitry Rogozin was reacting to the re-establishment of the U.S. Space Command, which was formalized in a ceremony at the White House in which President Donald Trump said that space was the next "war-fighting domain."
Trump said on Thursday: "Now, those who wish to harm the United States, who seek to challenge us in the ultimate high ground of space. It's going to be a whole different ballgame."
In a tweet, Rogozin said of the militarization of space: "Slowly but surely, we are heading towards this. @Roscosmos has no illusions about this. Everyone is working on it."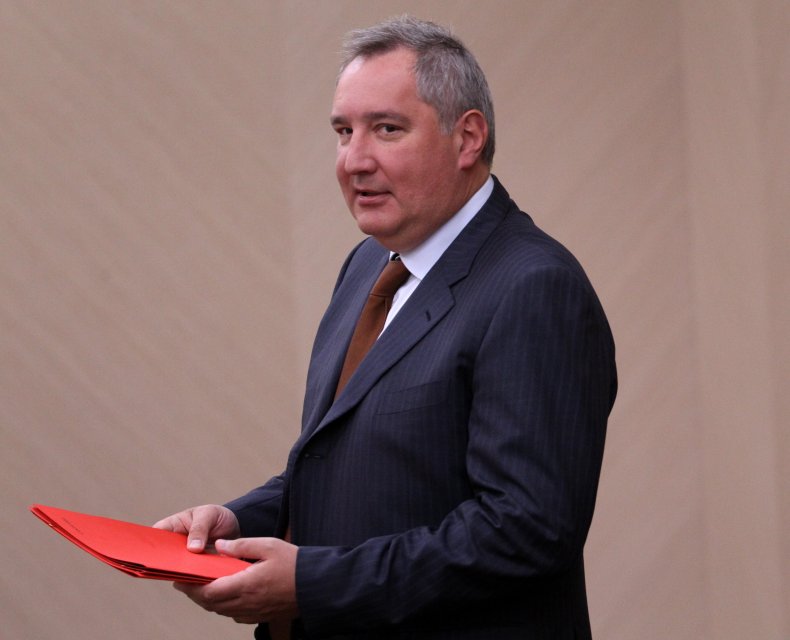 In February, the Defense Intelligence Agency warned in an unclassified report how Russia, along with China, was developing jamming and cyberspace capabilities. These included weapons that could target the orbit of satellites, it added, according to Al Jazeera.
The U.S.'s 11th regional fighting command, Space Command or SpaceCom, will combine skills and assets from all U.S. military branches. It is part of a five-year plan to establish a Space Force, which would be a new, sixth branch of the U.S. armed forces.
Initially consisting of just 287 personnel, the command's final location has yet to be determined.
The U.S. Space Command was created during the Cold War era of the 1980s to coordinate missile defense systems, but was integrated into the U.S. Strategic Command to focus on the war on terror at the start of the 21st century.
Earlier this week, Russia successfully docked a Soyuz spacecraft carrying a humanoid robot to the International Space Station (ISS).
The robot, named Fedor (Final Experimental Demonstration Object Research), was the only "passenger" on board the Soyuz MS-14 and is on a mission to support the crew and test its skills.
A previous attempt had failed due to a faulty component within one of the ISS's automatic docking ports.
Also this week, Rogozin said Russia should work more closely with Japan in space exploration, especially in building satellites, robotics and the ISS, TASS reported.
Meanwhile, RIA Novosti reported that three new space communication centers are being planned for Russia: one in the Moscow region, one in Kalyazin and another in the Crimean village of Shkolnoye. In addition, $270 million has been allocated by the Russian government to develop deep space vehicles, the agency said.