Russia's defense ministry on Wednesday announced it held a test launch of a nuclear-capable, intercontinental ballistic missile. Russian President Vladimir Putin praised the weapon—dubbed the Sarmat—and said it would force other countries to "think twice."
The test occurred at 3:12 p.m. Moscow time from a silo launcher at the Plesetsk state test cosmodrome in the Arkhangelsk region, according to Russian officials. The Kremlin reported that Putin watched the launch via videoconference. Afterwards, he released a statement in which he congratulated Russia's defense ministry.
The launch took place as Russia continues its military attacks in Ukraine, which has caused tension between Putin and other world leaders. On March 23, The New York Times reported that the White House put together a team of national security officials to draft up responses should Putin resort to using any weapons of mass destruction, including those from Russia's nuclear arsenal, in Ukraine.
"This is a big, momentous event in the development of advanced weapons systems for the Russian Army," Putin said in his statement about the Sarmat's reportedly successful test. "The new complex has the highest tactical and technical characteristics and is capable of overcoming all modern means of anti-missile defense. It has no analogues in the world and will not have any for a long time to come."
In televised remarks later on Wednesday, Putin said, "This truly unique weapon will force all who are trying to threaten our country in the heat of frenzied, aggressive rhetoric to think twice," The New York Times reported.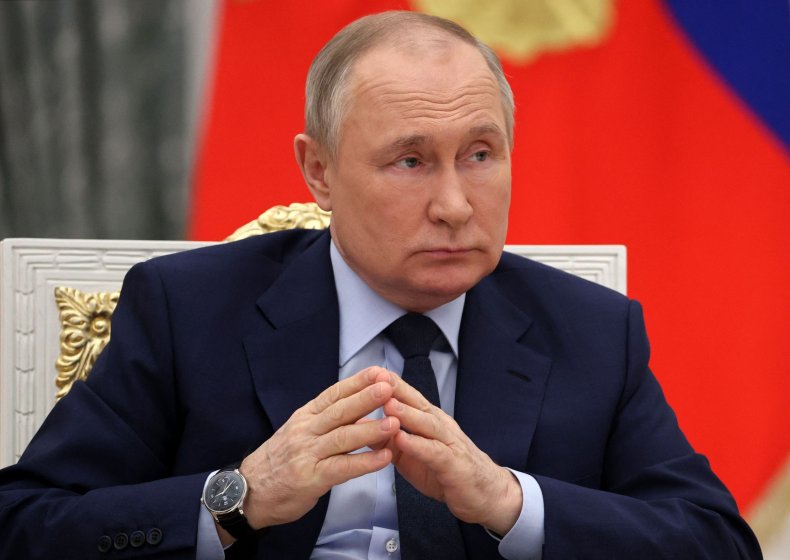 According to the New START treaty between the United States and Russia, either side must inform the other before it tests intercontinental-range weapons. Pentagon press secretary John Kirby said Washington had been notified ahead of time about the Sarmat's planned launch.
"Such testing is routine, and it was not a surprise," Kirby told reporters off-camera on Wednesday, according to CNN. He added that the U.S. "did not deem the test to be a threat to the United States or its allies."
"The department remains focused on Russia's unlawful and unprovoked aggression against Ukraine," Kirby said.
A 2020 report from the Atlantic Council described the Sarmat as a nuclear-capable "heavy" intercontinental ballistic missile.
"The Sarmat possesses a greater throw-weight, faster speeds, and improved survivability compared to its predecessor. It is slated to replace the Voevoda, known more commonly by its NATO reporting name, SS-18 Satan," the report stated.
Newsweek reached out to the Russian Foreign Ministry for comment.