Russia Says Ukraine May No Longer Be a Country Soon
Russia's top security official has warned that neighboring Ukraine may no longer be a country soon as the former Soviet republic is divided by competing interests.
Beset by unrest since a 2014 political uprising ousted former Ukrainian President Viktor Yanukovych, Kiev's successor government has accused Moscow of seizing the Crimean Peninsula in a disputed referendum and sponsoring an eastern insurgency. Nearly five years into the conflict, Russian Security Council Secretary Nikolai Patrushev warned Tuesday that Ukrainian President Petro Poroshenko's current pro-West strategy could lead to a total dismantling of the state.
"The U.S. administration actually controls the Kiev authorities and Poroshenko personally. Even Ukrainian experts are skeptical of the four-year work of Petro Poroshenko as head of state," Patrushev told Russian newspaper Rossiyskaya Gazeta.
"The Kiev authorities are doing everything to split Ukraine, implementing the West's scenario for separating Ukraine from Russia, while ignoring the interests of their own people. In the end, the country was effectively split," he added. "The continuation of such a policy by the Kiev authorities may contribute to Ukraine's loss of statehood."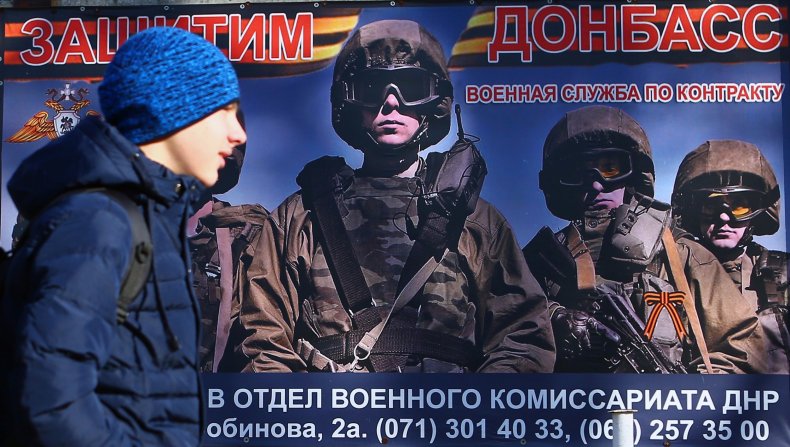 The U.S. has supplied Ukraine with military assistance and deployed advisers to help the country's armed forces and allied, pro-government militias combat the rebels, which have declared the Donetsk and Luhansk regions, collectively known as Donbass, as independent people's republics. Despite President Donald Trump's vows to strengthen U.S.-Russia ties, which suffered after the annexation of Crimea, Washington has stepped up aid to Kiev and broadened sanctions against Moscow.
The war that has already killed up to 10,000 people since 2014, when the unrest began, has largely been locked in a stalemate, but a recent incident prompted new fears that Ukraine and Russia would soon engage in direct fighting. Warships of Russia's Black Sea Fleet, based in Crimea, fired on and seized three Ukrainian naval vessels, along with their crew, in November, accusing them of violating maritime law as they sailed through the disputed Kerch Strait.
Poroshenko demanded Moscow release the sailors and repeatedly warned that an all-out war was imminent, as Russia moved new defensive weapons systems to Crimea. Though no conflict ensued, Moscow's Lefortovsky District Court extended on Tuesday the detainment of at least eight of the 24 Ukrainian sailors for another three months, the state-run Tass Russian News Agency reported.
At least three of the detained sailors were seen confessing in footage broadcast shortly after the incident in November. However, Ukrainian officials dismissed these testimonies as coerced. The European Union and the U.S. have also attempted to pressure Russia into releasing the sailors, with White House national security adviser John Bolton warning last month that Trump would not meet with Russian President Vladimir Putin until the issue was resolved.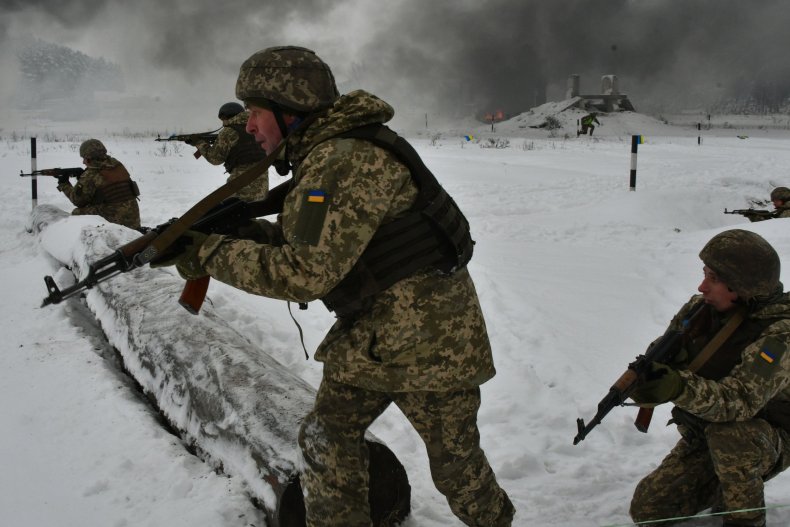 The dispute between Moscow and Kiev has also been largely cast as part of a greater struggle being waged by Russia and the U.S.-led NATO Western military alliance, whose interventions in Eastern Europe expedited the breakup of other states, such as the embattled socialist conglomerate of Yugoslavia in the 1990s. Though Ukraine is not a NATO member, perceived Russian aggression there was answered by the formation of international coalition battle groups in Poland and the Baltic states of Estonia, Latvia and Lithuania.
For its part, Moscow has accused the Pentagon of using NATO to dominate Europe, an agenda allegedly forwarded by the installation of a missile shield that Russia argues undermines its own national security. The two leading military powers also accused one another of violating the 1987 Intermediate-range Nuclear Forces (INF) treaty, which Trump has vowed to scrap in a move Putin has said would compel him to take retaliatory action.
As the international contest played out, Ukraine has also been preparing for presidential elections at the end of March. Putin has linked Poroshenko's bellicose rhetoric with his own political aspirations, which are threatened by frontrunner Yulia Tymoshenko of the nationalist All-Ukrainian Union Fatherland Party. In an interview with Russian newspaper Argumenty i Fakty, Kremlin spokesperson Dmitry Peskov said Tuesday that an end to Ukraine's war "will depend on Kiev" and whether it elected a "party of war" or one of "peace and diplomacy."