Russia Orders 10,300 Veteran Medals to Honor Syria Troops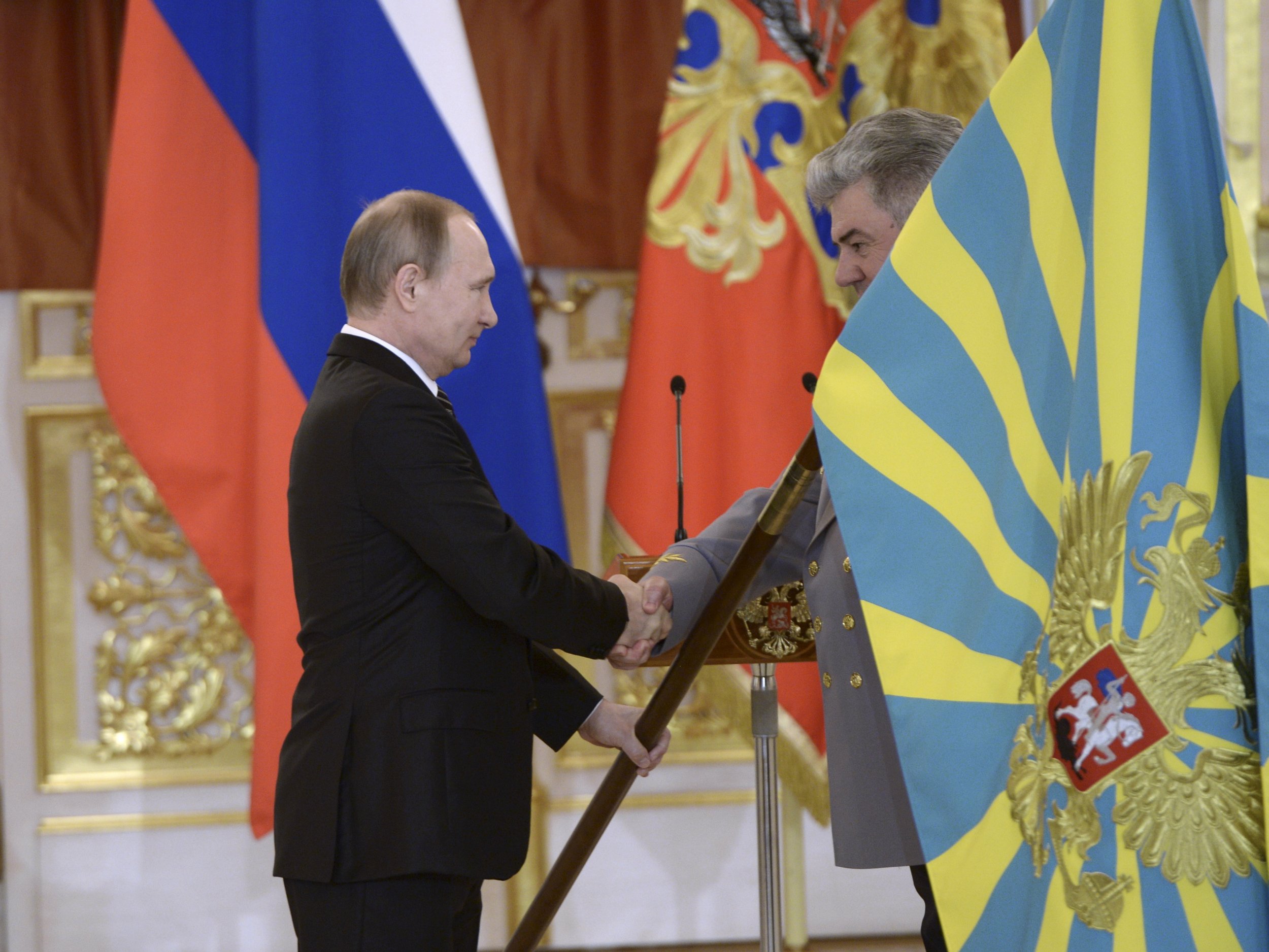 Moscow has allowed a glimpse into the size of its ambitions in Syria as it seeks to purchase 10,300 military medals for servicemen returning from combat in Syria, according to a Russian Defense Ministry contract recently posted on the government's procurement website.
The specific number of Russian servicemen assisting Syrian President Bashar al-Assad has been a subject of speculation since Moscow started sending soldiers to "advise" Assad's troops at the start of the Syrian civil war in 2011. Russia intensified this assistance when it began airstrikes in Syria last year, though specific figures about the size of the deployment remain unclear.
Earlier this month Russian President Vladimir Putin called for the majority of the Russian air force's deployment to return, but airstrikes have continued and at least 1,000 servicemen have stayed behind. Some planes and helicopters have returned to Russia.
Now the Russian Ministry of Defense has shone some light on the mystery of the troop levels in Syria by opening bidding on its procurement site for a 2.2 million ruble ($32,000) contract to buy 10,300 medals. The decorations are to be awarded "to participants in the military operation in Syria," according to AFP news agency. The Defense Ministry created the award on November 30 and its creation was circulated this week by Russian media outlets.
The announcement of such a large number of awards had prompted much speculation on social media about the size of Russia's deployment in Syria. According to Keir Giles, an expert on Russian security at Chatham House, the thousands of medals may not reflect numbers on the ground at the moment, but the fact that Putin does not plan to withdraw from Syria in any major way.
"Despite the fact that operations in Syria were treated by Russia as a training opportunity, with some personnel rotated on tours of three or four months to gain operational experience, it is unlikely that the total number that have been involved to date reaches this figure of 10,300," Giles says.
"What this underlines instead is that the so-called 'withdrawal' claimed by Russia is nothing of the kind; instead, it is establishing a permanent presence in Syria of a kind that was not there before the Russian intervention," he adds.
Not only have Russian airstrikes continued after Putin's public declaration to withdraw, but Russia has announced an upgrade of its port in Tartus. Furthermore, Russia has gained an upgraded airbase in Syria and Putin has threatened to attack any military units that appear to pose a threat to his assets in Syria.
"The order for over 10,000 medals instead reflects the potential numbers of Russian servicemen that could be deployed in Syria for future combat operations over the long term," Giles says.
At an official award ceremony earlier this month Putin presented medals to a first group of Syrian veterans, some of whom were artillery and tank officers, rather than pilots. Although the images had Russian bloggers in a frenzy, the Kremlin has not explained in what capacity the officers served in Syria. A Ministry of Defense spokesman said they were there as advisors to Assad's forces.