Russia Slumps to Historic Low FIFA Ranking Before Hosting Football's World Cup 2018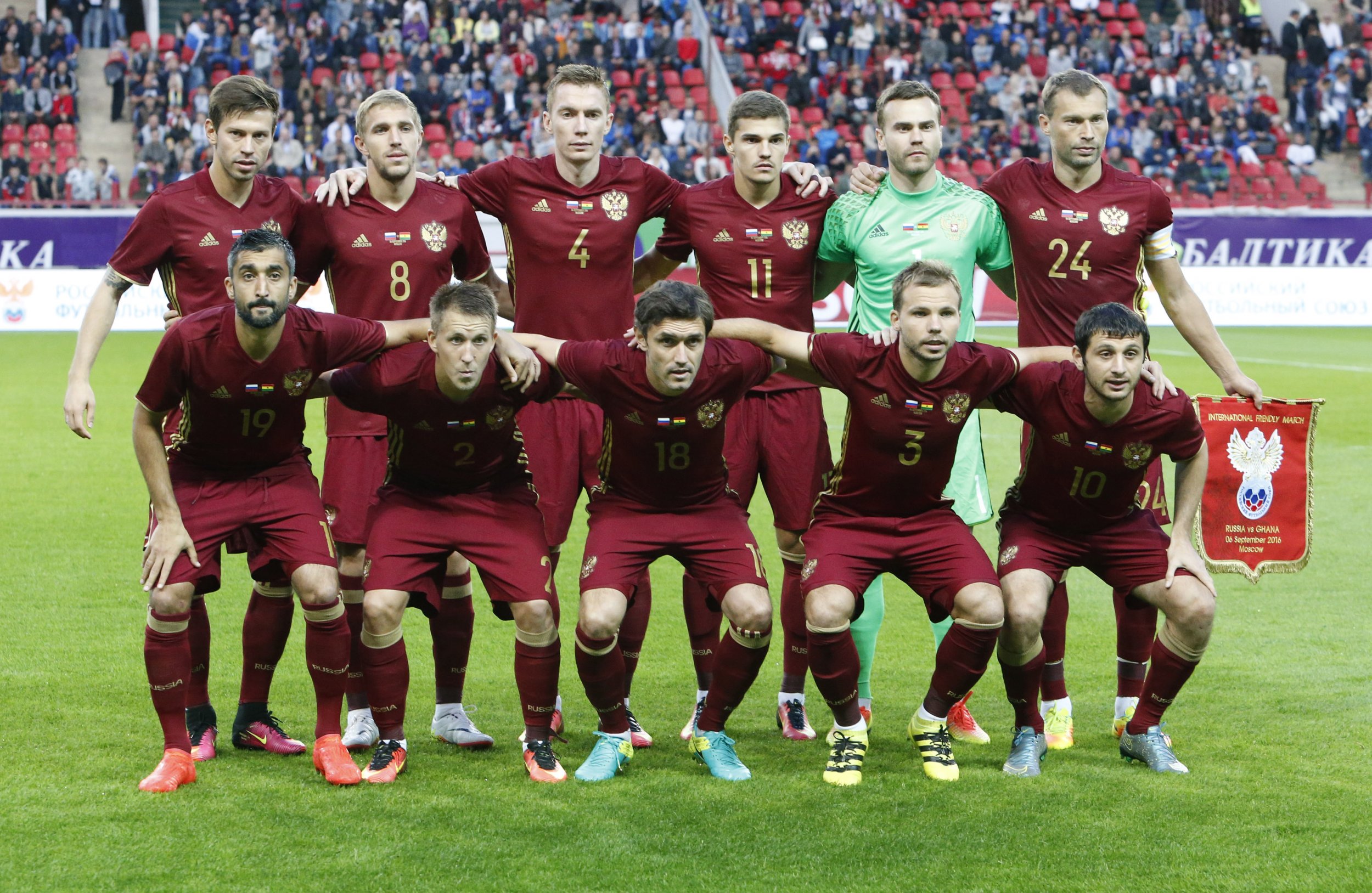 Russia's national football team has slumped to a record low in the world ranking after a disastrous showing at the European Championship and ahead of hosting the World Cup in 2018.
The Russian national side fell to 53rd place in the latest ranking by the world football governing body FIFA. The ranking is the lowest Russia has received since it has competed in FIFA, falling 13 places lower than their previous record low in 1998. Russia has also seen one of the biggest drops, falling from 38th place prior to last month.
Russia mustered only one point in Euro 2016 and its players refused to answer any reporters' questions on their return to Moscow. Over 350,000 Russians called for the national side to be disbanded after the poor performance, overshadowed by the feats of Russian hooligans at the tournament.
The Russian national side also experienced a managerial crisis in the wake of the tournament as national media unveiled that despite the poor performance under then-coach Fabio Capello, Russian officials could not afford to pay off his contract in order to fire him.
After Capello's departure, reportedly aided by help from private financial donors, the Russian football union negotiated for the coach of Russia's club champions, CSKA Moscow, to coach the national side part time as well. Slutsky has also since resigned.
Russia's squad have also suffered a blow since the Euro Championship, with two players notably being recorded on video celebrating in Monte Carlo shortly after they were knocked out of the tournament.
As a host nation, Russia automatically qualifies for the World Cup in two years' time and will not play a competitive match until then. Currently Russia has no friendly matches scheduled with sides in the top 30 in the rankings, setting out to face Qatar next month, before playing Romania, Macedonia and Moldova.