Russia's Mobilized Troops Being Given Old, Rusty Guns: Ukrainian Official
Russia's mobilized soldiers have been given old and "rusty" weapons as they gear up to bolster the invasion of Ukraine, according to an official.
Anton Gerashchenko, adviser to Ukraine's minister of internal affairs, posted a video on Twitter reportedly showing Russian soldiers handling firearms which appear to have rusted due to age.
Gerashchenko, who frequently posts clips reportedly showing Russia's struggling military campaign, shared the footage with the caption: "The mobilized in Russia are given rusty weapons in addition to plastic bags.
"They are told that this is for 'hands memory,'" he added, in an apparent reference to claims the guns will not be used during actual conflict, but to help soldiers get used to the weight and feel of the weapons they will be issued with.
"But I suppose that this is what they will be given to attack with," Gerashchenko said. "The second army of the world?"
Newsweek has been unable to independently verify the authenticity or origins of the video.
Newsweek has contacted the Russian Ministry of Foreign Affairs for comment.
The clip emerged after Gerashchenko shared another video online appearing to show Soviet-era tanks being brought out of storage in order to be deployed once more in the ongoing invasion of Ukraine amid reports of a number of setbacks in recent weeks for the Kremlin.
"Old Soviet tanks taken out of conservation by Russia - with no protection against modern weapons," Gerashchenko said while sharing a TikTok video of the tanks.
"And new Russian conscripts (also with no protection against modern weapons and a modern army - we've seen what they fight in). Perfect combination, doomed for success, I would say."
The video arrived after the U.K. Ministry of Defence reported in May that Russia may have moved 50-year-old T-62 tanks from "deep storage" to be deployed for use by the Southern Grouping of Forces' (SGF) area of responsibility.
"The T-62 will almost certainly be particularly vulnerable to anti-tank weapons and their presence in the battlefield highlights Russia's shortage of modern, combat-ready equipment," Britain's MoD added in a May 27 update on the Ukraine conflict.
In recent days, Russian President Vladimir Putin announced a plan to mobilize as many as 300,000 reservists to be brought into the armed forces to assist with the ongoing Ukraine invasion.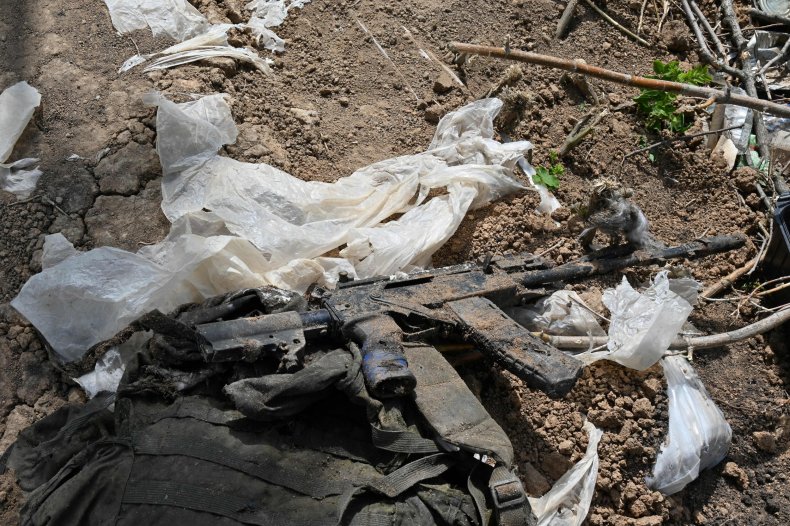 The move prompted large protests in several Russian cities, and mass attempts to flee Russia into neighboring countries.
Russian human rights group OVD-Info, more than 1,300 people have so far been arrested, mainly in the capital Moscow and St Petersburg.