Russia is increasingly struggling to sustain effective offensive combat in Vladimir Putin's war in Ukraine amid heavy losses, the U.K.'s defense ministry said Tuesday.
The British defense ministry said in an intelligence update that as Russia deals with "severe under-manning," Putin's army is resorting to having to choose between deploying troops to push on with its goal of seizing Ukraine's eastern Donetsk region or preventing Ukrainian counterattacks elsewhere.
"Russia has struggled to sustain effective offensive combat power since the start of the invasion and this problem is likely becoming increasingly acute," Britain's defense ministry said. Britain is a vocal supporter of Ukraine and has sent military equipment to help its military against Russia's forces.
"As well as dealing with severe under-manning, Russian planners face a dilemma between deploying reserves to the Donbas or defending against Ukrainian counterattacks in the southwestern Kherson sector."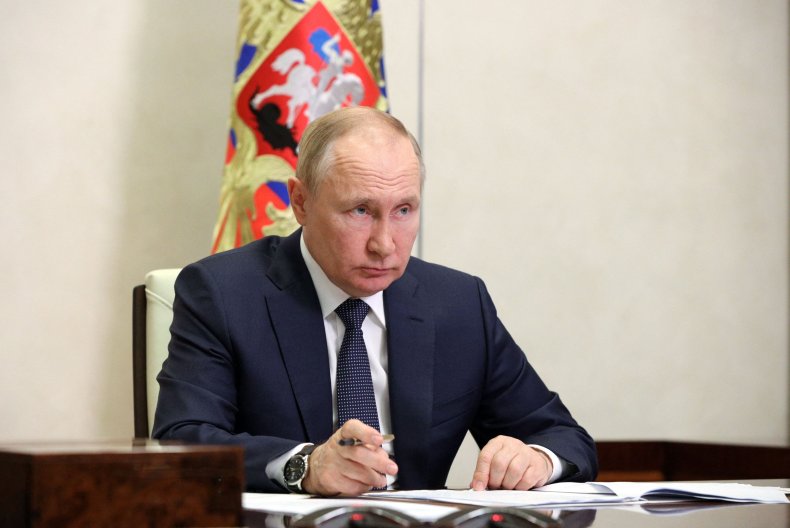 The updates come nearly 5 months into Putin's Ukraine invasion, and as Moscow seeks to seize the Donbas region—which includes Luhansk and Donetsk—in full. Moscow claimed to have liberated Luhansk earlier this month, and fighting is now intensifying in the Donetsk region.
The ministry said Russia continues to commit what are nominally six separate armies to its Donbas offensive.
"At full strength, before the invasion, these formations were established for around 150,000 personnel," it said, noting that in recent weeks, Russia has often operated with company-sized groupings of around 100 personnel when undertaking offensive operations in any one sector at a time.
The U.K. suggested that while Russia may still make further territorial gains, their operational tempo and rate of advance is likely to be very slow without a significant operational pause for reorganization and refit.
Russia's forces had been in an "operational pause," ordered by Putin, in a bid to allow troops to rest and re-position for future advances. A report from the Institute for the Study of War (ISW) on Saturday said that Russia failed to fix its "ad-hoc" command structure amid the operational pause.
"The Kremlin's failure to use the operational pause to reorganize the Russian military command structure in Ukraine and its decision to instead retain an ad-hoc command structure is very odd," the ISW's report stated.
"The apparent dual command of two very senior generals over operations in a very small area may hinder Russian operations going forward," it added.
The ISW said in a separate report on Sunday that the Kremlin is continuing "a measured return" from the operational pause in Ukraine.
Newsweek has contacted Russia's foreign ministry for comment.