Russia Suspended By International Tennis Federation, Adding to Sports Woes
The International Tennis Federation (ITF) became the latest sports governing body to ban Russia from participation amid the country's ongoing invasion of Ukraine.
The ITF said in a statement Tuesday that all events in Russia and Belarus had been canceled, and that the Russian Tennis Federation (RTF) and Belarus Tennis Federation (BTF) had been suspended from membership in the ITF.
The Russian and Belarusian bodies were also banned from "participation in ITF international team competition until further notice," the statement said.
"The ITF remains in close contact with the Ukraine Tennis Federation and stands in solidarity with the people of Ukraine," it added.
The fallout since Russia launched its attack on Ukraine has been swift and severe. Russia has faced sweeping sanctions from countries across the world, widespread condemnation and severed ties with many private companies.
Russian President Vladimir Putin has been directly sanctioned by the U.S. and U.K., and has even had an honorary black belt revoked by World Taekwondo, an international governing body for the sport.
Russian and Belarusian tennis players will still be allowed to play in the Association of Tennis Professionals (ATP) and Women's Tennis Association (WTA) competitions, but not under the names or flags of either country.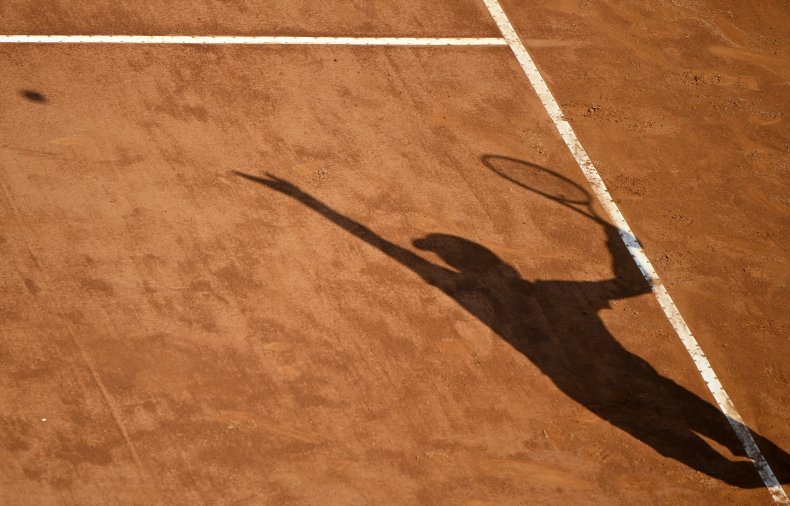 Other Russian sports have been impacted during the Ukraine conflict. On Monday, FIFA and the UEFA announced that all Russian teams would be suspended from soccer competitions until further notice.
That includes the men's 2022 World Cup in Qatar. Russia had been scheduled to play in just a couple weeks that could have led to qualifying for the tournament, ESPN reported. The Russian women's team will be blocked from participating in the European Championships in England scheduled for July.
"These decisions were adopted today by the Bureau of the FIFA Council and the Executive Committee of UEFA, respectively the highest decision-making bodies of both institutions on such urgent matters," FIFA and the UEFA said in a joint statement.
"Football is fully united here and in full solidarity with all the people affected in Ukraine. Both Presidents hope that the situation in Ukraine will improve significantly and rapidly so that football can again be a vector for unity and peace amongst people," the statement said.
Other sports bodies ranging from the FIA, which oversees motorsports, to the International Ice Hockey Federation have taken restrictive actions against Russia.
Even some Russian athletes have decried the conflict in Ukraine. That includes tennis player Daniil Medvedev, ranked No. 1 in the world by the ATP.
"In this moment, you understand that tennis sometimes is not that important," he said.
Newsweek has reached out to the RTF and BTF for comment.
Update 3/1/22, 5:18 p.m. ET: This article was updated with additional information.