Russia Suspends Sending New Units, Troops to Ukraine: Armed Forces Staff
On the heels of a significant military setback, new reports suggest that Russia has ceased plans to send further troops and units to Ukraine.
The update emerged from the General Staff of the Armed Forces of Ukraine in an official Facebook post on Monday. The post said factors include the proliferation of Russian casualties and the large number of prospective volunteers who have refused service, with translation provided by the Pravda news outlet.
"The Military Command of the Russian Federation suspends sending new, already formed, units to the territory of Ukraine," the Facebook post reads, as translated by Google. "The current situation in the military theatre and distrust for top command has forced a large number of volunteers to abandon the prospect of combat service.
"The situation is influenced by information on the actual number of casualties, excluding losses from private military companies and mobilized from temporarily occupied territories. The situation is getting worse because of the general attitude to [their] own wounded. In particular, in Russian hospitals, the diagnoses and nature of combat injuries are deliberately simplified, no time is given for rehabilitation to return soldiers to the combat zone faster."
This report has not been verified by other sources.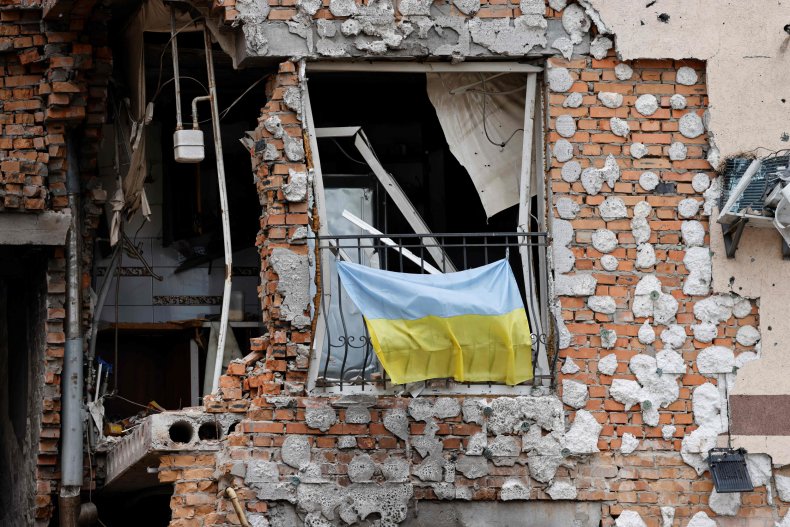 According to the Ukrainian Pravda, the country's forces have killed around 300 Russian soldiers over the last day, brought down one plane and destroyed one unmanned aerial craft. The total number of casualties for Russia is now approaching 53,000, the outlet reports.
The report from the Ukrainian military comes on the heels of a major victory for the country, with its forces launching a successful counteroffensive in the northeast Kharkiv region, which repelled Russian fighters from several key strategic areas. Russian soldiers have reportedly fled so quickly from these areas that many have opted to abandon pieces of hardware and ammunition in the field, allowing Ukrainian forces to seize them.
A Monday report from the think tank, ISW, in Washington, D.C., noted that Russian forces had sent more troops south in response to a potential offensive in southern Kherson, which Ukrainian officials had previously discussed. This, in effect, left its lines of defense in Kharkiv weak, allowing for Thursday's surprise attack.
"Russian troops likely withdrew from the area in great haste, and social media posts show abandoned tanks and other heavy military equipment near Izyum, which indicates that Russian troops failed to organize a coherent retreat," the ISW report stated.
Newsweek has reached out to Russian officials for comment.