Russia Tells NATO Not to Worry About New Missiles on the Border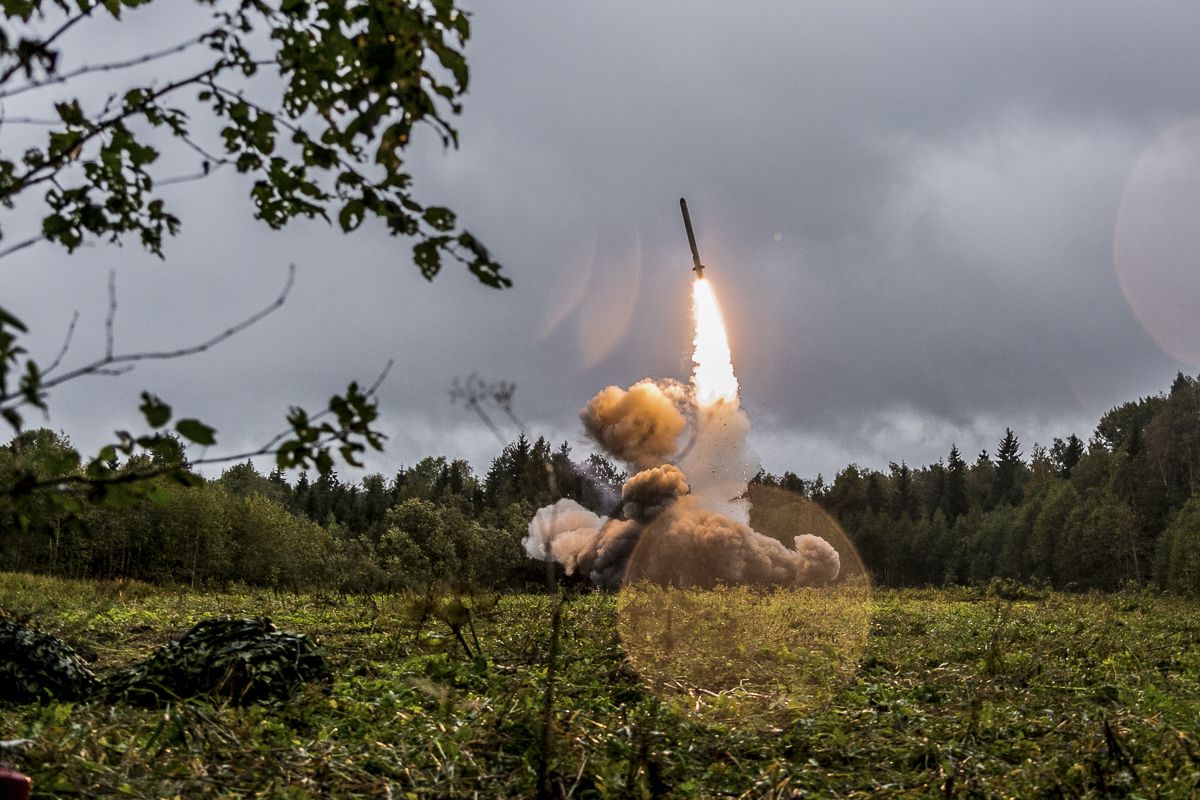 Russia has criticized Lithuania's reaction to the deployment of additional ballistic missile systems to a neighboring Russian exclave, saying the weapons posed no threat to the NATO Western military alliance member.
After visiting NATO forces based in the town of Rukla, Lithuanian President Dalia Grybauskaite told reporters Monday that "Iskander missiles are being stationed in Kaliningrad for permanent presence as we speak" and that the nuclear-capable mobile missiles were a threat to "half of all European countries," the Associated Press reported. Dmitry Peskov, spokesman for Russian President Vladimir Putin, said Tuesday that Russia had every right to place weapons on Russian soil.
Related: "NATO means war" says Russia ally caught between U.S. military and conflict in Ukraine
"I want to remind you that placing particular armaments and deploying specific military units on Russian territory are solely the sovereign issue of Russia," Peskov said, according to the state-run Tass Russian News Agency.
"Russia has never threatened and does not threaten anyone, but Russia, naturally, has the sovereign right [to deploy armaments on its territory], and that is why this should hardly be a cause for someone's concern," Peskov said.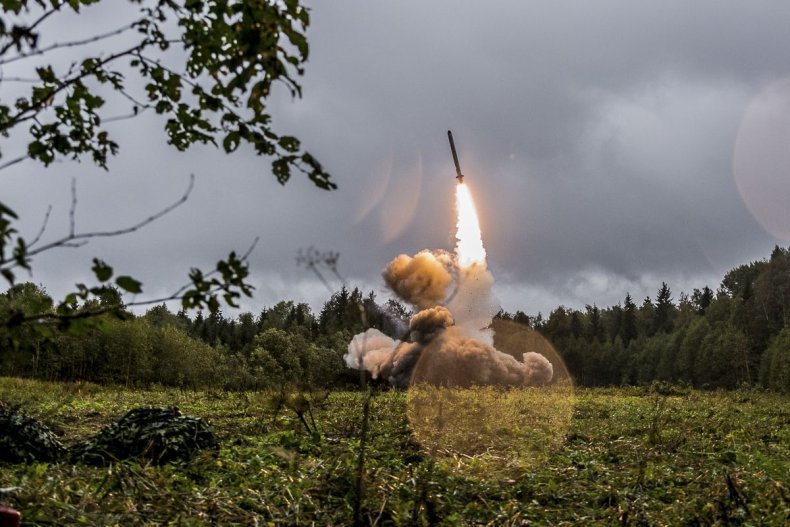 The installation of new Iskander missile systems in Kaliningrad was confirmed Monday by Vladimir Shamanov, head of the defense committee for Russia's lower house of Parliament. He said the move came in response to NATO's own military buildup along Russia's borders, especially U.S. troops in Poland, which also borders the Russian exclave on the Baltic Sea.
The U.S.-led military pact and Moscow revived their Cold War–era feud after Russia seized the former Ukrainian territory of Crimea amid political unrest in Kiev in 2014. Russia claimed it was done to protect the mostly ethnic Russian community in the Black Sea peninsula, but NATO considered it a violation of international law and has fortified border areas.
As part of this plan, NATO has deployed multinational battle groups and various equipment to the three Baltic countries—Latvia, Lithuania and Estonia—along with Poland. The Russian military has previously sent Iskander missile systems to neighboring Kaliningrad, a move that the U.S. and fellow NATO members have condemned as being provocative.
"Any deployment close to our borders of missiles that can carry nuclear warheads does not help to lower tensions. In the spirit of transparency, we look forward to hearing more from Russia on this," Reuters cited a NATO official as saying Tuesday.
"It is important to determine the exact situation. NATO is alert, we understand the capability, but we also understand that the Russians have been moving equipment in and out of Kaliningrad for a long time," the official added.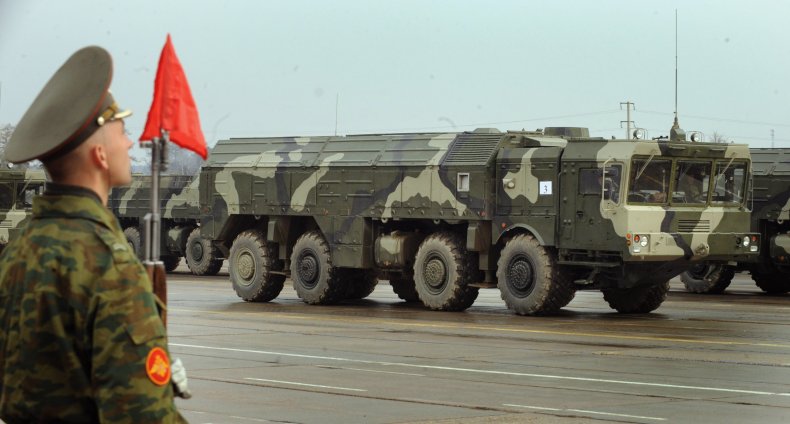 The Iskander has been described as one of Russia's most advanced missile systems, capable of firing several kinds of ballistic and cruise missiles up to hundreds of miles away. The Iskander can also be equipped to use electromagnetic pulses, earth-penetrating missiles known as bunker busters and nuclear warheads, among other weapons.
The U.S. has accused Russia of violating the Intermediate-Range Nuclear Forces Treaty by equipping the Iskander-K variant with R-500 intermediate-range cruise missiles capable of traveling beyond 310 miles. The treaty restricts ground-based missiles that can travel between 310 and 3,000 miles. Russia has countered its rival with arguments that the U.S. has violated the treaty by deploying the Aegis missile shield in Europe.