Is Russia a Threat? Kremlin Wants Trump's View, Not Mike Pence's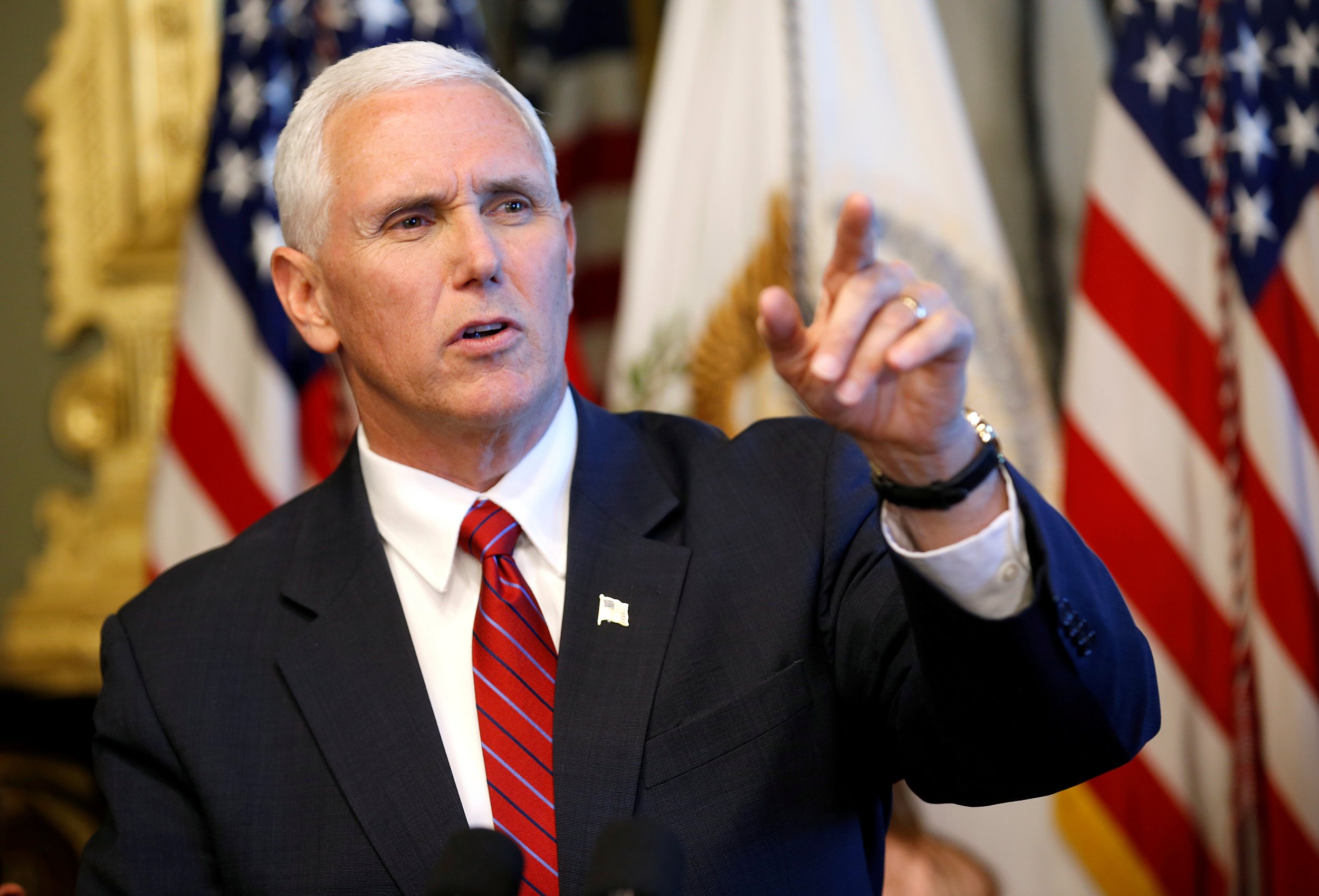 The Kremlin wants U.S. President Donald Trump to weigh in on whether the White House views Russia as a threat to the U.S. and its allies, stating that it is Trump's opinion that matters to Moscow, not the vice president's.
"We hope the position of the U.S. will be clarified," Russian President Vladimir Putin's spokesman, Dmitry Peskov, told reporters in response to U.S. Vice President Mike Pence's claims that Russia ranks among the security concerns for U.S. allies in NATO.
Read More: Russia denies reports it tried to hack U.S. election equipment
"Of course we are sorry about such statements with regards to our country," Peskov told the Interfax news agency Tuesday. "Of course the position of President Trump is the fundamental one and that is exactly the position by which Moscow is guided."
Pence's comments at an event by U.S. think tank the Atlantic Council repeatedly referred to the "unwavering" U.S. commitment to its NATO allies and consistently spoke on behalf of Trump to underscore that NATO is "unbreakable."
Citing recent comments by Trump about the "grave security concerns" the U.S. and Europe face today, Pence ranked "terrorists," Iran and "Russia's efforts to redraw international borders by force" among these concerns.
"God bless NATO, all of our allies and God bless the United States of America," Pence said, concluding his speech.
Although Pence and a handful of senior members in the Trump administration, such as Secretary of State Rex Tillerson, Defense Secretary James Mattis and U.N. Ambassador Nikki Haley, have voiced a tough line on Russia, Trump has personally been more reluctant to criticize Moscow.
While on the campaign trail, Trump expressed the desire to "get along" with Russia, leading Russian officials to hope that he would seek to drop U.S. sanctions on Russia, imposed as a result of its military incursion into Ukraine via Crimea in 2014. This has not materialized and despite Trump's previous claims that NATO was "obsolete," he deemed it "no longer obsolete" earlier this year, stating that the alliance had taken on board his criticism and made progress on its long-term security strategy.