The Russian government has disrupted access to Twitter, accusing it of failing to remove banned content as the Kremlin grapples with the role social media is playing in protests against President Vladimir Putin.
Russia's media watchdog Roskomnadzor said Wednesday that the social media giant had ignored more than 28,000 requests since 2017 to take down illegal content.
These claims included posts with child pornography, information about drug abuse and calls for minors to commit suicide.
The watchdog said that Twitter had shown a "demonstrative disregard of the requirements of the regulator...to remove calls to minors to commit mass suicide on March 3, 2021," and added that there were over 3,000 illegal posts.
In a statement, Roskomnadzor said that if Twitter, "continues to ignore the requirements of the law, restrictive measures will continue...up to blocking."
It has slowed down Twitter content on all mobile devices and half of non-mobile devices in a move it said would mostly impact photo and video content.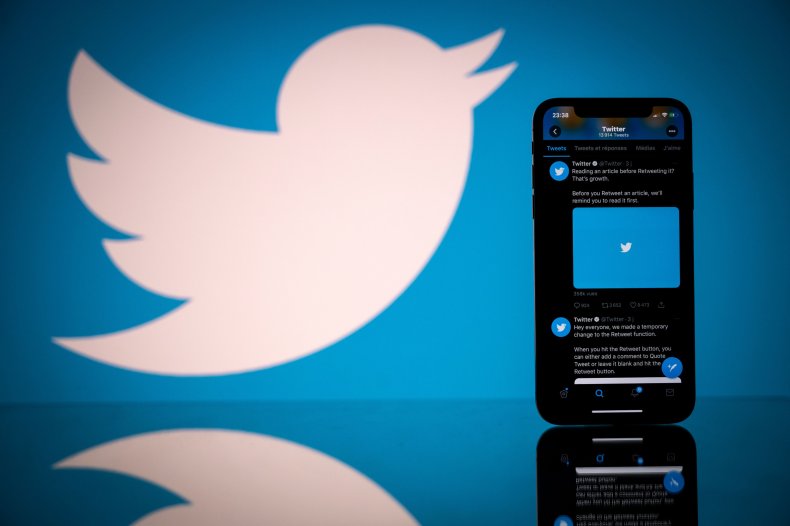 Outage monitoring website Downdetector said on Wednesday afternoon that Twitter users in Russia "could currently experience problems." Newsweek has contacted Twitter for comment.
The move comes weeks after Russian authorities accused social media platforms like Twitter and TikTok of encouraging young people to take part in anti-government protests, spurred in part by the arrest of opposition figure Alexei Navalny, the now-jailed opponent of Putin.
Navalny's Anti Corruption Foundation (FBK) is expected to organize further protests in spring.
Mikhail Klimarev, the executive director of the Internet Protection Society in Russia, told The Moscow Times that the move by the Russian authorities against Twitter was "the start of a new clampdown," and that "Facebook and Google are next."
Meanwhile, Sarkis Darbinyan, an internet freedom advocate with the Roskomsvoboda group, said that Russian authorities had acted out of fear of street protests.
"It's 10 years since the Arab Spring this year... they've understood the internet is a driving force," Darbinyan told Reuters. "Any desire to control the Russian internet is connected to the desire to control the information space."
Also on Wednesday, the websites of the Kremlin, Roskomnadzor and the Russian government were briefly inaccessible, although Russia's main telephony company Rostelecom denied this was linked to the action taken against Twitter.
However, Russian cybersecurity expert Andrei Soldatov said the outages were linked to the Twitter slowdown, showing the limitations of Russian technical capabilities.
"What was meant to be partly a nationwide test of the Sovereign Runet infrastructure, partly a warning to global platforms, (and partly a soothing message to Putin getting emotional), failed on all fronts," he tweeted.
Russia has not been able to impose the kind of internet restrictions seen in China. It tried to ban the Telegram messenger service in 2018, but publicly lifted the ban after it was technically unable to block the app.