Russia Testing U.S. As Military Flights by Alaska Reach Cold War Levels, Says Commander
Russian military aircraft activity around Alaska is at its highest level since the end of the Soviet Union, and is stretching the U.S. units responding to them, a top U.S. military official has said.
The comments by Air Force Lt. Gen. David Krumm, who serves as Commander, Alaskan Command, come amid heightened tensions between Russia and the U.S. as both countries engage in tit-for-tat aircraft escorts around each other's airspaces.
"We have certainly seen an increase in Russian activity," Krumm told a virtual Air Force Association event on Wednesday, "we intercepted over 60 aircraft last year ... We monitor more than that."
He said that "the highest activity we've had since the fall of the Soviet Union occurred last year," adding that "we've intercepted more airplanes in and around the Alaska Air Defense Identification Zone than in a really, really long time."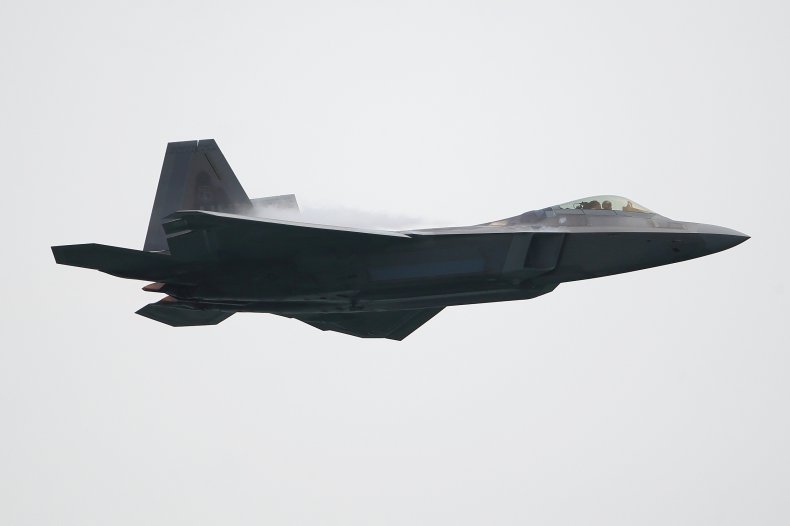 The zone covers 200 nautical miles in international airspace and the 60 intercepts is six times higher than the 10 Russian incursions that were made in 2015, according to the Air Force Times.
Krumm said that the U.S. typically deploys F-22 fighter jets, E-3 early warning and control aircraft, and KC-135 tankers in the maneuvers and that Russian activity had put a "strain on our units" but that they were managing it "very, very effectively," Business Insider reported.
He described the F-22 as "the best air-dominance machine that we've got" which was "employed masterfully by our airmen."
In March, Air Force Gen. Glen VanHerck, who leads U.S. Northern Command, linked the increased in Russia's aircraft presence by the U.S. with Moscow looking to expand activities in the Arctic region.
He told a Defense Writers Group discussion that the intercepts had become "more complex" and that often "they'll enter the [air defense identification zone] and stay for hours," USNI News reported.
"Clearly, Russia is trying to reassert on a global stage its influence and its capabilities," he added.
There has also been a spike in the number of times Russia has scrambled jets to escort U.S. military aircraft. Earlier this month, Russia's Defense ministry released footage of a MiG-31 fighter accompanying a U.S. strategic reconnaissance aircraft RC-135 over the coast of Kamchatka in Russia's far east.
Days later, Russia said it scrambled a MiG-31 to escort the same kind of U.S. aircraft over the Pacific Ocean.
Since last year, NATO aircraft have increased reconnaissance activities near Russia and Moscow has warned that such flights pose the risk of an accidental escalation.
Newsweek has contacted Russia's defense ministry for comment.