Russian Railway Executive Found Shot to Death on His Balcony
A top manager at a company that reportedly transported Russian military equipment for the war in Ukraine has been found dead.
Pavel Pchelnikov, 52, was the director of communications at Digital Logistics, a subsidiary of Russian Railways.
His body was found at 6.30 a.m. local time on Wednesday on the balcony of his apartment in central Moscow, local newspaper Moskovsky Komsomolets reported.
Police are investigating the death with Russian media reporting that the nature of his injuries suggested that he had committed suicide without specifying further.
However, the website Top Cargo 200, which uses open source intelligence to track and publicize the deaths of senior Russian officers in their war in Ukraine, said Pchelnikov had been killed by a gunshot.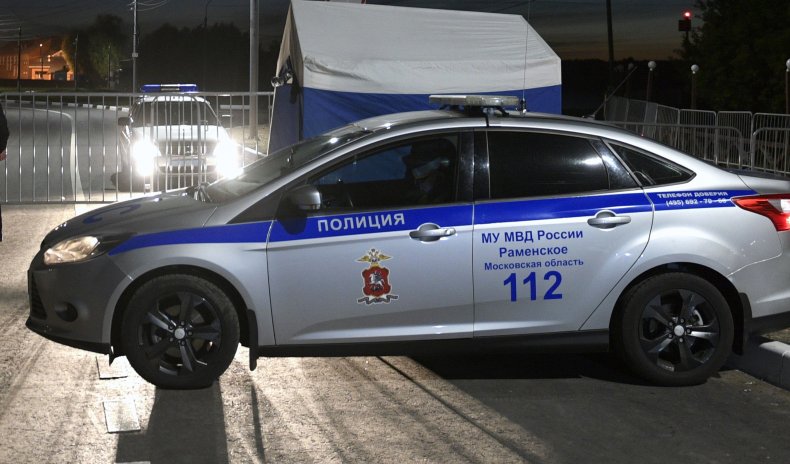 Top Cargo 200 said that Digital Logistics was reportedly being blamed for failing to protect the infrastructure of the Russian Railway network from hackers based in Ukraine, leading to delays in critical supplies getting to Russian troops.
The Russian website Starhit.ru reported how the previous month, Pchelnikov had been on vacation from where he shared images, saying that "what prompted the man to take a desperate step remains a mystery."
Newsweek has reached out to the Russian Defense Ministry and Russian Railways subsidiary Digital Logistics.
In reporting the story, the Russian language website Railway Supply noted that it was the latest high-ranking businessman in the country to have died, with mystery surrounding a number of the cases, several of which are linked to the energy giant Gazprom.
In July, the body was found of Yuri Voronov with reportedly a gunshot wound to his head, a pistol nearby and casings at the bottom of the pool at his property in the Leningrad region. The 61-year-old was the founder of the Astra-Shipping transport and logistics company, which was involved in Gazprom contracts in the Arctic.
Gazprom manager Leonid Shulman, 60, was found dead in January in the bathroom of a cottage next to a note that led police to believe he died by suicide, in Leninsky village in the Leningrad region.
In the same village, Gazprom's deputy general director of the Unified Settlement Center for Corporate Security, Alexander Tyulyakov, was found dead the following month.
On April 18, the bodies of Vladislav Avaev, a former vice president of Gazprombank, as well as his wife and daughter, were found dead in their Moscow apartment.
Meanwhile in May, Alexander Subbotin, the billionaire former top manager of Russian oil producer Lukoil, was found dead in a shaman's home in Mytishchi, northeast of Moscow, according to state media reports.
This string of Russian businessmen being found dead in unusual circumstances since the start of the invasion of Ukraine has sparked speculation over whether murders were being staged to look like suicides.
Update 09/29/22, 10.15 a.m. ET: This article has been updated with further information