Putin Plotting Fresh Offensive To 'Regain Initiative' After Losses: Reports
Russian President Vladimir Putin is reportedly planning a new offensive in the next month or two to combat Ukrainian gains in the war he started.
After months of losing ground, the Kremlin will look to "regain the initiative" with offensives that could come soon as February or March, Bloomberg reported, citing unnamed officials. This could pressure Kyiv and its allies to agree a truce in which Moscow retains control of the territory it now occupies.
The outlet said Russia's willingness to accept casualties had convinced Putin that he would win the war, despite recent setbacks. Ukraine has also warned of an Russian offensive, which Bloomberg said could come before Kyiv takes delivery of the Leopard 2 and Abrams tanks promised by the U.S. and Germany this week.
This chimes with an assessment by the Institute for the Study of War (ISW), which said on Friday it had previously predicted a decisive strategic action in the next six months, most likely in the Luhansk oblast.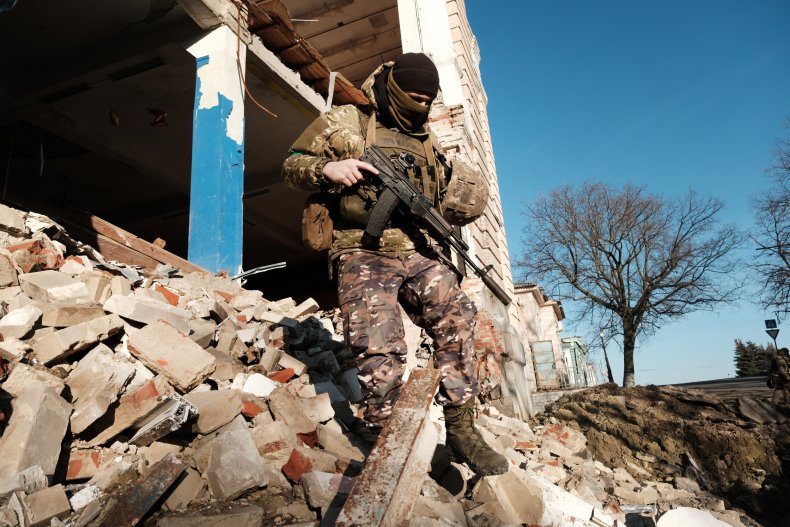 The Washington-based think tank said recent Russian ground attacks in Zaporizhzhia oblast might be designed to disperse Ukrainian troops and set the ground for an offensive in Luhansk, where Moscow is redeploying its 2nd Motorized Rifle Division (GMRD)—part of the 1st Guards Tank Army, which has been training in Belarus.
Former British intelligence officer Philip Ingram has said that Putin and his new Ukraine commander, Valery Gerasimov, will want to do something before the tanks and armored fighting vehicles coming from Western allies are deployed.
"There will be real pressure to try an offensive as soon as practical," Ingram told Newsweek. "Gerasimov is much more measured militarily so will set the conditions first.
"The Ukrainians are just trying to fix the Russians in place and to do this may have to trade some space for time—they will be using that time to get their experienced troops out to go and be trained" on the western-supplied equipment.
The GMRD's training in Belarus has prompted questions over what role the country's president, Alexander Lukashenko, a Putin ally, might play in the war. Minsk said on Friday that it was continuing joint tactical flight exercises with Russia.
However, the consensus among analysts—including the ISW and the British Ministry of Defense—is that there is no indication so far that Russian forces are forming strike groups in Belarus to attack Ukraine from the north.
This appears to square with the opinion of Russian military bloggers, who have dismissed the prospect of an attack against Kyiv from Belarus as an information operation.
Newsweek has contacted the Russian defense ministry for comment.