Protests Planned Against Putin's Partial Mobilization, 'What Will They Die For?'
Protests are planned across Russia on Wednesday against Vladimir Putin's decision to call up reservists to fight in his invasion of Ukraine.
The political movement Vesna said demonstrations in the center of Russian cities would take place at 7 p.m. Wednesday evening, opposing Putin's decree to mobilize the population partially.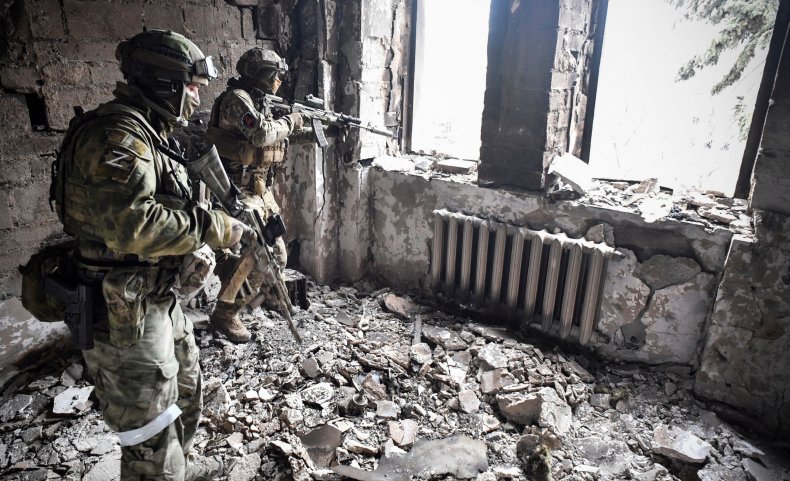 Such protests carry a significant risk as the Russian authorities have clamped down heavily on dissent since the start of the war. Spreading information that goes against the government's narrative can carry a prison sentence of up to 15 years.
In a Twitter thread, Vesna wrote that Putin's decree would mean "thousands of Russian men—our fathers, brothers and husbands—will be thrown into the war grinder. What will they die for? What will mothers and children shed tears for? For Putin's Palace?"
The statement referred to Kremlin assurances made since the start of the full-scale invasion on February 24 that only professional soldiers were fighting and that they would win.
"Now the war will truly come to every home and every family," Vesna tweeted, "the war is no longer 'somewhere out there'—it has come to our country, our homes, to our families.
"And they must die to correct the mistakes of the Putin regime, which plunged Russia into monstrous slaughter, isolation and poverty," the rights group tweeted.
Newsweek has contacted Vesna for comment.
In his televised address Wednesday, Putin said that Russian citizens in the reserves and those who have served in the armed forces with "certain military specialties and relevant experience" can be called up.
They will undergo additional military training before being sent to units as Putin talked of the need "to protect the sovereignty, security and territorial integrity of Russia."
In his address, Putin also said Moscow would back referendums planned for the regions of Luhansk, Donetsk, Kherson and Zaporizhzhia to join the Russian Federation.
He also accused the West of "nuclear blackmail" and warned if his country's "territorial integrity is threatened, Russia will use all the means at its disposal."
There had been speculation over how Putin would react to the humiliating losses in Kyiv's counteroffensive in the northeast of Ukraine as he faced depleted troops.
The move avoids the need to mobilize the population fully but has been seen as an admission of failure in Ukraine.
Bridget Brink, the U.S. ambassador to Kyiv, tweeted: "sham referenda and mobilization are signs of weakness, of Russian failure.
"The United States will never recognize Russia's claim to purportedly annexed Ukrainian territory, and we will continue to stand with Ukraine for as long as it takes."
Anton Gerashchenko, an adviser to the Ukrainian internal affairs minister, tweeted: "Putin is in agony. He threw all his cards on the table... When these hastily mobilized men return from war, they will destabilize Russia and throw it into unrest."