Wagner Boss Claims Victory After Public Calls for More Ammunition
The financier of the Wagner Group, Yevgeny Prigozhin, has said his mercenaries fighting for Moscow in Ukraine will receive the ammunition that he has long called for.
The businessman has repeatedly criticized the Russian defense ministry for not providing the means for his forces to fight. Prigozhin blamed this for their high casualty numbers.
Fighters in his private military company have been deeply involved in the siege of Bakhmut in east Ukraine, in which there are reports of high casualties on both sides.
Next to an audio interview, he posted a gruesome image on his Telegram social media channel this week of the bodies of his troops who had been killed, because of what he described as "shell hunger." Prigozhin also issued a plea for social-media users to push the Russian defense ministry to provide the supplies his troops need.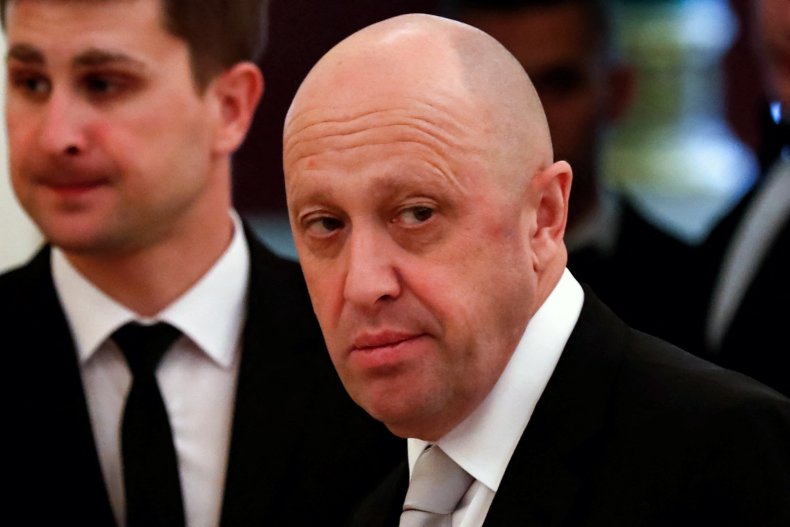 But, on Thursday, Prigozhin hailed victory in his quest, writing on his VKontakte page that the shipment of ammunition had started. "I would like to thank all those who helped us make this happen. You saved hundreds, maybe thousands of lives," he wrote. "Their mothers and children will not receive coffins with their bodies."
Prigozhin also thanked "ordinary citizens" as well as those in "high office" who had "exerted pressure and made decisions."
Prigozhin's complaints about ammunition sparked an "intense backlash" in the Russian information space. Many prominent military bloggers jumped to the Wagner financier's defense, according to the Institute for the Study of War (ISW).
The milbloggers spread Prigozhin's claims and accused the defense ministry "of failing to support the supposedly most effective Russian forces in Ukraine," the ISW said on Wednesday.
One milblogger said the Russian defense ministry is now treating Wagner forces in the same way it treats its conventional forces in Ukraine. This was "a clear step down from Prigozhin's prior posturing as the true victor near Bakhmut," the think tank said.
In January, Wagner claimed victory in Soledar, only for the defence ministry to say later that it was in control of the town near Bakhmut.
A rift had grown between Prigozhin and the Russian defense ministry, which he accused of providing only 20 percent of the artillery ammunition that had been promised them. But his complaints also "confirmed that his earlier boasts of Wagner's independence from the Russian MoD were lies," the U.S. think tank added.
Without naming either Prigozhin, or his private military company, the Russian defense ministry said that "all statements" about shell shortages "are absolutely untrue."
Newsweek has contacted the Russian defense ministry for comment.