Russia's top diplomat Sergei Lavrov slammed the North Atlantic Treaty Organization (NATO) on Wednesday, arguing that the Western military alliance is forcing countries in the Western Balkans to join against their will.
During a conference in honor of Russia's late United Nations ambassador Vitaly Churkin, Lavrov described the NATO alliance as a bully working to spread its influence across the Balkans while ignoring the will of the people.
"The West is advancing its brazen policy of dragging this region into NATO in total disregard of the countries' people, in addition to ignoring the lessons of history or simple diplomatic courtesies," Lavrov told reporters.
The comments were made even as the leaders of several Balkan countries took significant political risks in order to work towards joining NATO, and as Russia's neighbors commit to joining the alliance.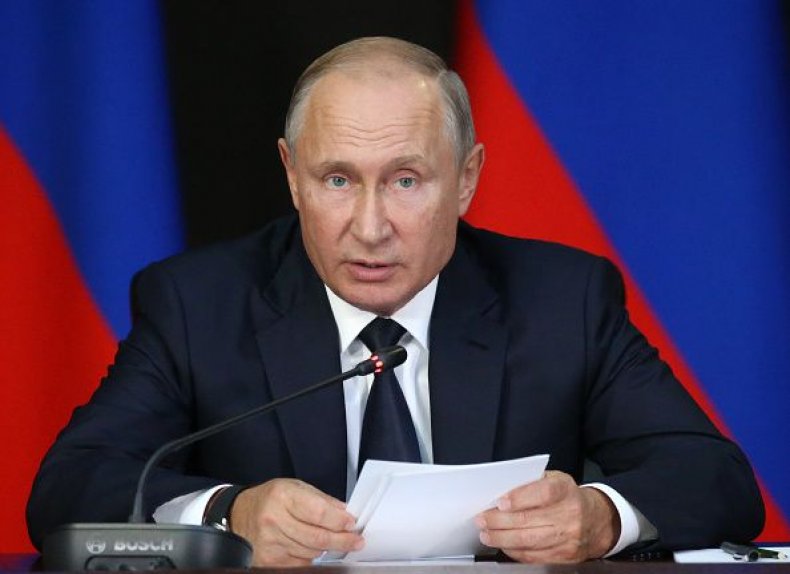 The nearly three decades-long name dispute between Greece and the country now known as North Macedonia was officially solved last week, and the newly named country has already taken steps to join the Western military alliance. Indeed, experts point out that NATO membership is an issue that unites many warring political factions across the region.
"North Macedonia wasn't pressured into joining NATO. Membership has been a matter of consensus," Dimitar Bechev, a Balkans analyst and scholar, told Newsweek. "Indeed, [the political party] VMRO-DPMNE signed a membership action plan 20 years ago, in 1999. [Former Prime Minister Nikola] Gruevski was hoping to secure an invitation at the 2008 Bucharest Summit."
In the Balkans, only Serbia has rejected NATO membership.
Nevertheless, Russia continues to view NATO as its adversary, regularly portraying it as an arm of the U.S and working to prevent countries across Eurasia from joining the alliance. During a press conference in Russia on Friday, Russian President Vladimir Putin questioned the autonomy of many European countries and said Washington was forcing them to host missiles within their borders.
"Do you think that any of the European countries wants U.S. medium-range missiles to be deployed in Europe? Nobody wants this, but they prefer to keep quiet," Putin said. "Where is their sovereignty?"
During a recent trip to the Balkans, Putin has also claimed that the U.S. and its Western allies are destabilizing the region and that Montenegro was "dragged" into NATO.
But countries bordering Russia, like Poland, Estonia, Latvia, and Lithuania, regularly turn to the U.S. for assistance in countering Russian aggression within their borders, experts note. Poland has requested that the U.S. open a military base there, and Montenegro's leadership actively pursued NATO membership despite Russia's misgivings.
"Since the breakup of the Soviet Union, the Kremlin has consistently mischaracterized NATO enlargement as a process driven by the alliance's need to expand, when in fact the driver has been the demand from countries on Russia's periphery for greater security," Michael Carpenter, a former deputy assistant secretary of defense in charge of Russia, Ukraine, Eurasia and the Balkans, told Newsweek.
"NATO doesn't push membership on anyone—and many countries like Georgia, Ukraine, and, until very recently, North Macedonia have been frustrated by the slow pace of accession talks and the onerous criteria for membership," Carpenter added. "Countries like Serbia or Azerbaijan, which are strategically located but don't aspire to membership, are not being pushed at all."
On Tuesday, Ukraine's President Petro Poroshenko announced he had signed a constitutional amendment committing his country to joining both NATO and the European Union. The announcement is expected to rile Russia's leadership, which has supported pro-Russian separatists in eastern Ukraine since 2014 in an effort to prevent the country from further integrating with the West.
Ukraine is currently commemorating the five-year anniversary of the Euromaidan, a social movement that ousted the country's former pro-Russian president who wanted to prevent Ukraine from forming closer ties to the European Union.