Russia Isn't Just Interfering In U.S. Elections, It's Abusing the American Justice System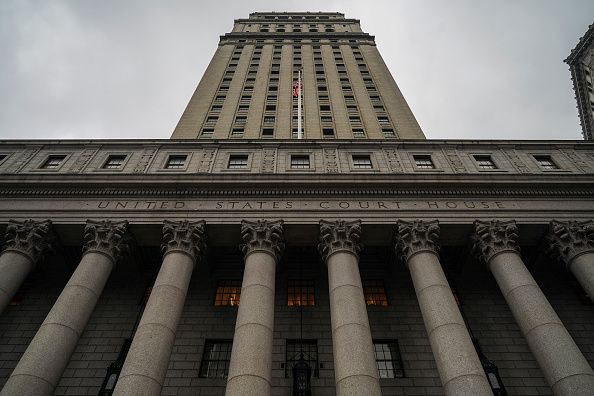 Before special counsel Robert Mueller submitted his 448-page report to the Department of Justice in March, the special counsel's team had argued in court against handing over sensitive evidence to Concord Management, a Russian company caught up in the sweeping investigation into Russian election interference.
The Russian firm, owned by Evgeney Prigozhin, a man close to Russian President Vladimir Putin, would use the evidence as part of a disinformation campaign against the special counsel, Mueller's team argued in an 18-page memorandum filed in January. After all, the company had been indicted for funding the St. Petersburg-based troll farm that used social media campaigns to influence the 2016 U.S. presidential election.
According to court filings, Concord Management's lawyers had already been permitted to review documents as part of the pre-trial discovery process, and the information had been used to launch a disinformation campaign targeting the special counsel's investigation directly. Handing more documents to the lawyers would jeopardize U.S. national security, according to Mueller's team, and would allow Moscow to use the discovery process to gather intelligence on the Russia investigation.
But months later, despite the evidence that the information would be misused, the dispute was still unresolved as Concord Management's American lawyers argued in U.S. courts that they should be permitted to review millions of additional documents collected in the discovery process.
This case, which sucked up innumerable hours and energy from U.S. law firms, lawyers, and judges, is just one example of how ill-equipped the American justice system is to respond to politically motivated cases from abroad and to Russia's manipulation of the system, experts argue.
In a separate case in January, Russian lawyer Natalia Veselnitskaya, the same lawyer who met with President Donald Trump's son and other members of the Trump campaign in the now infamous Trump Tower meeting in June 2016, was charged with obstruction of justice for making misleading statements in a New York-based money laundering case.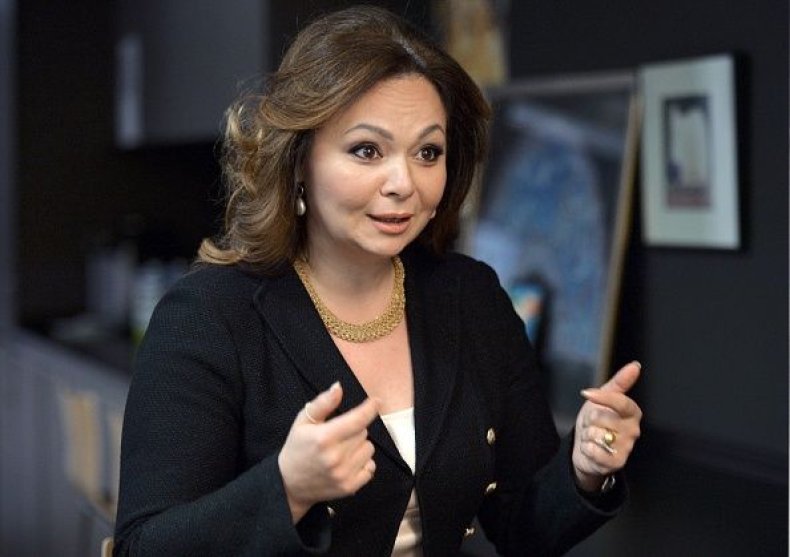 Veselnitskaya had represented the company Prevezon Holdings in court battles in the Southern District of New York without disclosing her role in helping Russian officials draft Russia's rejection of a mutual legal assistance request from New York.
The Prevezon Holdings case involved a major tax fraud scheme uncovered by Russian lawyer Sergei Magnitsky, who died in a Russian jail under suspicious circumstances in 2009. His death led Congress to pass the 2012 Magnitsky Act, which sanctioned all individuals believed to be involved in the lawyer's untimely death. Prosecutors claimed that Prevezon Holdings helped a Russian criminal organization launder the money from the tax fraud scheme through high-end real estate in New York. The case was suddenly settled for $6 million in May 2017, shortly after the U.S. attorney overseeing the case, Preet Bharara, was fired.
In yet another case in late 2017, Russia's Deposit Insurance Agency (DIA), a state corporation that provides deposit insurance in Russia, filed two discovery applications in U.S. courts against the former shareholders of Russia's Probusinessbank, Sergey Leontiev and Alexander Zheleznyak. The two men had fled to the U.S. after Russia's Central Bank seized their company's assets and revoked their license in another case believed to be politically motivated.
Leontiev attempted to quash the subpoena on the grounds that the DIA's case was spearheaded by the same sanctioned Russian lawyers who orchestrated the case against Magnitsky. But the U.S. court ultimately allowed the requests for discovery to move forward despite acknowledging that there was concern about their legitimacy.
Experts say these cases are typical examples of the way Russia manipulates the U.S. justice system. In the years since the Russian government began to seize and expropriate banks and other large companies, a practice known as corporate raiding, Putin's allies have routinely used U.S. laws to go after the government's perceived opponents. One of the most frequently used laws is section 1782 discovery, which allows a legal proceeding from outside of the U.S. to apply to an American court in order to obtain evidence for a foreign proceeding.
"The point of Section 1782 is that Congress has made a determination that we want our courts to help parties involved in foreign litigation to obtain discovery, in the hopes that when our courts need something from a foreign court they will recognize the assistance that the U.S. has provided and will accommodate us as well," Robert Weigel, a lawyer who has represented several Russians being targeted using 1782, told Newsweek. "The statute requires very little for discovery to be granted, with the threshold questions essentially asking: Is the person from whom discovery is being sought here in the U.S., is the applicant an interested party in a foreign proceeding, and is the requested discovery for use in that proceeding?"
Many wealthy business owners in Russia have had their companies seized by the Russian state since Putin rose to power. In a country where the courts are stacked with political cronies, cases are easily built against individuals regardless of whether the accusations against them are legitimate. The judiciary functions as an arm of the Kremlin, reinforcing corruption and the state seizure of private assets. But U.S. judges often lack the resources to distinguish which foreign cases are legitimate and which are politically motivated.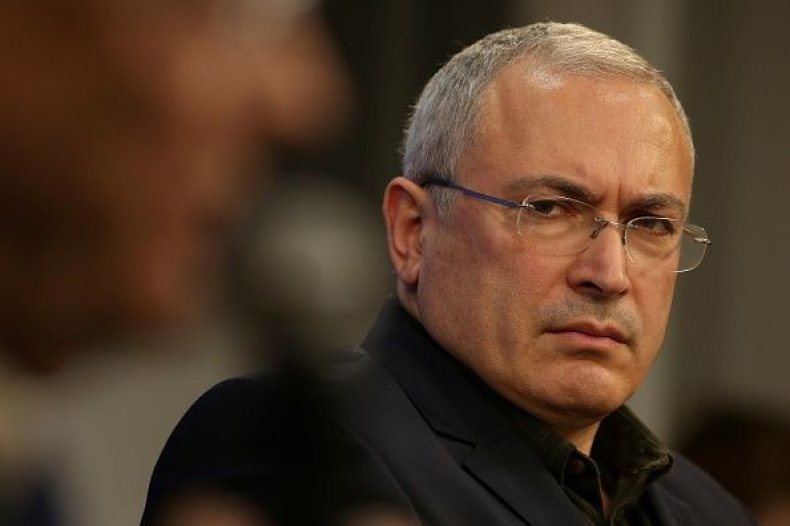 The case of Russian oligarch Mikhail Khodorkovsky is one such example, experts say. In 2003, Khodorkovsky's company Yukos Oil was Russia's largest oil producer. But after Khodorkovsky had a falling out with Putin, he was arrested and Yukos was prosecuted for alleged tax violations. Experts with knowledge of the case have long said that the charges were politically motivated. They were also used to help the Kremlin consolidate its control over the country's oil industry.
"Igor Sechin, now the CEO of [Russian state-owned oil giant] Rosneft, had struck a deal when he was deputy minister to Mr. Putin, he struck a deal with Yukos' banks that if the banks forced us into bankruptcy in December 2005 their loans would be repaid and they wouldn't have to worry about any bad debt," Bruce Misamore, previously the chief financial officer for Yukos, explained to Newsweek.
In December 2004, after Khodorkovsky was arrested, Misamore moved to bankrupt an affiliated company in Houston, to protect it from being auctioned off to pay the taxes Yukos allegedly owned. Ultimately, however, Russia was able to stymie that effort.
"The bankruptcy failed because the judge in the U.S. determined that she could not get the Russians to cooperate in the bankruptcy," Misamore told Newsweek. "They showed up in the form of U.S. law firms [representing them in court] and eventually convinced the judge to not pursue that."
Anders Aslund, who worked as an economic adviser to the Russian government in the 1990s, noted that Russia dhas an extensive network of law firms and public relations firms working on behalf of prominent Russians to pursue these cases in the U.S.
"There are always U.S. law firms that are happy to do the job. The more crooked the person is the better they pay," Aslund told Newsweek. "And what happens is that nobody writes about the law firm, because if you write about the law firm then you will get sued."
Aslund recommends that the State and Justice Departments set up an independent advisory body that can inform courts about whether a foreign court is operating in good faith or if corruption and political persecution are underpinning a case.
"U.S. courts are extremely independent and the judges don't like any instructions, but the DOJ could issue guidance to the courts based on the State Department's assessments and human rights reports," Aslund told Newsweek.
In a July 2018 report for the Atlantic Council, Aslund noted that Russia had found ways "to exploit American judicial institutions, having developed systematic routines to manipulate U.S. courts to unwittingly support the Kremlin's campaign of expropriation and political persecution."
"Three U.S. laws are particularly popular among Russian state actors with regard to manipulating the system: Title 28 of the US Code § 1782 on judiciary and judicial procedure, Chapter 15 of the U.S. Bankruptcy Code, and actions for recognition or enforcement of Russian judgments," the report reads.
Despite Russia's use of the U.S. justice system for its own purposes, the country's government-run propaganda outlets, like Sputnik and RT, often seek to portray the U.S. justice system as an arm of the American political elite. Experts noted that Russian disinformation campaigns seek to undermine confidence in the U.S. justice system.
"Like elections, the justice system depends on public trust in the legitimacy of its processes and outcomes. And like elections, there is documented evidence that justice systems are consequential targets in our adversaries' attempts to undermine democracy," reads a report released May 1 by the Washington D.C.-based Center for Strategic and International Studies (CSIS) titled Beyond the Ballot: How the Kremlin Works to Undermine the U.S. Justice System.
"The courts hold the power to shine a light on Russia's corrupt dealings, which in turn will create a world that is more aware of and less susceptible to Russia's influence operations," the report continued. "It's not surprising, then, that Russian President Vladimir Putin worked to undermine the justice system to pre-emptively cast doubt on the Mueller investigation and similar investigations conducted in the future."
Suzanne Spaulding, former undersecretary for the National Protection and Programs Directorate at the Department of Homeland Security and one of the main authors of the report, argues that Russia's abuse of the U.S. justice system helps reinforce Russia's misinformation campaigns.
"At the same time that their government is trying to convince people that our justice system isn't all it's cracked up to be, their oligarchs prefer to use our justice system to fight out their battles because it actually is an impartial and fair system, so I think that's ironic," Spaulding told Newsweek.
"But our courts' apparent inability to deal with these discovery requests...to go below the surface and address whether this may really be an effort to abuse the system...does run the risk of making our courts look incompetent and potentially unwittingly complicit," Spaulding added. "And that's not helpful for the public's confidence in our justice system."