Russia Says U.S. Leaving Syria 'Step in the Right Direction' But Condemns Its Wars 'Around the World'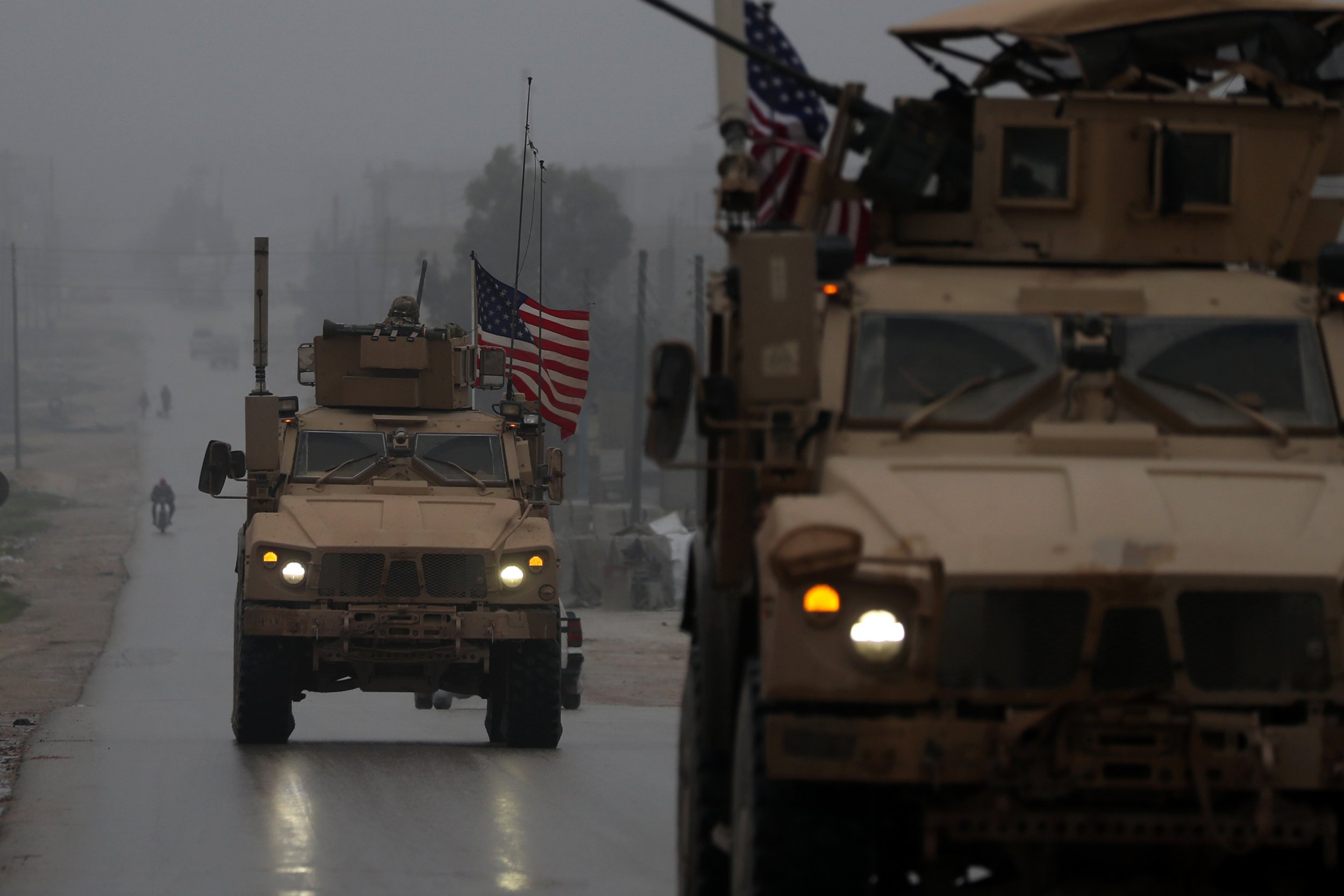 Russia has cautiously welcomed the United States' planned withdrawal from Syria but noted Washington's extensive history of intervention across the globe, in light of Moscow facing Western accusations of its own meddling abroad.
At a press conference in Moscow, Russian Foreign Ministry spokesperson Maria Zakharova said Friday that "the situation in Syria is changing rapidly" upon President Donald Trump's announcement last month that the Pentagon would begin withdrawing troops from the war-torn country. Both the U.S. and Russia are engaged in rival campaigns to defeat the Islamic State militant group (ISIS), with Moscow has condemning Washington's role as it was not coordinated with the local government, an apparent violation of international law.
"We believe that the implementation of the intentions announced by Washington would be a step in the right direction," Zakharova told reporters. "We presume that the military units of America and other foreign countries in Syria illegally must eventually leave the country. We believe it is important that the territories that will be vacated after the Americans leave will come under the control of the Syrian government."
The U.S.-led coalition spokesperson Colonel Sean Ryan confirmed Friday that the U.S. military had begun the withdrawal of troops, and one defense official confirmed that same day to Newsweek that units had started a "slow and steady" evacuation of a strategic airstrip in the northeast.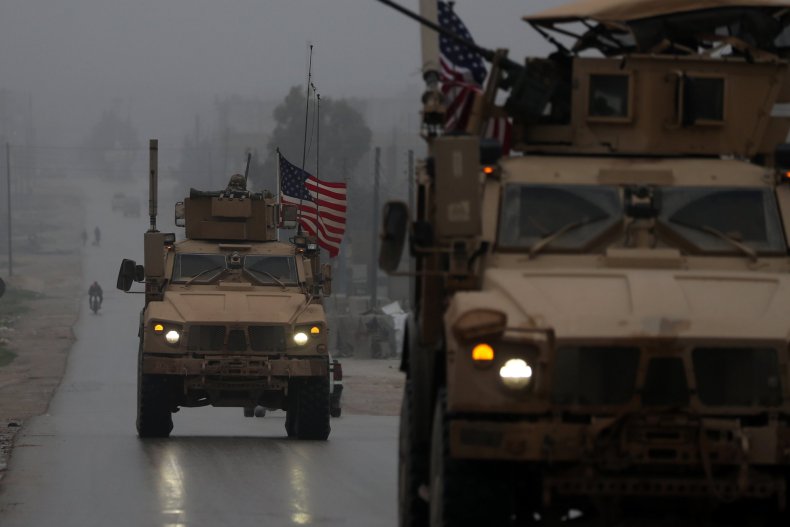 The U.S. has hardened its position toward Russia in recent years in response to Moscow's 2014 annexation of Ukraine's Crimean peninsula in a widely disputed referendum and allegations that the Kremlin interfered in the 2016 presidential election that brought President Donald Trump to office. Under Trump, who remains under investigation for his campaign's alleged ties, Washington has expanded its sanctions against the Russian government and state-run institutions.
Zakharova detailed a century of U.S. intervention worldwide in her remarks.
"The beginning of the year is a good opportunity to refresh our memory, as the United States, without a doubt the most peace-loving country in the world, throughout its recent history intervened and conducted military aggression around the world, grossly violating international law, but finding justifications in including legal actions," Zakharova told journalists.
From U.S.-backed, right-wing coups and efforts to defeat socialist movements in Latin America to invasions and military campaigns as part of the larger "war on terror" in the Middle East, Zakharova said, "these historical parallels not so much because we love history, though we really do love it, but because lately we often hear accusations of our country in what is being committed by those who accuse us." The U.S.-led NATO Western military alliance's support for the 2011 rebellion against longtime leader Muammar el-Qaddafi in Libya, now beset by civil war, prompted Russia to assert a more dominant role in international affairs.
One of the more recent spats in U.S.-Russia history concerns their competing geopolitical interests in Syria, an ally of Russia and Iran wracked by unrest around the same time as Libya. The U.S. and regional allies supported opposition fighters in the wake of a 2011 rebel and jihadi uprising against Syrian President Bashar al-Assad, whom they accused of war crimes in his crackdown on dissent. In 2014, the U.S. formed a coalition to attack as ISIS—which arose after a Sunni Muslim insurgency spurred by the 2003 U.S. invasion of Iraq—and in 2015 Russia stepped in as well, but on behalf of Assad.
That same year, the U.S. formed an alliance with a mostly Kurdish group known as the Syrian Democratic Forces. Separate campaigns backed by the U.S. and Russia managed to mostly eradicate the jihadis, compelling Trump last month to announce a timely exit from the country. The sudden shift caused shockwaves at home and abroad, however, as the remaining forces scrambled to cash in on the U.S.'s absence.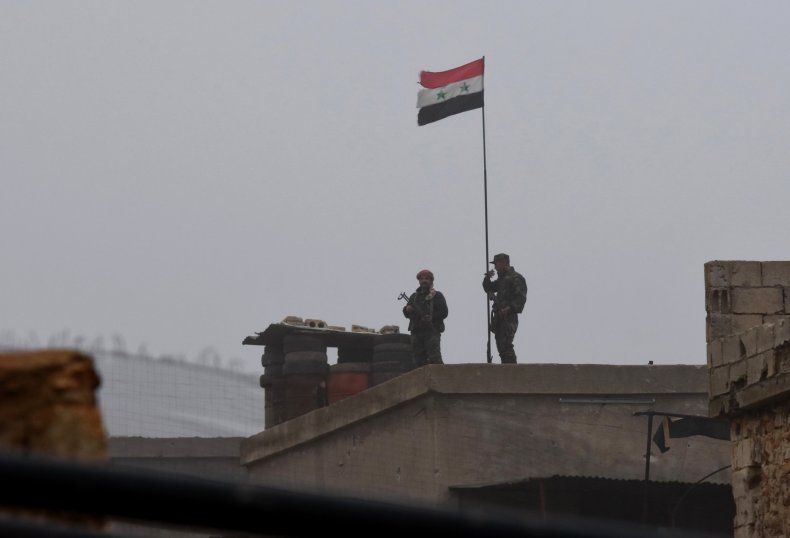 One of the immediate results was the renewal of dialogue between the Syrian Democratic Forces and the Syrian government, which share a common foe in Turkey. Turkish President Recep Tayyip Erdoğan condemned U.S. support for Kurdish militias that are considered terrorist organizations due to their alleged links to a separatist insurgency at home, and warned of an imminent attack on Pentagon-sponsored Kurds, rejecting claims by Secretary of State Mike Pompeo and White House national security adviser John Bolton that Ankara had agreed to refrain from such action.
Zakharova said Friday that "the establishment of a dialogue between the Kurds and Damascus is of particular importance," as it would allow the Syrian government to peacefully reestablish control of territories held by the Syrian Democratic Forces, preventing a clash with Turkey. Local Kurdish forces have already ceded control of areas south of the northern city of Manbij, which Russian military police have begun to patrol.
Russia and Turkey, though firmly on opposite sides of Syria's civil war, have worked together alongside Iran to find a peaceful solution to the conflict. A ceasefire deal established between them in September 2018 remains in place around the northwestern province of Idlib, the final bastion of the Islamist-led insurgency that once threatened Assad, but internal disputes between Turkey-backed rebels and Al Qaeda–allied jihadis have led to renewed conflict in the area.