Russia Claims U.S. Holding Refugee Camp 'Hostage' to Stay in Syria After Donald Trump Changes His Mind Again on Leaving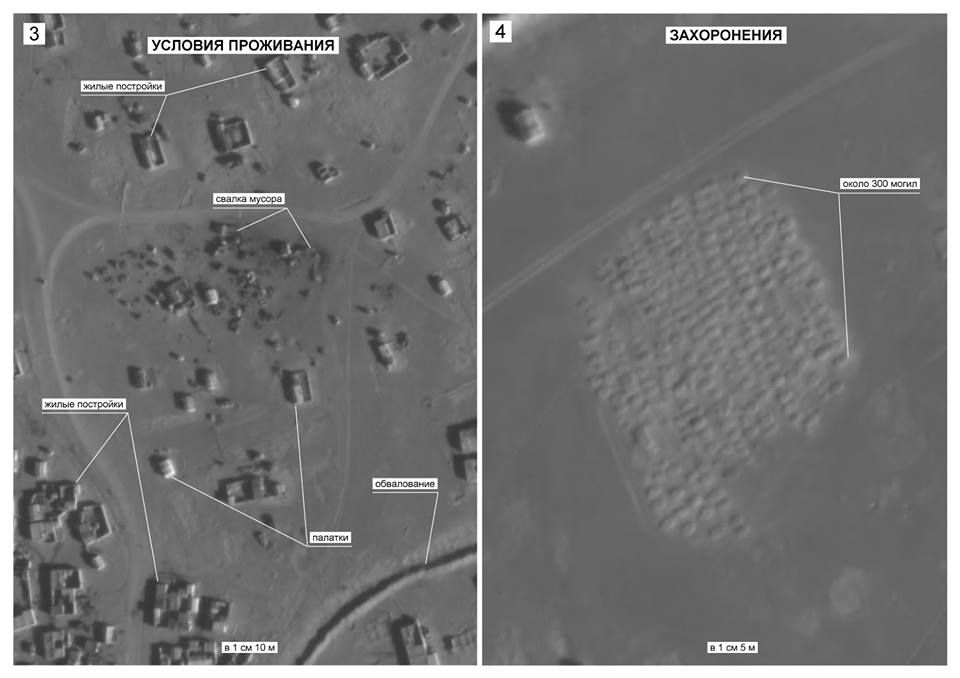 Russia has accused the United States of preventing the resettlement of refugees and of potentially hiding a mass grave in a remote, arid pocket of southern Syria in order to justify the Pentagon's ongoing presence there.
During a press conference Wednesday alongside his Kuwaiti counterpart, Russian Foreign Minister Sergey Lavrov echoed Moscow's and Damascus's claims that the U.S. had refused access to a convoy sent by the Russian and Syrian government to evacuate the Rukban refugee camp near Al-Tanf. The camp, where up to 15 people—most of them children—have died amid exposure to the region's harsh climate and a lack of supplies, is located within a 34-mile "deconfliction zone" maintained by the Pentagon, but both Washington and Moscow have quarreled over who was responsible for the humanitarian crisis.
Lavrov argued that, because the Pentagon provided supplies to its roughly 200- to 300-strong force based in the Al-Tanf garrison, as well as insurgents opposed to the Syrian government, that the U.S. could have offered aid to some 40,000 suffering civilians estimated to be living in Rukban.
He argued that this, "along with the fact that they do not release people and hold them hostage, leads one to the unpleasant thought that Americans need this refugee camp, to continue to justify their illegal military presence there." He told reporters that "this is in line" with U.S. policy in Syria.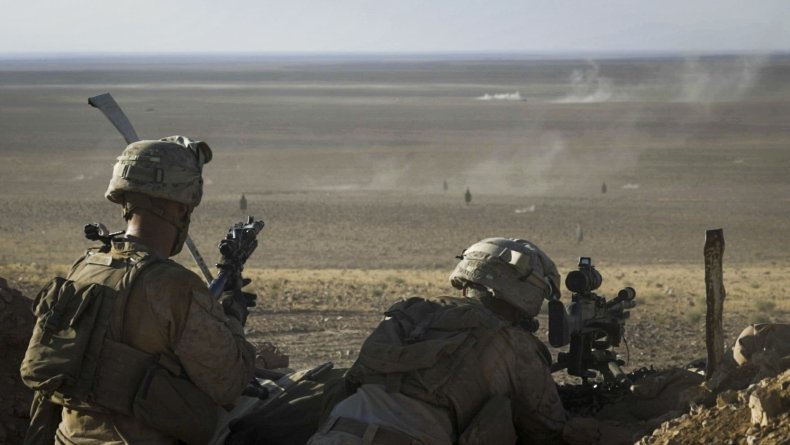 A day prior to Lavrov's remarks, the Russian and Syrian governments issued a joint emergency statement condemning the "unconstructive actions of the American side, leading to new victims and multiplying the suffering of Syrians who are forcibly held in U.S.-controlled 55-km zone of Al-Tanf," which is located near the country's border with Jordan. The statement referenced a column of six cars reportedly sent Friday to the Al-Tanf security zone, only for the U.S. to have refused to guarantee their safe passage.
"The American side, which is solely responsible for the current humanitarian catastrophe in the Rukban camp, does not stop trying to shift responsibility for what is happening to the Syrian and Russian sides, in every way misinforming the world community with statements about the alleged inconsistency of the conditions for the return of refugees to United Nations standards," the statement read.
"Once again, we point out to the United States that it is unacceptable to use civilians to justify its illegal presence in Syria," it added.
Since assisting the Syrian armed forces and Iran-backed allies to retake much of the country from the Islamic State militant group (ISIS), as well as insurgents once largely backed by the U.S. and regional allies Israel, Qatar, Saudi Arabia and Turkey, Moscow and Damascus have closely coordinated in an attempt to secure the return of those who fled the conflict both within the country and abroad. Accused of mass human rights abuses, however, Syrian President Bashar al-Assad's comeback has been met with suspicion by Western powers unwilling to endorse his rule.
The Russian military's Center for Reconciliation of Opposing Sides and Refugee Migration Monitoring has claimed that the Syrian government has set adequate conditions for the return of the Rukban population. The joint statement said that "accommodation is ensured" for 7,650 places in Homs city, 6,735 in Palmyra, 6,440 in Al-Khaldiyeh, 5,565 in Al-Qaryatayn and 5,370 in Mahin of Homs province, as well as 690 in Aleppo city and 510 in Al-Amar in Aleppo province with an additional 1,600 in the suburbs of Damascus.
In addition, the Russian military shared satellite images purporting to show the camp's deteriorating condition, which "violates all possible sanitary and epidemiological standards—self-made buildings from improvised means, tents and cars are placed absolutely chaotically, mixed with mountains of garbage," along with a nearby "burial spot of about "three hundred (300) graves," in which "it is possible that several deceased can be buried in one grave at once."
In a statement sent to Newsweek, United Nations International Children's Emergency Fund (UNICEF) Regional Director for the Middle East and North Africa Geert Cappelaere warned last week that "one child has died every five days" since the beginning of the year in Rukban. Cappelaere "calls on all parties to consider children first and urgently find durable solutions to end the years of suffering that they have had to bear. Should warring parties fail to agree on a sustainable plan for children in Rukban, UNICEF calls on them to immediately facilitate sustained, unimpeded and unconditional humanitarian access to children in need."
"How many more warnings will it take to prevent children from dying? There is no more time to waste," Cappelaere added.
The most recent humanitarian convoy to Rukban arrived last month thanks to a joint effort coordinated by the UNICEF, the U.N. and the Damascus-based Syrian Arab Red Crescent. The move was welcomed by State Department deputy spokesperson Robert Palladino, who said that "the United States has long advocated and will continue to advocate for freedom of movement for internally displaced persons (IDPs)" and "has not impeded and will not impede the movement of any IDPs who wish to depart from the Rukban encampment."
Palladino also said that the U.S. would not "force anyone to leave" as Washington "fully supports a process that is free from coercion and allows for safe, voluntary, and dignified departures for those wishing to leave Rukban." The statement came a week after Colonel Muhanad al-Talaa, a commander of the Pentagon-backed Maghawir al-Thawra rebel group in Al-Tanf, told Reuters that Russian military police and Syrian troops that had blocked humanitarian supplies from reaching Rukban in order "to get people to leave by force."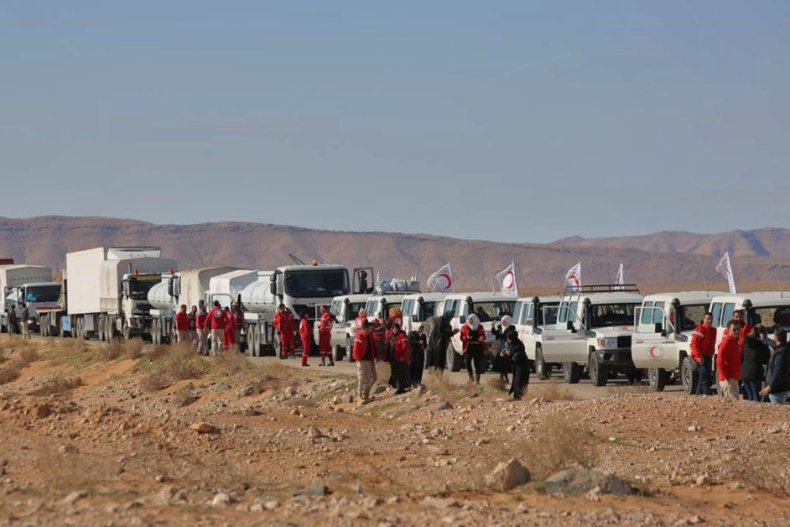 The U.S. set up the Al-Tanf "deconfliction zone" as part of its campaign to defeat ISIS, but Syria and its Russian and Iranian allies have accused the Pentagon of using the site to shelter jihadi militants, allowing them to operate behind pro-government lines, something U.S. officials have repeatedly denied. Damascus, Moscow and Tehran have called on Washington to immediately dismantle the base, considering it an illegal occupation.
The location's fate came into question after President Donald Trump announced in December that he would withdraw the roughly 2,000 U.S. troops in Syria. Most of these soldiers were embedded in northern and eastern territories under the control of the Syrian Democratic Forces, a mostly Kurdish militia focused more on fighting jihadis than opposing Assad. Though the Al-Tanf site was officially part of the fight against ISIS, which has been largely defeated, hardline U.S. officials have touted its position in a separate campaign to curb Iranian influence in the region.
As reports suggested that a gradual pullout was underway, White House national security adviser John Bolton said in January that the Al-Tanf garrison was "still very strategically important in connection with our determination that Iran not achieve this arc of control stretching from Iran through Iraq into Lebanon and into Syria." Last month White House press secretary Sarah Sanders revealed that "a small peacekeeping group of about 200 will remain in Syria for a period of time."
A letter dated for the following day was sent by a bipartisan group of lawmakers calling for Trump—who had previously backed down from plans to withdraw in March of last year—to support "a small American stabilizing force" in order to "ensure that all of the gains made in Syria are not lost, that ISIS never returns, that Iran is not emboldened and ensure the best outcome in Geneva for American interest," which also included preventing conflict between the Syrian Democratic Forces and fellow U.S. ally Turkey.
The document, as published Wednesday by NBC News, bore what appeared to be Trump's endorsement, with the message "I agree 100%—ALL is being done."