Mueller Report Reveals Russia's Plan for Donald Trump: These Are the 5 Things Vladimir Putin Wanted from U.S.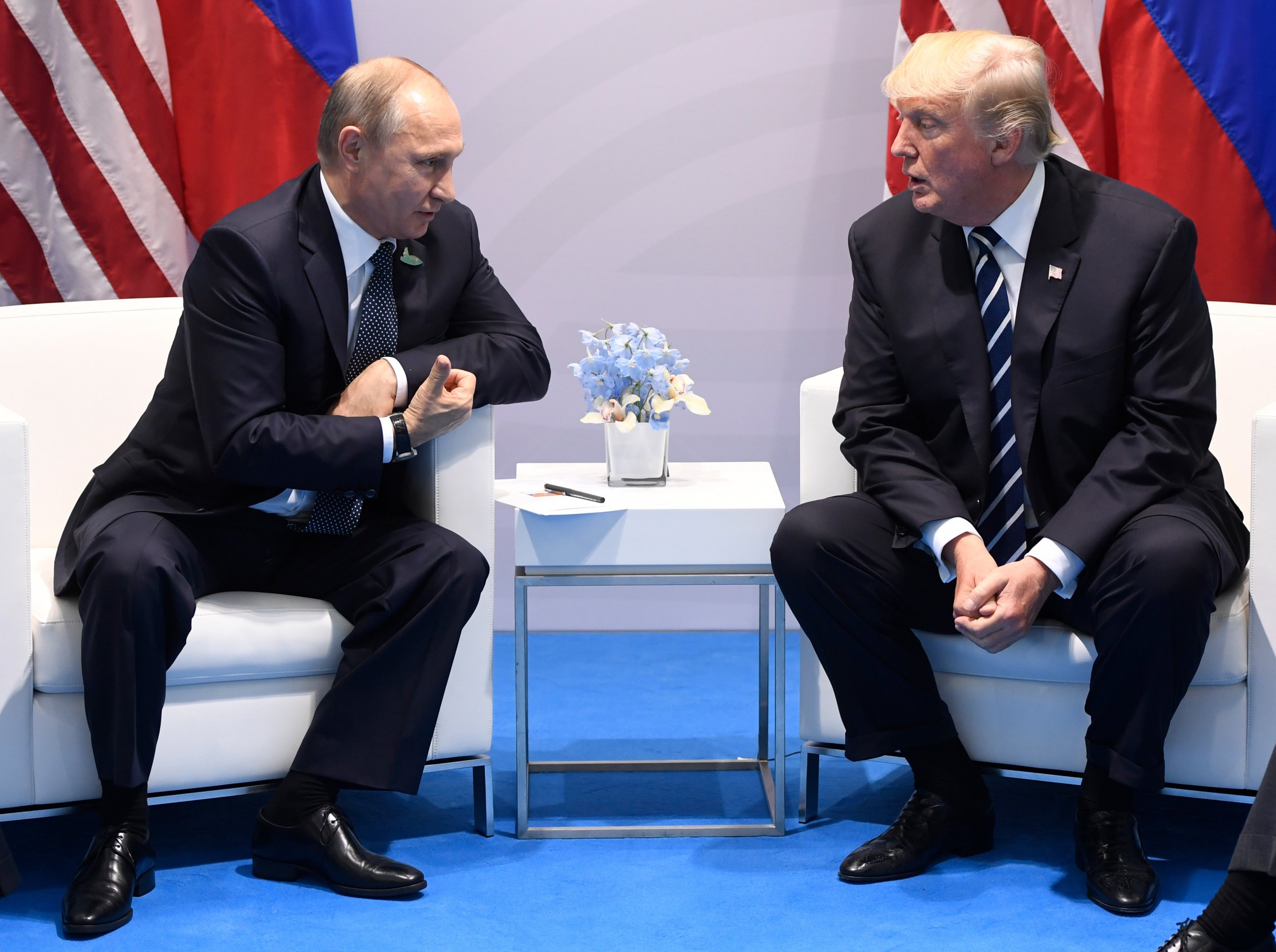 The highly anticipated release of special counsel Robert Mueller's report gave new insight into Russian President Vladimir Putin's vision for a reset of relations with the United States if Donald Trump became president.
While the report concluded that the Trump campaign did not conspire with Russia, Mueller's investigation affirmed previous U.S. intelligence findings that accused Russia of interfering in the 2016 election to favor Trump. A redacted version of the report published Thursday detailed the results of a crucial meeting between Kirill Dmitriev, CEO of the $10 billion state-run Russian Direct Investment Fund, and Rick Gerson, a New York hedge fund manager and close friend of Trump's son-in-law and senior adviser, Jared Kushner, shortly before Trump was sworn in to office.
"On January 16, 2017, Dmietriev consolidated the ideas for U.S.-Russia reconciliation that he and Gerson had been discussing into a two-page document that listed five main points," Mueller's report read.
"(1) jointly fighting terrorism; (2) jointly engaging in anti-weapons of mass destruction efforts; (3) developing 'win-win' economic and investment initiatives; (4) maintaining an honest, open, and continual dialogue regarding issues of disagreement; and (5) ensuring proper communication and trust by 'key people' from each country."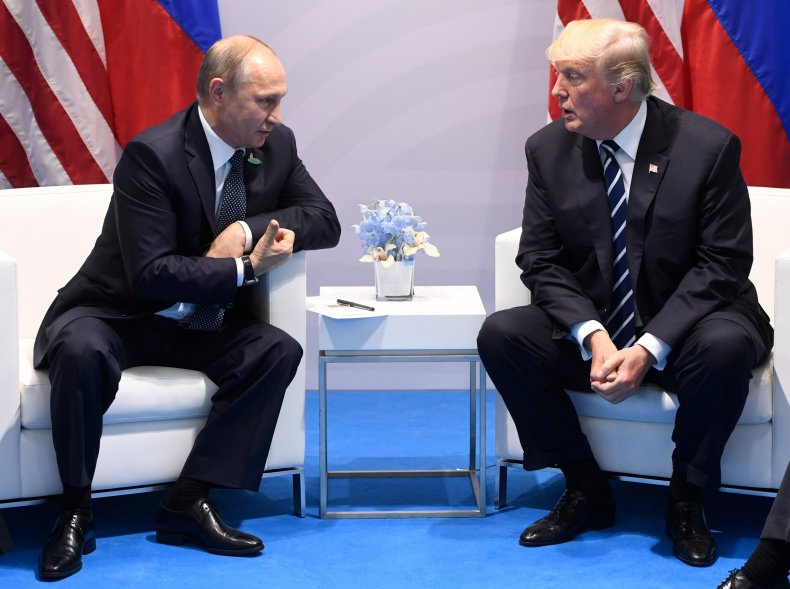 The document was then reportedly handed to Kushner himself, who then passed it on to White House chief strategist Steve Bannon and Secretary of State Rex Tillerson. Neither were said to have responded, leading Dmitriev to contact Gerson, informing him that his "boss"—which the report noted was "an apparent reference to Putin"—sought feedback.
Dmitriev was quoted as saying, "[w]e do not want to rush things and move at a comfortable speed. At the same time, my boss asked me to try to have the key US meetings in the next two weeks if possible." About a week later, Trump received his first phone call from Putin at the White House, and the two spoke for about an hour.
Though Dmitriev later described the call as having gone well in a text message to George Nader, a Lebanese-American businessman and lobbyist who allegedly helped Dmitriev facilitate contacts among Trump campaign members, the report noted that "Gerson and Dmitriev appeared to stop communicating with one another in approximately March 2017, when the investment deal they had been working on together showed no signs of progressing."
Trump and Putin's promises to mend the broken ties between their nations also hit a wall as the year progressed, with both leaders diverging on the conflicts in Syria and Ukraine, as well as other major issues that had split the world's two top military powers. Washington also continued to hit Moscow's military and state-run industries with sanctions, constricting the flow of capital between them.
While Trump has alternatively rejected and accepted U.S. reports of Russian interference in the 2016 race, he has vehemently denied any attempts to solicit support from the Kremlin in paving his path to the White House. Russia has denied any involvement in the affair and Putin's spokesperson, Dmitry Peskov, reacted to news of the Mueller report's imminent release by telling reporters that his country had "more interesting and important things to do."
The Russian Foreign Ministry had previously expressed support for the release of the report in its entirety after Attorney General William Barr published his four-page summary of Mueller's 448-page report last month. Barr, who was appointed by Trump, quoted the Mueller report in his summary, writing, "[T]he investigation did not establish that members of the Trump Campaign conspired or coordinated with the Russian government in its election interference activities." On obstruction of justice, Barr, again quoting from Mueller's report, wrote, "while this report does not conclude that the President committed a crime, it also does not exonerate him."
Acting on his own, without direction from Mueller, Barr decided the evidence was "not sufficient" to indict Trump on a charge of obstruction of justice.