Russian politician Leonid Slutsky issued an apparent warning on Wednesday, saying there will be consequences for Turkey agreeing to the admission of Sweden and Finland into NATO.
In a Telegram post, Slutsky, leader of the right-wing Liberal Democratic Party of Russia (LDPR) and chairman of the State Duma Committee on International Affairs, wrote that if he were in Turkey's place, "I would not be too flattered about the assurances I received in exchange for not vetoing the Finns' and Swedes' accession to NATO," according to an English translation of his post from the state-run TASS news agency.
Slutsky did not elaborate further on why Turkey should not "flatter" itself over the assurances it received in the agreement.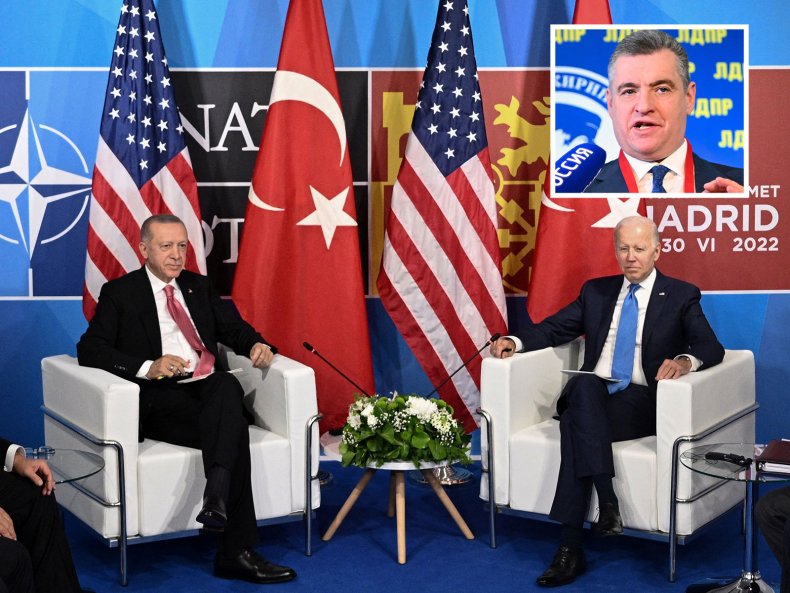 "The accession of Finland and Sweden, in fact, to the front line of the alliance and the rejection of [their] non-aligned status will be the choice of these countries," he added, according to the TASS translation. "However, they should clearly understand the consequences such a step would have on their relations with Russia and on the general security architecture in Europe, which is already in deep crisis."
In the wake of Russia's invasion of Ukraine in late February, both Sweden and Finland announced their plans to apply for membership in NATO, a defensive military alliance currently comprised of 30 member countries. All member states need to support the admission of a new member in order for an application to be approved, and Turkish President Recep Tayyip Erdoğan initially said that he would block the bids of both Nordic countries over security concerns that centered on their alleged harboring of members of an organization that Turkey considers a terrorist group.
But Erdoğan and his Finnish and Swedish counterparts met at a NATO summit in Madrid Tuesday and agreed to a memorandum that addressed Turkey's security concerns. On Wednesday, NATO officially invited Finland and Sweden to join the military alliance with Turkey's backing.
Russian officials like President Vladimir Putin have vehemently opposed NATO expansion and warned both Sweden and Finland against joining its ranks. Putin even cited the prospect of NATO expansion as one of his reasons behind invading Ukraine.
Slutsky added in his Wednesday post regarding Turkey's NATO stance that "Gorbachev was also once promised something," seemingly referring to former Soviet Union President Mikhail Gorbachev. Slutsky did not specify what he meant in regard to the former USSR leader. Newsweek reached out to the politician via the State Duma for clarification.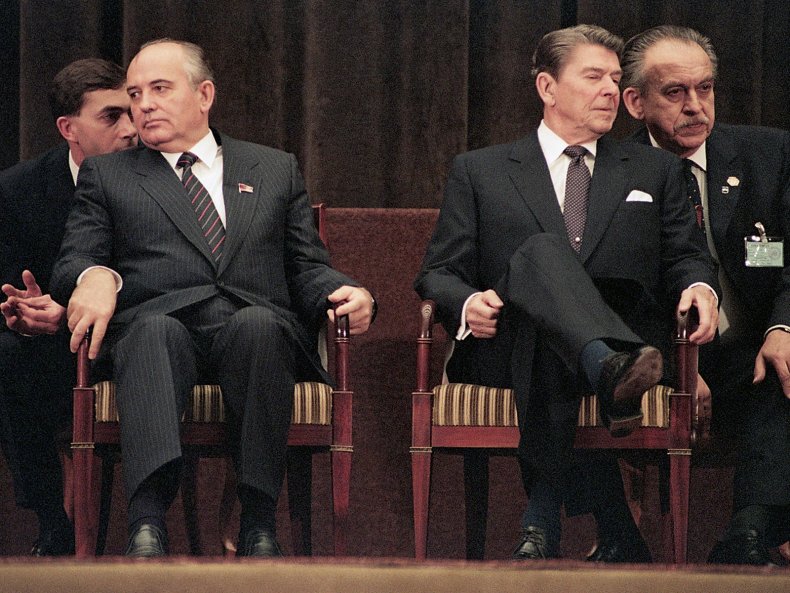 NATO is bolstering its own security in response to Russia's war in Ukraine. NATO Secretary-General Jens Stoltenberg announced on Monday that the number of NATO troops on high readiness will increase more than sevenfold, the largest boost since the Cold War.
Defense Secretary Lloyd J. Austin III also announced Wednesday that the U.S. will station its first permanent forces on NATO's Eastern flank.
Newsweek reached out to Turkey's presidential office and Russia's Foreign Ministry for comment.