Russia Warns of New Cold War After Mass Expulsion of Diplomats
The West risks plunging the world into another Cold War because of its response to the poisoning of former spy Sergei Skripal, Russia's ambassador to Australia warned.
In a show of unity, 23 nations expelled over 130 Russian diplomats and spies after the Russian double-agent Skripal, 66, and his daughter Yulia, 33, were attacked on British soil with a Moscow-made nerve agent called Novichok. Western allies blame the Russian state.
"What's happening is a well-orchestrated campaign...it's boorish behavior [by] the West and we would have to retaliate," Russian Ambassador Grigory Logvinov told journalists in Canberra, according to Reuters.
"The anti-Russian campaign has no future...If the West would follow this line, I'm afraid we will be deeply in a Cold War situation," Logvinov said.
Russia denies being behind the attempted murder of the Skripals on March 4. But the U.K. said its intelligence leads it to conclude that either the Russian government arranged the attempted assassination or was negligent in allowing Novichok to fall out of its control.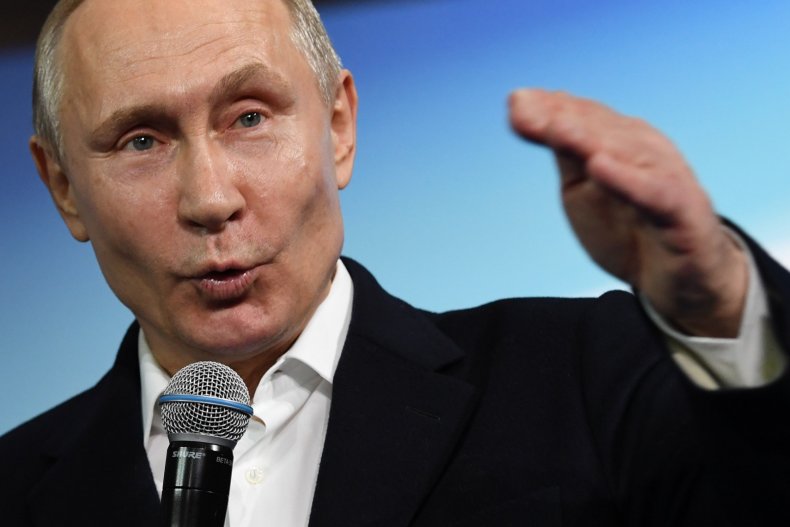 The pair were poisoned while out in the city of Salisbury, England, where Skripal lived. Skripal went to Britain in 2010 after he was released from a Russian prison in a spy swap deal with the U.S. The retired Russian military intelligence colonel was convicted in 2006 of spying for the British and sentenced to 13 years in prison.
The U.S. expelled 60 Russian diplomats and closed a consulate in Seattle after the Skripal incident, joining allies across the West taking similar steps.
"The United States takes this action in conjunction with our NATO allies and partners around the world in response to Russia's use of a military-grade chemical weapon on the soil of the United Kingdom, the latest in its ongoing pattern of destabilizing activities around the world," a White House spokesperson said, announcing the expulsions ordered by President Trump.
"Today's actions make the United States safer by reducing Russia's ability to spy on Americans and to conduct covert operations that threaten America's national security. With these steps, the United States and our allies and partners make clear to Russia that its actions have consequences.
"The United States stands ready to cooperate to build a better relationship with Russia, but this can only happen with a change in the Russian government's behavior," the statement continued.
But Alexander Vershbow, who was U.S. ambassador to Russia between 2001 and 2005, told Newsweek previously that the expulsions are "not enough" to deter President Putin.
"I think what is needed is to go beyond that—to include some of these targeted sanctions that single out Putin's cronies for sanctions in terms of limiting their access to international markets, possibly banning their travel, pressing for more transparency about the sources of their wealth," said Vershbow.
"If you're really going to hit Putin's power base, you have to go beyond the expulsion of some diplomats and spies, who can be replaced," he added.