Russia Warns Trump U.S. 'Establishment' Aims to 'Remove Him From Power'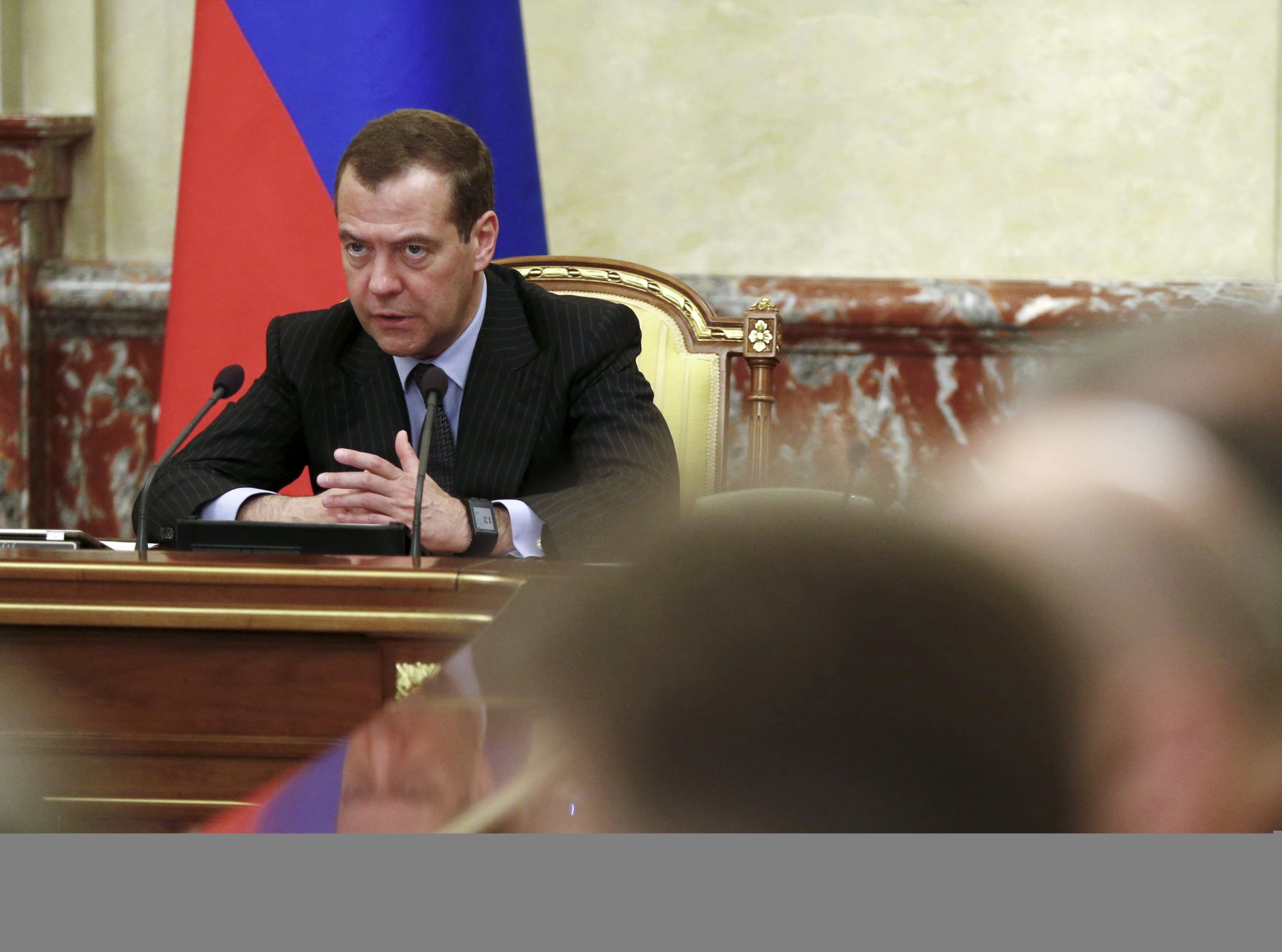 Russian Prime Minister Dmitry Medvedev has issued a warning to Donald Trump's White House that the "U.S. establishment" is preparing to oust him from power and codifying sanctions on Russia is only the first step.
"The U.S. President's signing of the package of new sanctions against Russia will have a few consequences," Medvedev, Vladimir Putin's onetime successor in the Kremlin wrote on his Facebook page in Russian and English. "First, it ends hopes for improving our relations with the new U.S. administration. Second, it is a declaration of a full-fledged economic war on Russia."
Read More: Could Trump have sabotaged Congress's Russia sanctions bill?
Medvedev also took a jab at Trump's campaign aspirations to "get along with Russia" which at one time had Medvedev's own deputy, Igor Shuvalov, arguing sanctions may be lifted by the end of 2017.
"The Trump administration has shown its total weakness by handing over executive power to Congress in the most humiliating way," Medvedev wrote, lauding the "U.S. establishment" for having "fully outwitted" the White House. Both U.S. chambers passed the bill to take the power of lifting sanctions on Russia from Trump, with an overwhelming majority.
"The issue of new sanctions came about, primarily, as another way to knock Trump down a peg," the Russian prime minister wrote. "New steps are to come, and they will ultimately aim to remove him from power."
Medvedev kept his projections conveniently vague and did not say what these moves will be. He echoed sentiments of Russian senators who have been telling the Russian public that bureaucratic machinations in the U.S. are restraining Trump, who has received glowing press coverage in Russia since his campaign days.
Trump himself has attacked the U.S. polyarchy for stifling his agenda, though the comprehensive checks and balances system that restricts presidential power in the U.S. has been hollowed out in Russia.
The Trump campaign team is also under suspicion of alleged improper communication with Russia. The Department of Justice and U.S. lawmakers are investigating the issue.