Russia Not Alone in Syria's West, China and Iran Are Also Moving in Near Sea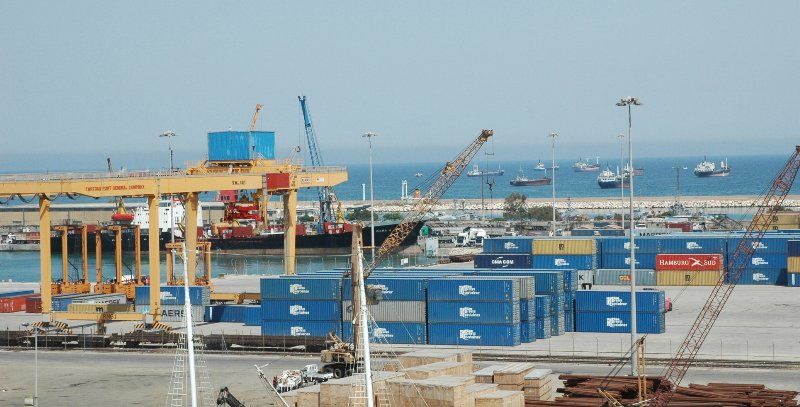 Russia looks set to expand its presence on Syria's west coast, with rumors of an imminent signing of a near-half-century lease on a lucrative seaport, but other major players were also moving in on the war-torn Mediterranean country.
Russia's air and sea assets are already based in two leased military facilities in the coastal provinces of Tartus and Latakia, which have played a crucial role in helping the Syrian government retake large parts of the country seized by a 2011 rebel and jihadi uprising. Over the weekend, senior Moscow diplomats and defense officials traveled to Damascus to hold talks with Syrian President Bashar al-Assad in hopes of advancing the formation of a constitutional committee that may end his country's eight-year civil war and kickstart economic cooperation intended to capitalize on its reconstruction.
"A key issue that is to yield positive dynamics is the one on the use of the port of Tartus," Russian Deputy Foreign Minister Andrei Borisov told the state-run Tass Russian News Agency on Sunday. "My visit has cemented all these agreements. We have made considerable progress on that matter and hope that a contract will be signed within a week and the port of Tartus will be used by Russian businesses for 49 years."
Assad's office confirmed that agreements had been signed "especially in the sectors of energy, industry and increasing the exchange of trade."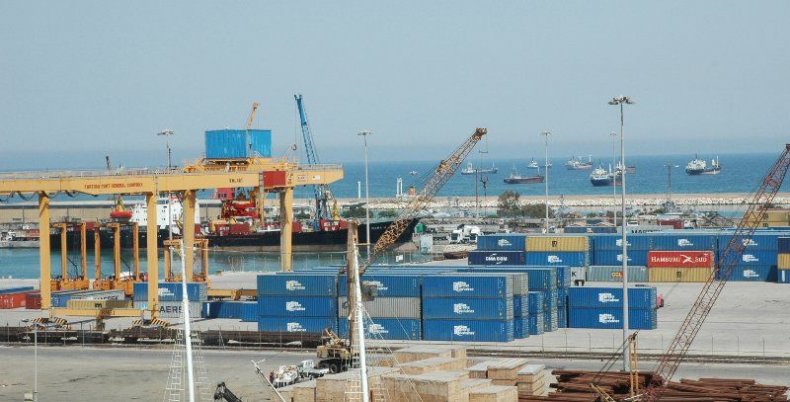 Russia and Soviet-era partner Syria signed automatically renewing deals leasing a naval facility in Tartus and an air base at Hmeymim, in neighboring Latakia province, in 2017. Such installations, combined with commercial ports, prove essential not only for projecting power at the crossroads of Asia, Africa and Europe, but in capitalizing on trade as well. Following Russia, fellow Assad backers Iran and China have also begun to strike deals with Damascus as the war winds down and reconstruction begins.
Iran and Syria have exchanged several high-level visits and have signed a number of trade agreements since the beginning of the year. Saudi Arabia's Asharq Al-Awsat newspaper reported earlier this month that an Iranian company would replace a French one jointly operating at the Latakia port. The takeover was scheduled to take place this October, according to a separate report published earlier this month by the Hong Kong-based Asia Times.
Tehran, a close ally of Damascus since the 1979 Islamic Revolution that ousted Iran's pro-West monarchy in favor of a Shiite Muslim theocracy, intervened at the early stages of Syria's conflict. As the U.S. and regional allies such as Israel, Qatar, Saudi Arabia and Turkey offered support for the opposition, Iran's elite Revolutionary Guards supported Syrian troops and allied militias, such as the powerful Lebanese Hezbollah movement that officially entered the war in 2013—the same year the Islamic State militant group (ISIS) spilled over from neighboring Iraq.
The U.S., which recently designated the Revolutionary Guards a terrorist organization due to their alleged links to regional militant groups, has attempted to cut off Iran's foreign trade through tight sanctions rolled out since President Donald Trump unilaterally left a 2015 nuclear deal last year. Still, Washington has struggled to curb Tehran's regional clout entirely, and an Iranian port in the Mediterranean could provide the country's embattled economy with a lifeline.
At the same time, Iran's presence has drawn severe U.S. criticism and has been the target of Israeli air raids that have been conducted with increasing frequency in recent years. Russia has condemned Israel's attacks, but has so far declined to prevent them, even after deploying advanced S-300 air defenses following an accidental shoot-down incident last year.
Though Russia and Iran were Syria's primary foreign military backers, Assad has also received political and financial support from China. Beijing has joined Moscow in blocking West-sponsored United Nations Security Council resolutions condemning Damascus for alleged war crimes, and Chinese officials have increasingly positioned Syria to be part of President Xi Jinping's Belt and Road Initiative designed to fortify trade routes across the globe.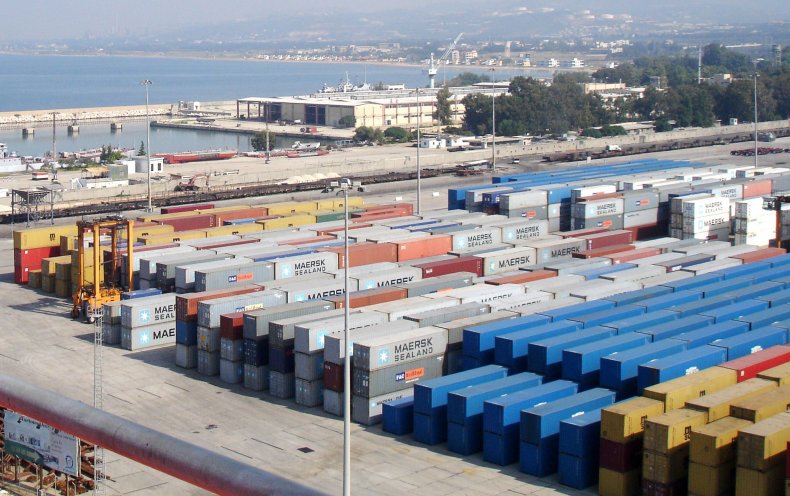 Syrian Transport Minister Ali Hammoud sat down with Beijing's ambassador to Damascus Feng Biao earlier this month in the Syrian capital to discuss fortifying China's presence on Syria's coastline. Hammoud "urged the necessity of encouraging and motivating Chinese companies, businessmen and investors to study projects related to the transport sectors in Syria, including the establishment of a maritime industries city between Tartous and Latakia," according to the Syrian-Chinese Business Council.
Feng "presented a vision for possible investment in the transport sectors and stressed the need to increase trade exchange with China and its participation in reconstruction, indicating his intention to invite Chinese companies to invest in the next phase."
Elsewhere in the Mediterranean, China has eyed buying the ports of Lebanon's Tripoli, Israel's Haifa, Italy's Naples and Greece's Piraeus, among others. Such plans have frustrated Washington's attempts to discredit the expanding financial footprint of its top economic competitor, which was at the same time increasingly teaming up with the U.S.' leading military rival.
China and Russia, both signatories and continued supporters of the Iran deal, have reinforced bilateral ties in recent years, viewing a powerful East as a buffer to a U.S.-dominated West. In 2015, the countries held historic joint drills in the Mediterranean, where the Pentagon operates as part of a rival mission in Syria. The region also served as the southern flank of the U.S.-led NATO Western defense coalition, which has expressed growing concerns about the rise of Russian and Chinese military power.