There have been 64 attacks on Ukrainian health care facilities since the beginning of Russia's invasion of Ukraine last month, the World Health Organization said Thursday.
The organization said Ukraine has seen two to three attacks on health care per day since the invasion started in late February and that it "condemns these attacks in the strongest possible terms."
"Attacks on health care are a violation of international humanitarian law, but a disturbingly common tactic of war — they destroy critical infrastructure, but worse, they destroy hope," Dr. Jarno Habicht, a WHO representative in Ukraine, said in a statement. "They deprive already vulnerable people of care that is often the difference between life and death. Health care is not — and should never be — a target."
Russia has been accused of targeting Ukrainian hospitals, including a maternity and children's hospital in Mariupol, that was bombed this month. After the bombing, which injured at least 17 people, U.S. Vice President Kamala Harris said the attack should be investigated as a potential war crime.
The WHO said Thursday that nearly 1,000 health care facilities in Ukraine "are close to conflict lines or are in changed areas of control," which means that the treatment of chronic medical conditions in the country has "almost stopped."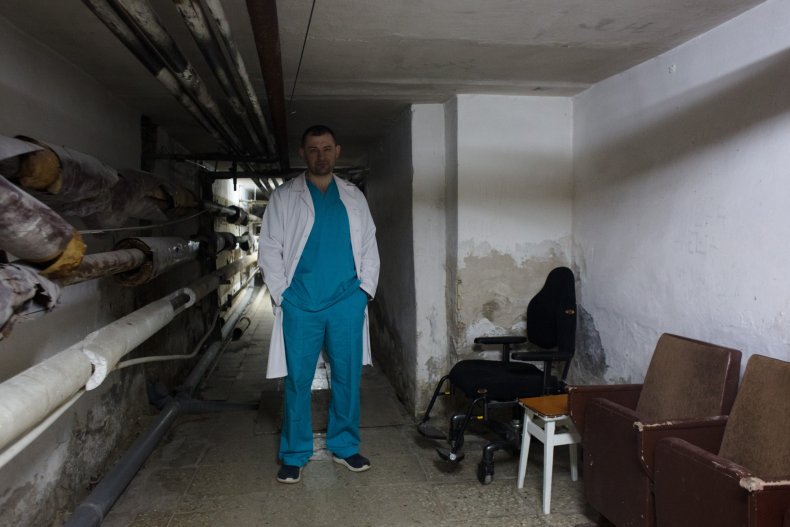 In addition, the organization said that COVID-19 vaccination and "routine immunization" has drastically slowed in the country. While before the invasion 50,000 people were receiving COVID-19 shots each day, the organization said that only 175,000 people were vaccinated against the virus between February 24 and March 15.
The WHO said that it has opened an "operations hub" in Rzeszów, Poland, and "developed a pipeline of trauma supplies to most Ukrainian cities," sending more than 100 tons of medical equipment to Ukrainian health facilities during the war.
"What we are delivering — and where — meets the very needs of people on the ground, where Ukrainian health workers are working around the clock in unimaginable circumstances," Habicht said.
"A team of trained health-care professionals can — with one WHO trauma kit that contains surgical equipment, consumables and antiseptics — save the lives of 150 wounded people. In other words, delivering 10 such kits, means 1,500 lives saved."
On Tuesday, Israel opened a humanitarian field hospital in the Ukrainian city of Mostyska that will be able to treat 150 patients at a time.
Newsweek reached out to the Russian Foreign Ministry for comment but did not receive a response in time for publication.
About the writer
Xander Landen is a Newsweek weekend reporter. His focus is often U.S. politics, but he frequently covers other issues including the latest developments in Russia-Ukraine war and health. Before starting at Newsweek in 2021, Xander was a reporter at VTDigger, Vermont's largest news outlet, where he wrote about the legislature and state government and worked on investigative projects. His work has also been published by PBS Newshour, Politifact and NPR affiliates including WNYC in New York. You can get in touch with Xander by emailing X.landen@newsweek.com.