Russian Bloggers Furious Commanders Are Still Making the Same Mistakes: ISW
Vladimir Putin's commanders in Ukraine are facing criticism from Russian military bloggers for not learning from mistakes made earlier in the invasion.
Russian forces are said to have abandoned dozens of armored vehicles following a single, failed attack near the city of Vuhledar, a Ukrainian-held bastion in the Donetsk Oblast which has seen some of the bloodiest fighting of the war.
Moscow has insisted that its operations around the city, located near Bakhmut and Soledar, are making gradual advances.
But on Thursday, one military blogger said that Ukrainian drones had destroyed 31 armored vehicles which had been sent in without artillery cover.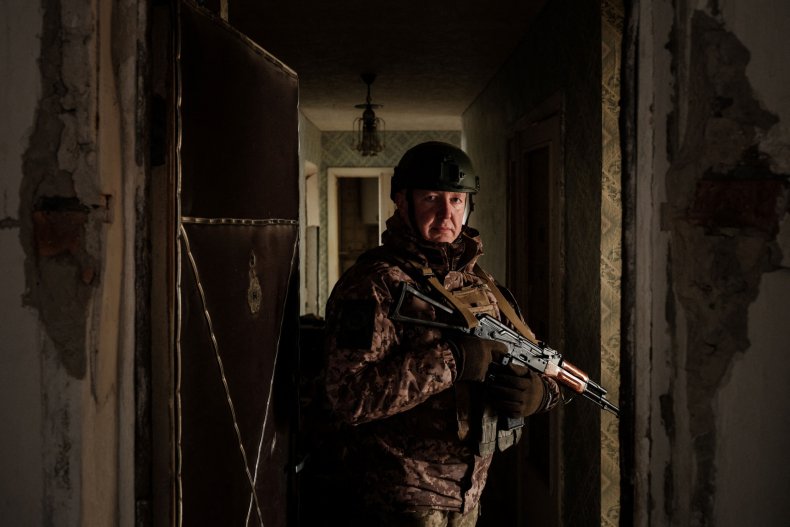 Footage of the losses has become "the latest point of neuralgia in the Russian information space," according to the Institute for the Study of War (ISW).
The U.S. think tank said that the milbloggers pointed to how the Russian commanders responsible for capturing Vuhledar were the same charged with assaults by the 155th Naval Infantry Brigade on nearby Pavlivka in November, in which many of Moscow troops died. Footage of the latest losses showed the commanders "continue to make the same costly mistakes," the ISW said.
The information space critical of Moscow's war effort has blamed the Eastern Grouping of Forces commander, Lieutenant General Rustam Muradov, amid calls for high ranking officers to face trials for battlefield failures which would deter future mistakes.
However, the ISW said that footage shows Russian forces are engaging in "highly dysfunctional tactics" which were more likely an indictment of poorly trained reservists than of poor command.
Putting the responsibility of Moscow's setbacks onto its commanders aimed "to downplay the fact that the systemic poor training of Russian mobilized personnel will likely continue to result in similar tactical failures," the think tank said.
This ploy sought to shift the blame onto individuals rather than the Russian military as an institution, it added. Newsweek has contacted the Russian Defense Ministry for comment.
The Russian equipment losses come amid a claim by U.S Assistant Secretary of Defense for International Security Affairs Celeste Wallander that half of Moscow's main battle tanks have likely been destroyed or captured by Ukraine.
On Thursday, Ukrainian presidential adviser Mykhailo Podolyak said that Russian forces had already launched a long awaited new large-scale offensive in eastern Ukraine.
Kyiv's military officials have said that Moscow's offensive this month could involve up to 500,000 conscripts and thousands of pieces of military equipment with the aim of capturing the entire Donbas region.