Russian Colonel Killed in Ukraine During Botched River Crossing—Report
Local Russian media reported the death of a Russian colonel in Ukraine who they said died during the botched crossing of the Siverskyi Donets river last week.
Murom24, a local news agency for Murom, a city in the Vladimir Oblast, reported the death of two troops originally from the area on Tuesday, including Colonel Denis Kozlov, commander of Russia's 12th Separate Guards Engineer Brigade. Two months ago, Kozlov succeeded Colonel Sergei Porokhnya, who was also reportedly killed in Ukraine.
Kozlov, 40, died "heroically" on May 11 while building "a pontoon crossing for the further advance of the troops," according to Murom24. Presumably, the crossing where the colonel lost his life was the Siverskyi Donets river, which ended in disaster for the Russian troops last week.
Russian forces trying to cross the river between the Donetsk and Luhansk provinces were repelled by a Ukrainian strike, which destroyed the pontoon bridge the Russians were crossing. Ukraine's Armed Forces released images from the site of the attack showing a clearly destroyed pontoon bridge and damaged vehicles. It's unclear how many troops were injured or killed in the attack.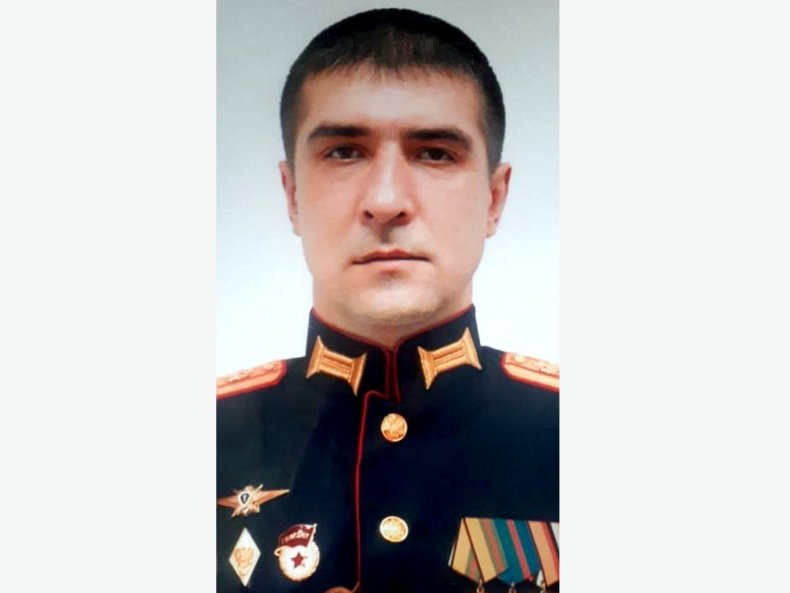 Colonel Kozlov, together with the 26-year-old sergeant whose body was also returned to Murom, was posthumously awarded the Order of Courage, a state decoration given in recognition of selfless acts of bravery, according to Murom24.
On the news agency's post sharing the announcement of his death on VK, Russia's version of Facebook, people grieved the loss of the colonel and offered their condolences to his family.
The colonel's funeral was confirmed by the Russian channel Zebra TV, which verified the ceremony took place with local officials in Murom.
Should his death be confirmed by Russian authorities, Kozlov would be the latest of a long line of top military figures known to have been killed in Ukraine. According to The Evening Standard, 42 Russian colonels have died on the ground in Ukraine since the beginning of the war. At least seven Russian generals are said to have been killed in fighting in Ukraine since the beginning of the Russian invasion on February 24.
NATO estimated that up to 15,000 Russian troops have already died in Ukraine in the last three months of war. Ukrainian authorities report a much higher number, estimating the number of fallen Russian troops as of Wednesday at over 28,000. Russian authorities have reported just 1,500 casualties in Ukraine in their latest release.
Newsweek reached out to Ukraine's Armed Forces and Russia's Ministry of Defense for comment.