Russian Conscripts Have 'No Clue What to Do' in Ukraine: Soldier's Wife
Stories continue to emerge suggesting that new Russian military conscripts are being deployed to the frontlines in Ukraine without adequate training.
Amid ongoing and increasingly significant military failures in Ukraine, Russian President Vladimir Putin issued a partial mobilization order in late September, the country's first since World War II. The stated goal was to draft 300,000 men into service, though the last figure given by officials was 220,000 before the mobilization was concluded.
Since the mobilization, a multitude of reports has emerged indicating that the drafted soldiers were facing great hardships, including poor living conditions in camps and accusations of inadequate training. On Sunday, the Washington Post added to this trend with a new report on concerns expressed by the wives of various Russian soldiers.
The report cites numerous women, including a St. Petersburg woman referred to only as "Yana," who described herself as being pro-war before her husband was conscripted to fight. Yana told the Post that she has heard allegations that men have had to purchase their own warm clothing, and are being sent to the front in Ukraine with inadequate levels of training and left to fend for themselves without clear orders.
"They do not have any orders and they do not have any tasks," she said. "I spoke to my husband yesterday and he said that they have no clue what to do. They were just abandoned and they have lost all trust, all faith in the authorities."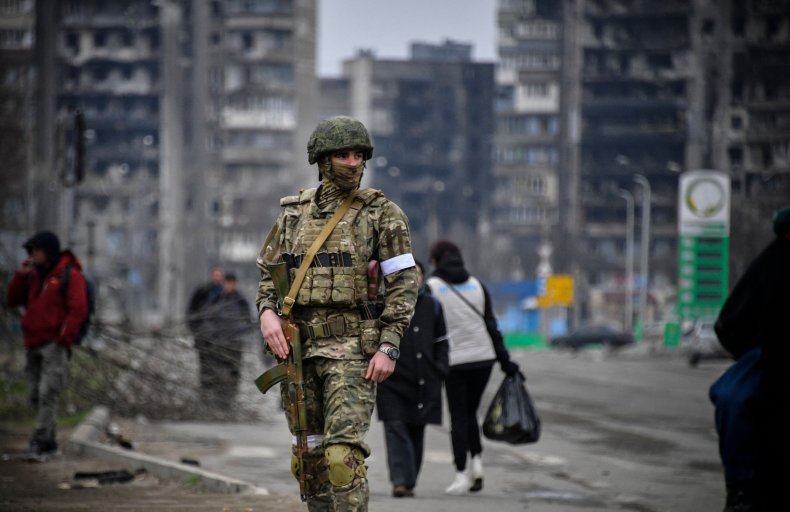 Another wife, 37-year-old Irina Sokolova, said that the reports being presented to Russian citizens about the war effort on TV are inaccurate and do not reflect the troubles she has heard about. She described a phone call from her husband in which he, while crying, said that state-run media pundits "are lying on television" about the invasion of Ukraine. Prior to conscription, her husband had assumed that things were much better than they turned out to be.
"Of course he had no idea how terrible it would be there," Sokolova told the Post. "We watch our federal TV channels and they say that everything is perfect."
Sokolova further alleged that her husband had received no actual military training before being sent to Ukraine. According to her testimony, he was drafted on September 22, and by September 26, he already arrived at the front.
In its most recent report on the war in Ukraine, the Institute for the Study of War stated that around 1,500 Russian women with disabled children or more than three children had petitioned the Kremlin to exempt their husbands from being conscripted into the military.
Newsweek reached out to Russian officials for comment.