Russia Sent 2,500 Troops to Its Border Near Latvia and Estonia Amid Fears of Conflict and Annexation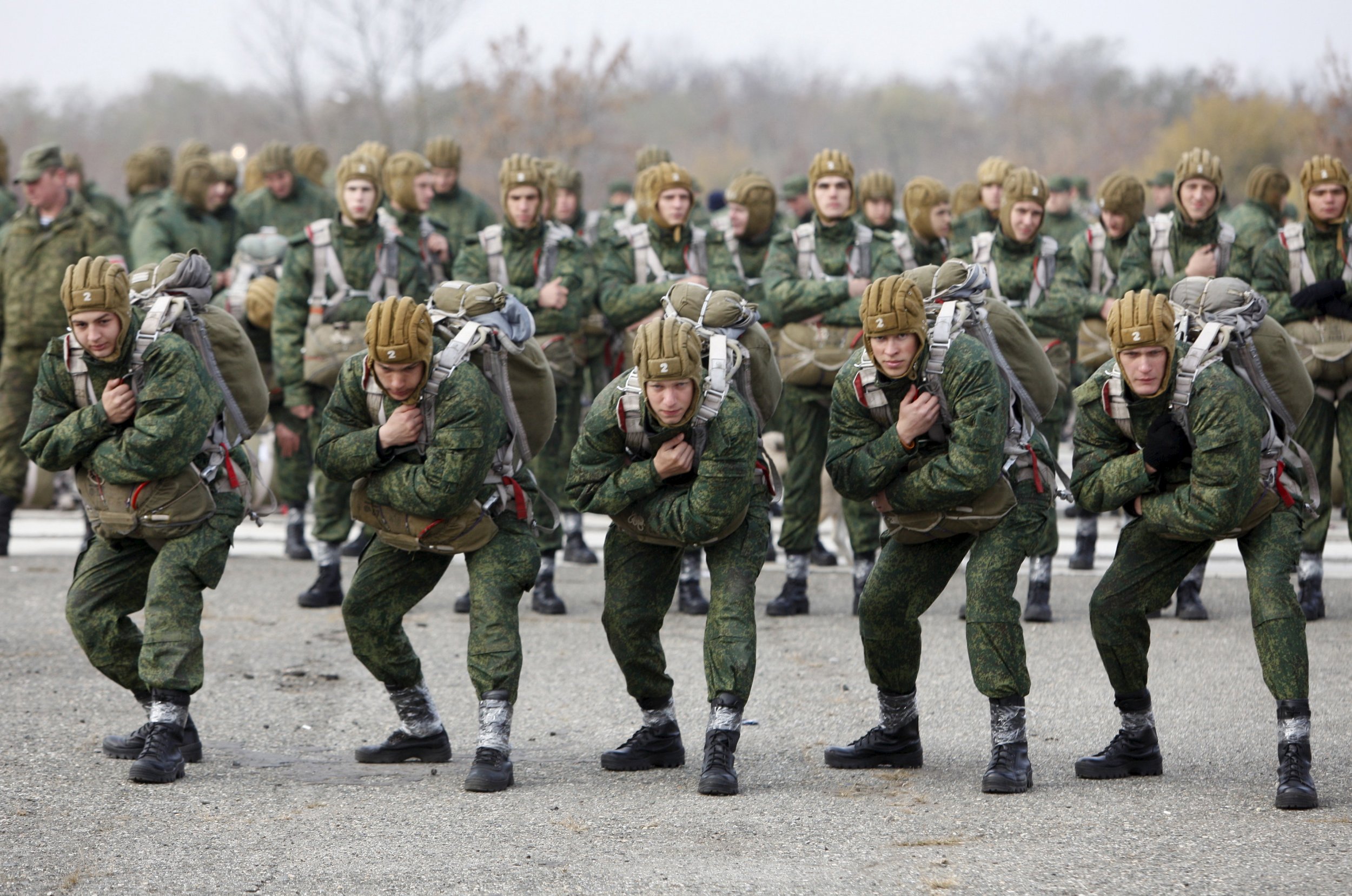 Russia has called 2,500 troops to an airborne military drill in its Pskov region, bordering NATO allies Latvia and Estonia, state news agency Itar-Tass reported on Wednesday. The drill will involve 40 aircraft, with airborne troops practicing landing in unfamiliar lands. The exercises were described as "counterrorist" drills.
Concern has been mounting for years among some European officials over whether Russia could strike the Baltics following its annexation of Crimea from Ukraine in 2014. The sizeable exercise of Russia's elite paratrooper division (VDV) is set to take place off the town of Kislovo, less than 50km from Russia's border with Estonia, around the base of the very unit that reportedly endured heavy losses in Ukraine in 2014. The disappearance of the Pskov soldiers, reported killed, was one of the first high-profile pieces of evidence that Russian forces had entered Ukraine.
Read More: Russian nuclear submarine fires cruise missile in Arctic Barents Sea
Concern about a possible war in the Baltics is high, with majorities in Lithuania and Latvia naming armed conflict as a prime concern and all three fearing the likelihood of war more than that of extremist attacks, according to various polls. Russia has formally denied it would ever attack a member of NATO, which all three nations of the Baltics are.
But the promises of Moscow diplomats have done little to assuage worries in the former Soviet Union states, largely because of Russia's interpretation of events in Ukraine. Russia initially insisted its troops were not participants in the Crimean annexation and continues to deny that it has a military presence in eastern Ukraine.
Russian military experts have warned that deploying staff involved in events in Ukraine to territory near the Baltic may be a deliberate, implicit scare tactic by Moscow, rather than a genuine intention to attack the Baltics.
Lithuania, Latvia and Estonia are among the biggest beneficiaries of NATO's updated eastern strategy as three battalions are set to rotate between them. Besides NATO support, citizens and officials in Latvia and Lithuania have backed an idea less fondly thought of among many of their allies: a European armed force.