Russian Generals Are Reportedly Dying at Historic Rate in Ukraine War
The war in Ukraine has reportedly been a costly one for Russian military leaders as, according to reports, Russian generals are being killed at a historic pace during the conflict.
Since Russia invaded Ukraine, at least five of Russia's generals have reportedly been killed in the fighting, according to the publication Foreign Policy. The report said that the reported rate of deaths among Russia's generals in the Ukraine war is the highest since World War II.
However, there have been some reports that the number of Russian generals who have died in the fighting could be higher. On Sunday morning, Mykailo Podliak, who is an advisor to Ukraine's President Volodymyr Zelensky, posted on social media that six Russian generals had been killed.
These reports of deaths of Russian generals have not been confirmed by official Russian sources. Newsweek reached out to the Russian Foreign Ministry but did not hear back prior to publication.
Communication issues and an overall lack of discipline are being blamed as the reasons for the alleged deaths of Russia's generals. Russia is reportedly using conscripted troops that are poorly trained, according to Insider.
That lack of training is making getting orders to the front lines difficult, which is then forcing Russia to move closer to the front lines, where they are more exposed and more likely to become targets.
According to Foreign Policy, one European diplomat said that Russia's military just isn't ready for what they are trying to do.
"It's all about a lack of preparedness among the military," the diplomat, who spoke to the publication under conditions of anonymity, said. "They are asking for things to happen, and they are not happening."
"They're struggling on the front line to get their orders through," the unnamed diplomat continued. "They're having to go to the front line to make things happen, which is putting them at much greater risk than you would normally see."
A Pentagon official told U.S. News and World Report that they also believe Russia's military is experiencing communication problems.
"We do believe that they are having command and control problems, just in terms of communications," the official, who was identified only as a senior defense official, added. "They just weren't prepared for operations of this intensity for this long on so many different multiple lines of attack."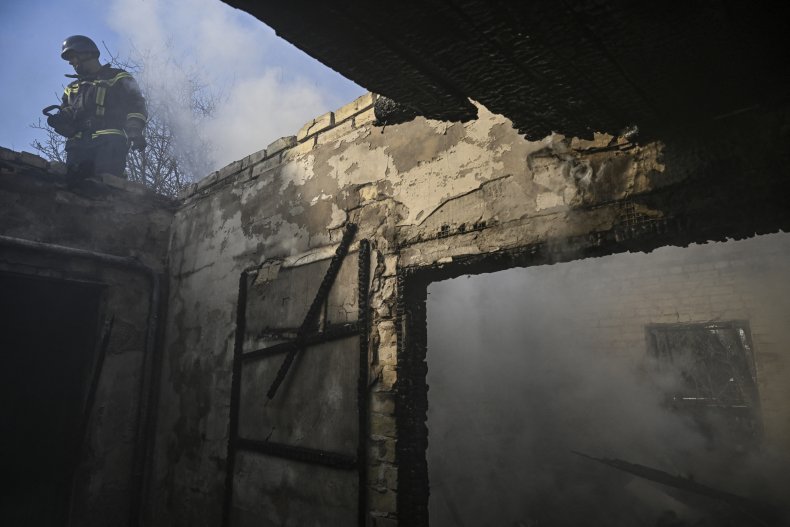 The Pentagon official said that Russia does not normally organize its military in the same way Western armies are organized, with Russia placing "generals in hazardous situations more readily than for their American counterparts."
While the deaths of Russian generals reportedly have hampered the Russian war effort, Zelensky warned in a virtual speech to the Japanese parliament on Wednesday that Russia could be considering deploying chemical weapons in its attack on the country.
"I'm receiving reports that Russia is preparing attacks using chemical weapons such as sarin, just like Syria," he said.
Additionally, U.S. President Joe Biden, on Monday, also warned that Russia may have plans to use biological and chemical weapons.
"They're also suggesting that Ukraine has biological and chemical weapons in Ukraine. That's a clear sign he is considering using both of those. He's already used chemical weapons in the past, and we should be careful of what about — of what's about to come," he said.