Russian Journalist Arrested Crossing Mexican Border, Asks U.S. for Asylum
A Russian journalist critical of the Ukraine war has requested political asylum after being recently detained at the U.S. border, according to a Thursday report.
Moscow-based news outlet Baza said that Pyotr Koronayev, who worked for Baza, and his wife, Tatyana Kulikova, had been taken into custody, according to Radio Free Europe/Radio Liberty. Koronayev was released but his wife remained in detention, the story said. Baza did not say when the couple crossed into the U.S. from Mexico.
Koronayev feared for his safety because of his public opposition to the invasion of Ukraine ordered by Russian President Vladimir Putin, according to Radio Free Europe/Radio Liberty. The news outlet said the couple were also supporters of Alexei Navalny, the well-known Putin critic who is in a Russian prison.
Because of his public comments about the war, Koronayev could have been eventually subjected to criminal charges. In March, Putin signed a law that criminalized the distribution of "fake news" about the Russian military. The law states that people and news organizations can be punished for misleading rhetoric about the Ukraine invasion, including using terms like war for what Russia calls its "special military operation." Punishment for those prosecuted under the law includes a prison sentence of up to 15 years.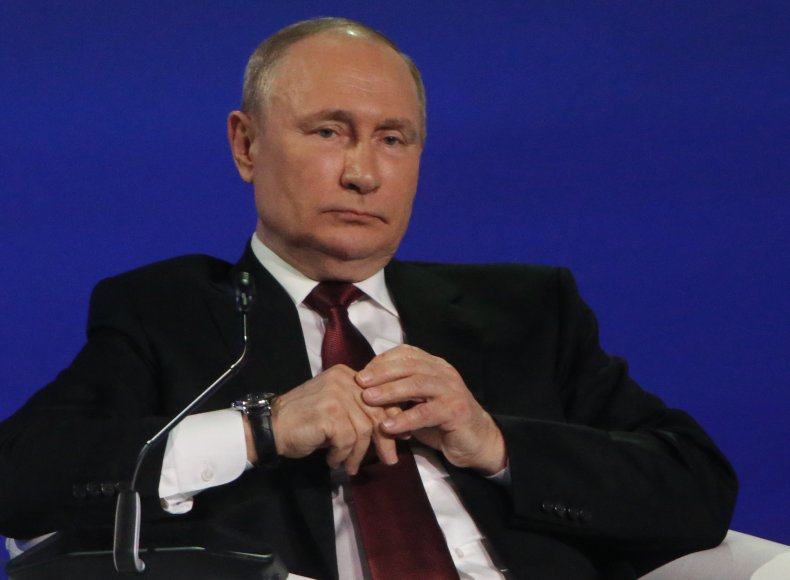 Radio Free Europe/Radio Liberty noted that "many journalists, politicians, activists and others have left Russia since the Kremlin launched its wide-scale attack on Ukraine on February 24."
Among those is Elizaveta Kirpanova, a journalist for the independent Russian newspaper Novaya Gazeta. In June, Kirpanova detailed in a story for Novaya Gazeta how she and her husband escaped Russia on March 21 and fled to Dubai. She wrote that they took five more flights and sold many of their personal belongings before they finally made it to the Mexican border and requested political asylum. The couple were placed in an American immigration detention center but were later released.
The "fake news" law is not only being applied to citizens within Russia's borders, according to one report. On Monday, Bloomberg News wrote that Russian prosecutors have been targeting expatriate social media influencers who have posted anti-war content. Some of these influencers have reportedly been hit with criminal charges under the "fake news" law, while others have had their content pulled by online platforms like YouTube following pressure from Roskomnadzor, the Kremlin's media censorship agency.
Newsweek reached out to the U.S. Immigration and Customs Enforcement agency and the Department of Homeland Security for comment.