Russian Lawmaker Who Refused to Stand for Anthem Drafted
A Russian lawmaker who refused to stand when the Russian anthem started playing has been handed a summons to fight in Ukraine.
Alexander Lependin, deputy of the Maloyaroslavets District Assembly of Russia's Kaluga region, remained seated when the "State Anthem of the Russian Federation" played during a session last month. He told local news outlets that his legs were tired after a gym session.
The official was subsequently ordered to go to a local military registration and enlistment office.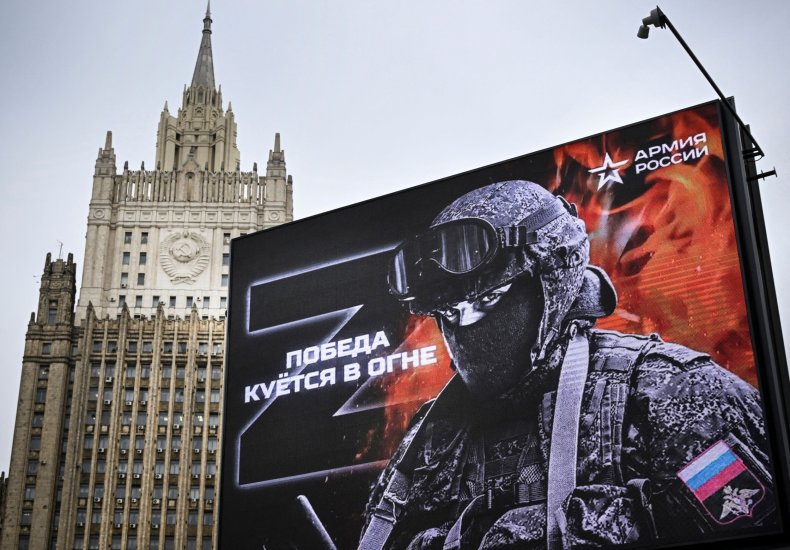 Hundreds of thousands of Russians were handed demands to report for military duty after Russian President Vladimir Putin declared a partial mobilization decree on September 21.
The conscription order supposedly targets reservists and ex-military personnel with "certain military specialties and relevant experience," but those ineligible to be called up, including students, have also been mistakenly handed demands to serve in Ukraine.
Lependin told Gazeta.ru that on March 15 he declared himself unfit for service, and that he expects a decision on the matter will be made within a month.
The deputy told the news outlet that he didn't stand up because the day before he had worked out excessively in the gym and his legs hurt. He also said that none of his colleagues had made any comments to him at the time.
"Not a single person from the audience was indignant, did not pull me up, did not ask if everything was in order," he told RBC.
Vyacheslav Parfyonov, the head of the Maloyaroslavets district's administration, said that the Lependin would also be held accountable through court. He told the Rise newspaper that a parliamentary ethics commission would consider what had happened and "make some kind of decision."
Sergey Aksyonov, the Russian politician acting as head of the Russian-annexed Crimea since 2014, proposed stripping those who don't stand up for the Russian anthem of their citizenship.
"I consider it necessary to raise the issue of deprivation of citizenship if a case of not standing up to the Russian anthem is documented. Why do you need citizenship if you do not stand up, do not respect the symbols of the state - the flag, the anthem," Aksyonov was cited by state-run news agency RIA Novosti as saying.
Last October, Dmitry Baltrukov, a 43-year-old municipal deputy for Smolninskoe in St. Petersburg, was handed a summons after he appealed to the country's parliament to remove Putin from power on the charge of high treason.
He and other deputies in the area called for Putin to be removed from power over the Ukraine war.
Baltrukov told Newsweek at the time that military registration and enlistment office workers and policemen came to his home, where his mother was, to hand him a summons, despite him having no military experience.
Do you have a tip on a world news story that Newsweek should be covering? Do you have a question about the Russia-Ukraine war? Let us know via worldnews@newsweek.com.