Russian Students Mobilized by Mistake, Governor Says
Russian students were mistakenly included in the initial conscription efforts during the first days following President Vladimir Putin's partial mobilization order, according to a regional governor.
Vyacheslav Gladkov, governor of the Belgorod region, which is located near the Russian border with Ukraine, wrote on social media that students who were mistakenly called up to fight in Ukraine as part of Putin's mobilization decree would be returned.
"Today I am making sure that the students who were called up in the first days return home," he wrote, adding that he has contacted the relevant officials "about the need to send our students back."
Gladkov also said that he had received multiple complaints of mobilized men sleeping on buses due to a lack of accommodation.
"We decided that it would be better for them to stay at home than on buses. Starting today, my representatives, representatives of the Belgorod region, went to each location, and we will send our people only when there is confirmation that everything is ready for them," he added.
Earlier, the governor said that he found errors in some documents of those who had been mobilized after Putin announced a partial military mobilization.
"While I was driving, I read in some Telegram channels that documents were allegedly incorrectly executed in a couple of districts: the Krasnogvardeisky district and the Shebekinsky district. It turned out to be much worse," he wrote on his Telegram channel.
And earlier, Gladkov said that Belgorod authorities helped 75 local residents who were mistakenly called up as part of Putin's partial mobilization, including students and those holding jobs that are important for the economy and the region.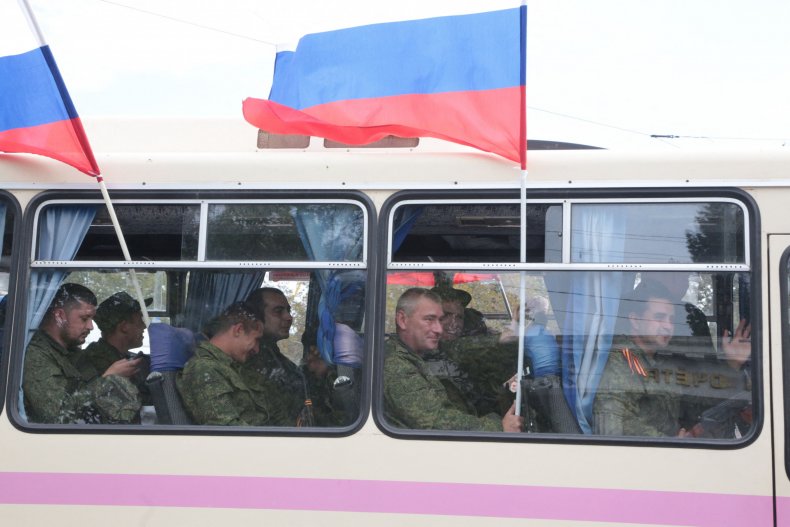 Putin announced a partial mobilization of the armed forces last week, with defense officials saying up to 300,000 reservists would be called up to fight. The conscription order affects reservists and ex-military personnel with "certain military specialties and relevant experience."
According to Gladkov, students have been mobilized as part of the order despite the Russian military's statement that those studying full-time would not be called up.
In a separate incident last week, there was an apparent attempt to draft students at Buryat State University in Ulan-Ude, the capital of the Siberian republic of Buryatia.
A student at the university told news outlet The Village that national guard members and military police arrived "to take students straight from classes." The student also said a mobilization point had been set up, Newsweek previously reported.
"The cops are on my campus, 10-15 people," a student wrote in a chat room. The Village reported. A local blogger said on social media networks that the police had arrived at the university at 7:48 a.m. local time Thursday.
Gladkov said Wednesday that he hopes Belgorod officials won't "make any more mistakes and shortcomings" on top of those that the region has seen over the past few days.
Newsweek has reached out to Russia's foreign ministry for comment.