A Russian military aircraft crashed and caught fire in western Russia on Friday, killing four people and injuring five others, according to local media reports.
The IL-76 military transport plane crashed near the city of Ryazan after attempting an emergency landing due to an engine malfunction while on a training flight, Russia's state-run news agency Interfax reported, citing the Russian defense ministry.
The plane "partially collapsed" as it attempted to land, the ministry said.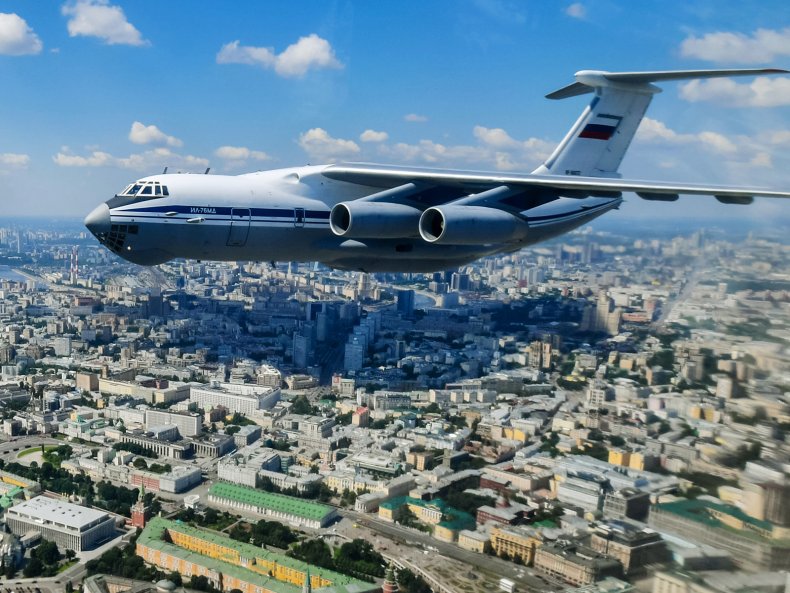 Four people died and five were injured and taken to hospitals in Ryazan, local government officials said. Ryazan is located around 125 miles southeast of Moscow, the Russian capital.
The press service of the regional government initially said the victims were in a stable condition. However, Interfax reported that all the victims are currently in intensive care.
The defense ministry didn't identify those who were killed in the crash.
There were conflicting reports about whether there were nine or 10 people on board the military plane. According to media reports the IL-76 was flying from Orenburg to Belgorod.
Local media outlet RZN reported that the plane crash occurred at around 4 a.m. local time, and that the aircraft crashed some 500 yards from residential buildings on the Mikhailovsky highway, tearing down power lines.
Power was cut to some residential areas following the crash, Russian media outlet Fontanka reported.
A RIA Novosti source said the aircraft's fire extinguishing system did not work.
A video circulating on social media appears to show the aircraft wreckage on fire, and thick plumes of black smoke rising into the sky. Multiple emergency response vehicles were filmed at the scene.
The fire has since been put out and the area where the aircraft crashed cordoned off, TASS reported.
IL-76 military transport planes were first manufactured in the Soviet Union in the late 1960s.
A number of Russia military aircraft have crashed this month near the Ukrainian border, amid President Vladimir Putin's war, which he launched on February 24. Officials have previously cited potential technical problems as the cause of recent crashes.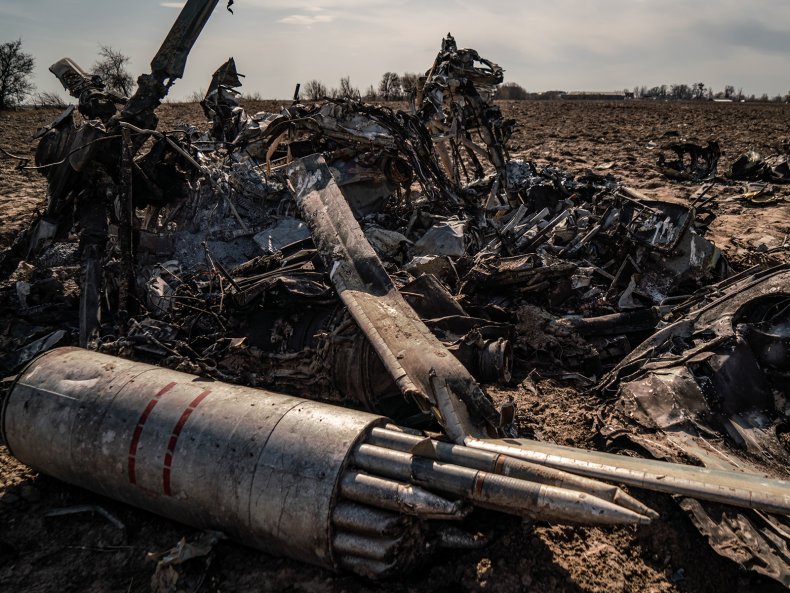 The British defense ministry said in its daily update on the Ukraine war on Friday that Russia's air force is likely struggling to support the invasion of Ukraine with sufficient aircrew, noting that Russia is using retired personnel who are now working as contractors for Wagner, a Russian private military company, to conduct close air support missions.
Newsweek has contacted Russia's defense ministry for additional comment.
Update: 6/24/22 4:45 a.m. EDT: This article has been updated with additional background information.