Russian MMA Fighter Found Dead in Reported Food Poisoning
Mixed martial arts (MMA) fighter Alexander Pisarev of Russia has died at the age of 33, reportedly from food poisoning.
An unnamed teammate from Pisarev's Tomahawk team told Russia's state-run news agency Tass that Pisarev died in his sleep, and that he didn't have any chronic health issues.
"According to preliminary data, death was the result of food poisoning," the source from Pisarev's team said.
On its page on the Russian social media site VKontakte, the Tomahawk team confirmed Pisarev's passing on October 30 without listing a cause of death.
"My brother, my friend, my student! Words cannot express the extent of the loss. Alexander Pisarev is the standard of friendship, decency and courage of a Russian person. I and we will miss you!!! Rest in peace our brother," the team's statement said.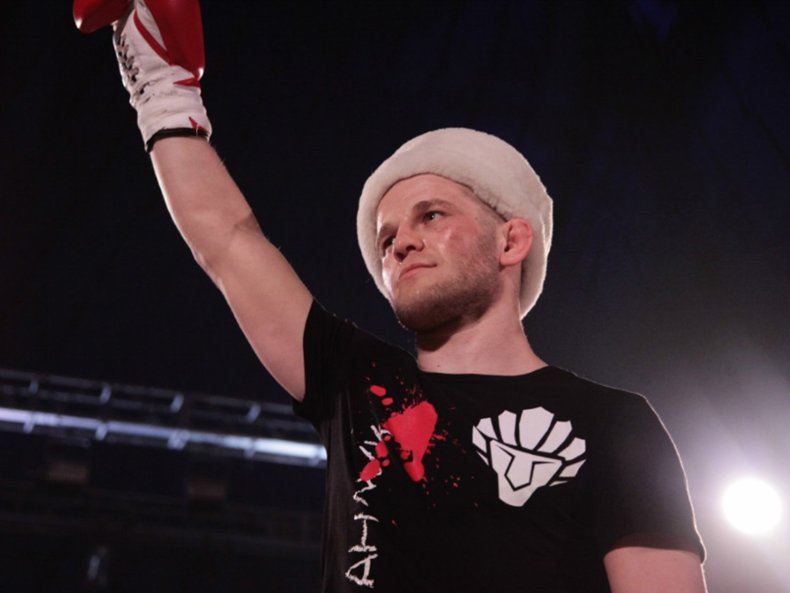 Tass' source said that the athlete's wife has also been hospitalized due to health problems.
Pisarev's father, Igor Vladimirovich, reportedly told the SHOT Telegram channel that he lived in an apartment in Moscow, with his son and his wife, and that he found Pisarev unconscious at around 4 p.m. local time on Sunday after returning home from a walk with their dog.
"I looked into the room — Alexander and his wife were sleeping. I came closer and then realized that my son was no longer breathing," the athlete's father said, adding that Alexander's wife was rushed to the hospital in an ambulance.
Pisarev's relatives told SHOT that he was completely healthy, with no chronic illnesses.
"There were finger fractures after previous fights, but this is nothing. We all eat the same food, we live together," Pisarev's father reportedly said.
According to SHOT, an autopsy will be conducted, and Pisarev will be cremated.
Pisarev's last professional fight was in February 2020, when he lost to Maksim Usoyan, from Yekaterinburg, Russia.
Pisarev was a Moscow champion in hand-to-hand combat and grappling, and he was also the finalist in the MMA European Championships. In total, he fought five fights in MMA, securing three victories with two losses.
According to the World Health Organization, an estimated 600 million—almost 1 in 10 people in the world—fall ill after eating contaminated food and 420,000 die every year.
In September, a former UFC fighter died at the age of 34 after a battle with cancer.
Elias Theodorou, from Mississauga, Ontario, died on September 11 surrounded by his family and loved ones "after a hard-fought fight with colon cancer that metastasized," a statement posted on his website said.
"He faced his end as he lived his life eternally, irrationally, and infectiously optimistic," the statement said.