Russian Oligarch Deaths Were Not Suicide, Says Gas Exec Who Fled Country
A former executive at Russia's state-owned Gazprombank has said he does not believe that the recent deaths of two Russian oligarchs were due to suicide.
Vladislav Avaev, former vice president of Gazprombank, his wife and daughter were found dead in their Moscow apartment on April 18. Sergey Protosenya, the former manager of Russia's energy giant Novatek, his wife and daughter were found dead in a house in Spain a day later.
Police have said they believe both appeared to be cases of murder-suicide.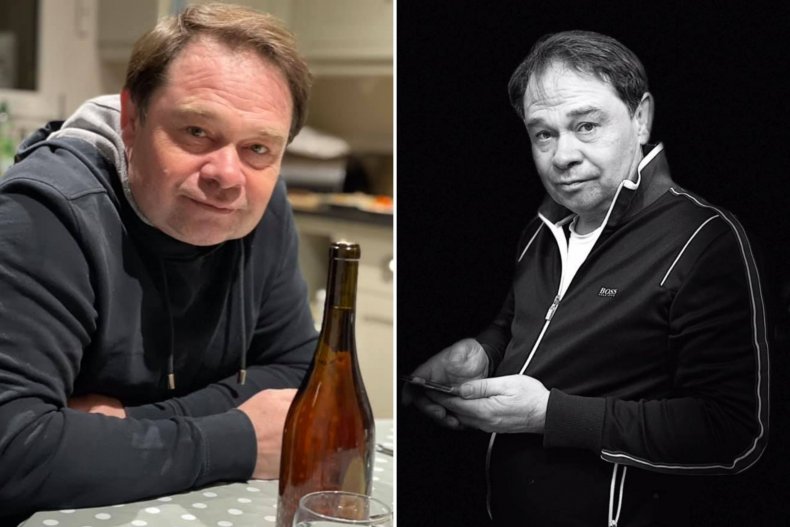 But the cases have raised questions as they are the latest Russian oligarchs found dead in mysterious circumstances since the start of the year, and come amid ongoing tensions since Russia's invasion of Ukraine in late February.
Igor Volobuev told Ukrainian site liga.net that he left his job at Gazprombank and fled Russia to fight in the war in his native Ukraine.
He said he believes Avaev and Protosenya were assassinated. Volobuev did not present any evidence to substantiate the claim. He also specified to liga.net that he did not know either of the two oligarchs.
"It's hard to believe that Avaev shot his 13-year-old daughter, his wife and committed suicide," he told liga.net, according to a Google translation. "In my opinion, this is a staged suicide. I think he was killed."
Volobuev said that Avaev's death may have been "staged because he may have known too much."
The "situation with Protosenya is very similar," Volobuev said. "Only he allegedly stabbed everyone and hanged himself in Lloret de Mar, this is a small Spanish town, very populated by immigrants from Russia. All these stories are strange. I don't believe it is suicide," he said.
Volobuev could not immediately be reached for further comment.
Avaev, a former Kremlin official, and his wife and daughter were found dead in their Moscow apartment, Russia's state-run news agency TASS reported on April 18.
The report cited an anonymous law enforcement source that said Avaev is believed to have shot his wife and daughter and then taken his own life.
Protosenya, 55, and his family died in eerily similar circumstances, according to reports.
He was found hanged in the garden of his family's home in Lloret de Mar in Spain's Catalonia region on April 19, while his wife, 53, and 18-year-old daughter were found in their beds with stab wounds, according to Spanish media reports.
Spanish police said preliminary evidence suggested Protosenya had killed his family members and then himself.
But Spanish outlet El Punt Avui reported on April 21 that police were investigating the possibility that it was a triple murder staged to look like a murder-suicide.
A day later, The Associated Press reported that police in Spain were treating it as a domestic violence case.
Investigators have ruled that the killings were not related to any criminal gang act or to the death of Avaev and his family, a Girona regional police spokesperson told the AP.
Update 4/27/22, 8:00 a.m. ET: This article has been updated with additional information.
Update 4/27/22, 10:22 a.m. ET: This article has been updated to clarify that Volobuev did not provide evidence to substantiate his claim.