Russian Oligarchs Could Have EU Citizenship Stripped Under New Proposal
Russian oligarchs could see their European Union citizenship revoked under a proposal announced Monday by the bloc's executive branch.
Some member nations have golden passport schemes that make it possible for wealthy people to buy citizenship in the EU, the Associated Press reported. The European Commission recommended that those nations consider whether to strip citizenship rights from Russians and Belarusians among the hundreds of sanctioned individuals—or those who support the Russia-Ukraine war—who may have obtained EU citizenship through these schemes.
The EU proposal is one of the many ways the bloc is working to make sure that individuals who are linked to the Kremlin or support the Russian invasion—which the United Nations said has resulted in more than 2,500 civilian casualties as of last Friday—feel the consequences of the war. The EU and U.S. also announced Friday new plans for Europe to reduce its reliance on Russian fossil fuels, the core of the country's economy.
Since 2014, 877 individuals, including Russian and Belarusian citizens, have been targeted with sanctions such as asset freezes and travel bans, according to the AP.
In addition to asking countries with golden passport schemes to decide whether to strip EU citizenship from certain individuals, the bloc recommended revoking residence permits, which may have been issued under an investor scheme, from war supporters or sanctioned Russian and Belarusian citizens.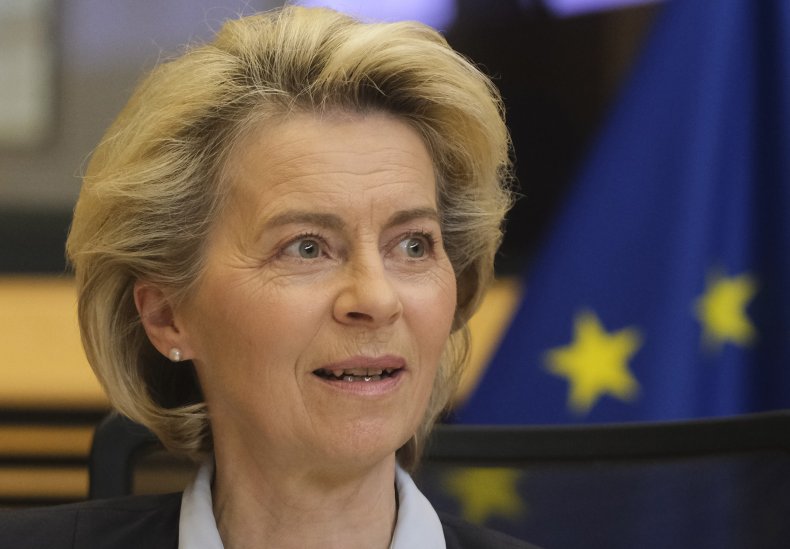 While the Russia-Ukraine war has increased scrutiny of the golden passport schemes, the EU was already looking into the practice before the conflict erupted. In 2020, the European Commission began infringement procedures against Cyprus and Malta, the AP reported.
Cyprus halted its scheme in November 2020 and is now considering only applications that were submitted beforehand. The cancellation came after an undercover TV report allegedly showed a lawmaker and the parliamentary speaker saying they could bypass guidelines to give a passport to a fake Chinese investor who was purportedly hit with a fraud conviction in his home country, the AP reported.
Additionally, a report released in 2021 said that in the 13 years the program ran, more than half of 6,779 passports had been unlawfully given to family members of wealthy investors. The nation's government, which also wrongly issued citizenship to nearly 770 foreigners because of insufficient vetting, had incorrectly read the law on giving passports to relatives, the report said.
Both Malta and Bulgaria run citizenship by investment schemes, but Bulgarian lawmakers recently supported a decision that would halt the country's golden passport program, the AP reported.
The EU proposal called for the immediate termination of all remaining investor citizenship schemes, as well as for nations to "establish and conduct strict checks before issuing any residence permit by investment." Twelve EU member nations have residence by investment schemes, according to the EU Parliament.
"European values are not for sale. We consider that the sale of citizenship through 'golden passports' is illegal under EU law and poses serious risks to our security," EU Commissioner for Justice and Consumers Didier Reynders said in a statement. "It opens the door to corruption, money laundering and tax avoidance."
Newsweek reached out to Russia's Foreign Ministry for comment but did not hear back before publication.
Update 03/28/22, 10:30 a.m. ET: This story was updated with additional information and background.