Russian Rail Website Crashes After Putin's Mobilization Decree
The website of Russia's rail network operator crashed on Wednesday morning, hours after President Vladimir Putin ordered the mobilization of reservists to fight in Ukraine.
In a televised address to the nation, Putin said reservists and former military personnel with "certain military specialties and relevant experience" would be subject to conscription.
The measure was necessary "to protect the sovereignty, security and territorial integrity of Russia," he added.
On Wednesday morning, the Russian railways page rzd.ru was down, according to the Down for Everyone or Just Me tracking site.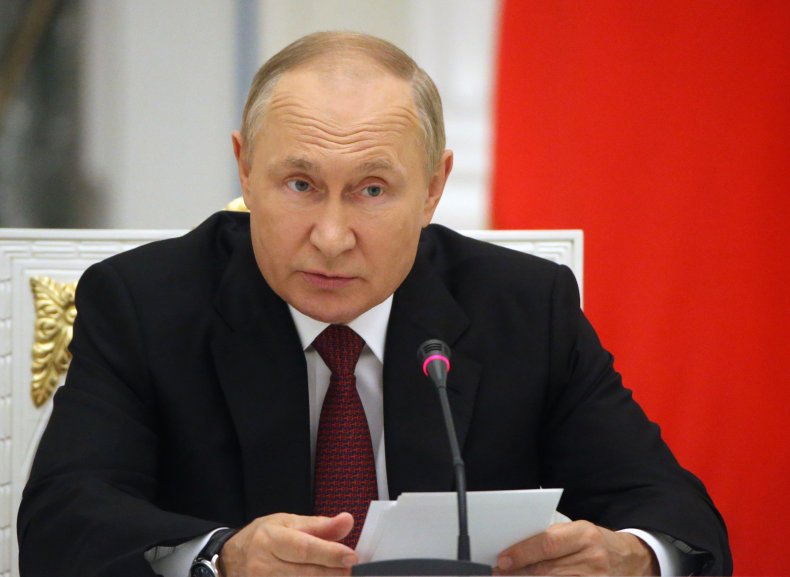 Russia's rail operator has issued a statement denying state media reports that men of fighting age are required to have certificates showing their military service status before buying tickets.
Putin's decree also led to reports that flights out of the country were selling out in minutes. Flights from Russia to Armenia, Turkey and Georgia have all sold out, according to the Russian online newspaper Lenta.
"All tickets for direct flights to Istanbul and Yerevan were sold out in a few minutes after Putin's address," the publication tweeted, alongside screenshots from airline websites.
The cost of flights also rose sharply on Tuesday, according to observers. E Rosalie, an interdisciplinary scholar at Johns Hopkins University, tweeted: "For a hypothetical family of three (let's say a mom, a dad, and an adult son), a flight from Moscow to Istanbul is now approaching $3,200."
The partial mobilization marks a major escalation after nearly seven months of fighting in Ukraine. It also follows battlefield losses for Moscow's forces after Kyiv launched a counteroffensive.
In the pre-recorded address, the president also appeared to threaten the use of nuclear weapons.
He accused the West of engaging in "nuclear blackmail" and said he was willing to respond. "If Russia feels its territorial integrity is threatened, we will use all defense methods at our disposal, and this is not a bluff," he said.
Russia had "lots of weapons to reply," he added.
He also said Moscow would support referendums scheduled to take place this weekend in the Donetsk, Luhansk, Kherson and Zaporizhzhia regions of Ukraine, which will ask voters whether they want to join Russia.
As those regions are currently under Russian control, the results of the referendums are seen as a foregone conclusion.
The U.S. ambassador to Ukraine has described Putin's announcement as a sign of Russia's "failure."
"Sham referenda and mobilization are signs of weakness, of Russian failure," Bridget A. Brink wrote on Twitter.
"The United States will never recognize Russia's claim to purportedly annexed Ukrainian territory, and we will continue to stand with Ukraine for as long as it takes."