Russian state television had a field day following President Donald Trump's summit with North Korea, hailing the meeting as a significant achievement for the Asian nation's leader Kim Jong Un and a failure for the U.S.
Gleb Ivashentsev, Russia's former ambassador to North Korea, shared high praise for Kim on Russia's version of 60 Minutes. He hailed the 35-year-old leader as having achieved more than his father and grandfather before him "by forcing the head of the largest imperialist nation to negotiate with him as an equal," The Daily Beast reported Tuesday.
Konstantin Asmolov, an expert from the Center for Korean Studies, argued that Kim had little motivation to make an agreement with Trump, as he soon may not be in charge.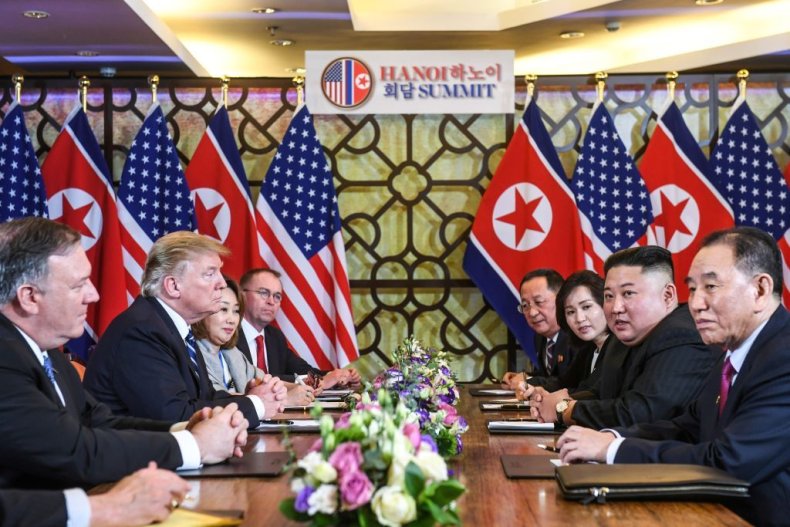 "If Kim conceded anything, then Trump's successor might say that everything that this clown [Trump] has signed was not in our [U.S.] national interests and then Kim would end up in [Muammar el-] Qaddafi's position," Asmolov told The Daily Beast, referring to the overthrown and killed former leader of Libya.
Russian military expert and editor of National Defense magazine Igor Korotchenko suggested that Kim had succeeded spectacularly by elevating himself to the level of a U.S. president without conceding anything. Trump, conversely, looked like a failure, he said.
Dmitry Kiselyov, who hosts the Russian news show titled Vesti Nedeli, further outlined how Trump's foreign policy has resulted in "nothing but failures at every turn."
"Trump miraculously managed to worsen relations on all fronts: with the European Union, China, Russia. Total failure in Syria. The same with Turkey. Failure with Iran and failure with Venezuela," Kiselyov said, according to The Daily Beast. He then took aim at Trump's recent North Korea summit, saying: "Trump, who calls himself the 'master of the deal,' left Vietnam empty-handed."
Prior to Trump's meeting with Kim, Russian Foreign Minister Sergey Lavrov said the White House had sought Moscow's advice, CBS News reported. Lavrov suggested that Trump should offer "security guarantees" to encourage Kim to denuclearize. At the summit, Trump walked away without any tangible or significant promise that Kim would dismantle his nation's nuclear program. Nonetheless, the Trump administration decided to cancel joint military exercises with South Korea in a showing of good faith toward North Korea.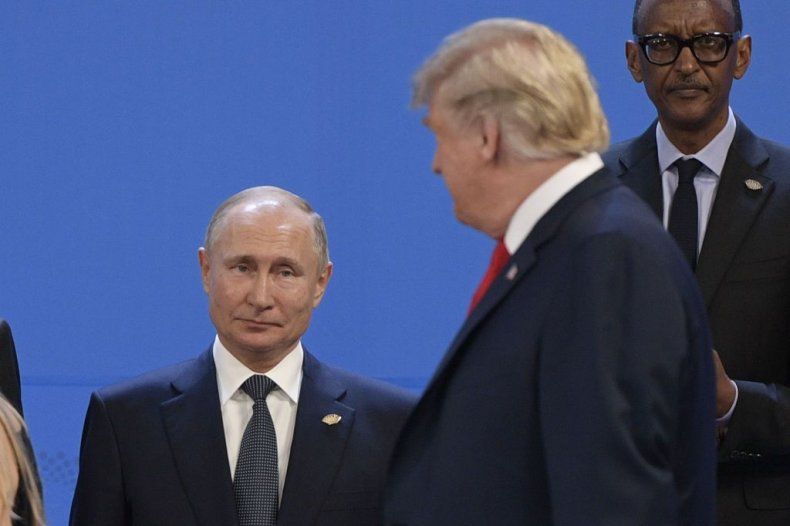 Many analysts and U.S. politicians have criticized the president's performance in the meeting, pointing out that he went into the summit contradicting the assessment of the intelligence community. At the end of January, Director of National Intelligence Dan Coats, who was appointed by Trump, laid out the opinion of the intelligence community regarding North Korea's nuclear program.
"We currently assess that North Korea will seek to retain its [weapons of mass destruction] capabilities and is unlikely to completely give up its nuclear weapons and production capabilities because its leaders ultimately view nuclear weapons as critical to regime survival," Coats told a Senate intelligence committee hearing.
Mike Rogers, a Republican former congressman from Michigan who previously chaired the House Intelligence Committee, told CNN Monday that he didn't believe the Vietnam summit "went well for the president at all." He also said he "disagreed" with the president's decision to end war games with South Korea, arguing the U.S. "will get nothing for it."