U.S. Will 'Get Nothing' for Trump's Decision to End Korea War Games, Former GOP House Intelligence Chairman Says
Former Representative Mike Rogers, a Michigan Republican, criticized President Donald Trump's decision to end war games with South Korea in a show of goodwill toward North Korea.
Rogers, who previously served as the chairman of the House Intelligence Committee, said he "completely" agreed that the move to end the joint military exercises was a concession to North Korean leader Kim Jong Un.
"I disagreed with it when they offered that up the last go-around and got nothing for it, and now we will get nothing for it again," Rogers said in a Monday interview with CNN. "And Kim Jong Un is not going to read this—I don't care how the administration spins this—that's not how Kim Jong Un is gonna read it." Rogers argued that the North Korean leader would see the cancellation as a "minor victory."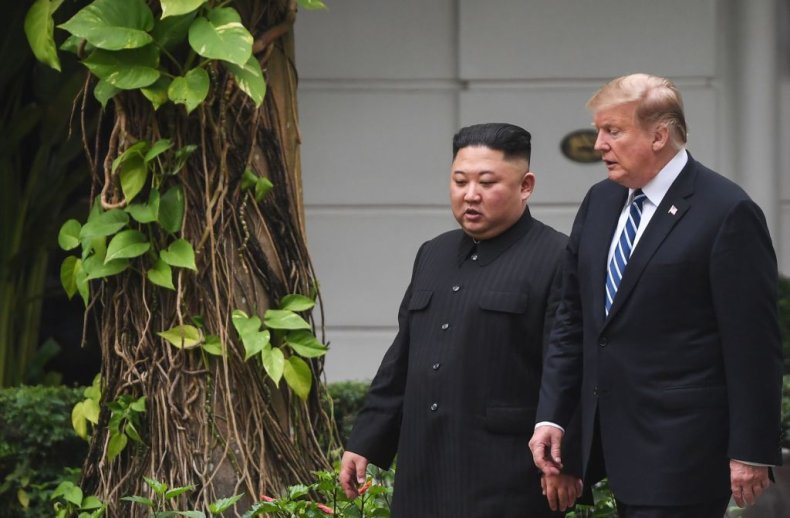 "I didn't think this [summit] went well for the president at all, more importantly for the U.S. national security," he said.
Earlier in the interview with CNN, Rogers also took issue with Trump's insistence that the House Oversight and Reform Committee's decision to schedule a hearing with his former lawyer Michael Cohen had interfered with the international summit. Although the former congressman said he didn't like that Cohen's testimony was scheduled to coincide with Trump's meeting with Kim, he didn't believe it had any impact on the outcome.
"I never think it is helpful to have—I don't care what president's in office—to have contentious hearings like that when there is some serious negotiations happening overseas," Rogers said. "But I don't believe for one second that's why the talks collapsed."
Rogers called Trump's strategy for dealing with Kim "really risky," pointing out that the authoritarian leader "went from that isolation...to now this international player." He argued that Trump's policies "gave him [Kim] stature for him to walk in and do what he did" during the summit last week.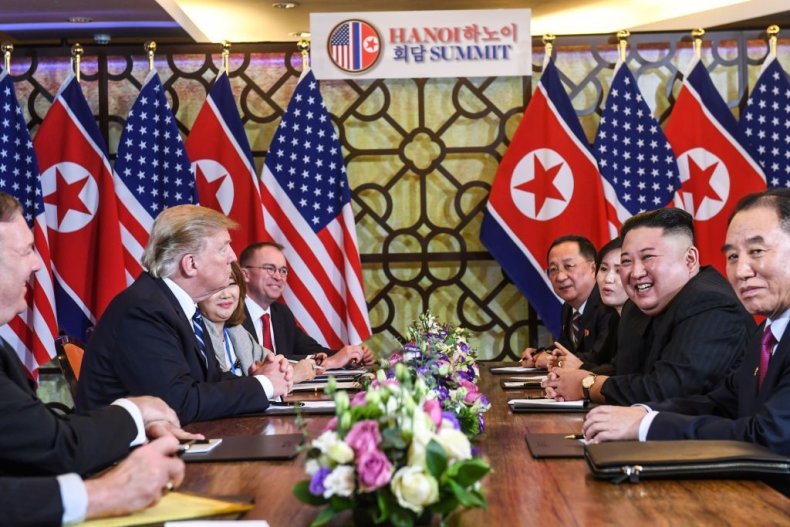 Although Trump had long touted the positive steps Kim was taking to denuclearize his nation, the second high-profile summit between the two leaders last week in Vietnam ended with little substantial progress toward making that stated goal a reality. Nonetheless, Trump agreed to end joint military exercises with South Korea. Meanwhile, U.S. intelligence leaders have concluded that Kim's regime is unlikely to give up its weapons of mass destruction or end its nuclear program.
"We currently assess that North Korea will seek to retain its WMD capabilities and is unlikely to completely give up its nuclear weapons and production capabilities because its leaders ultimately view nuclear weapons as critical to regime survival," director of national intelligence Dan Coats, who was appointed by Trump, told the Senate intelligence committee at the end of January.
Other reports have even suggested that North Korea has worked to expand its nuclear program since Trump's first historic summit with Kim last June.