President Donald Trump's much-feted summit with North Korean leader Kim Jong Un ended early and in disappointment on Thursday, when the U.S. delegation announced it could not reach any concrete deal on denuclearization with the authoritarian state.
For all Trump's bombast on North Korea, little material progress has been made in denuclearizing the Korean Peninsula. The president has boasted of his achievements in American-Korean relations, but his self-described successes have all come at a price.
Though atomic weapon and ballistic missile tests have stopped, Trump agreed to end joint military exercises with South Korea. And though Trump lauded the diplomatic significance of a sitting U.S. president meeting a North Korean leader for the first time, the June 2018 Singapore summit gave Kim a priceless propaganda win. In the meantime, Pyongyang is reportedly continuing its nuclear research program regardless.
The Vietnam summit held this week was designed to build on the mutual commitment of both nations to work toward improved relations and disarmament on the peninsula. But observers were left disappointed when the meeting broke up early.
A working lunch was canceled, a joint declaration scrapped and Trump's press conference moved up several hours. He then told the assembled journalists that no deal had been agreed to, and that "sometimes you have to walk."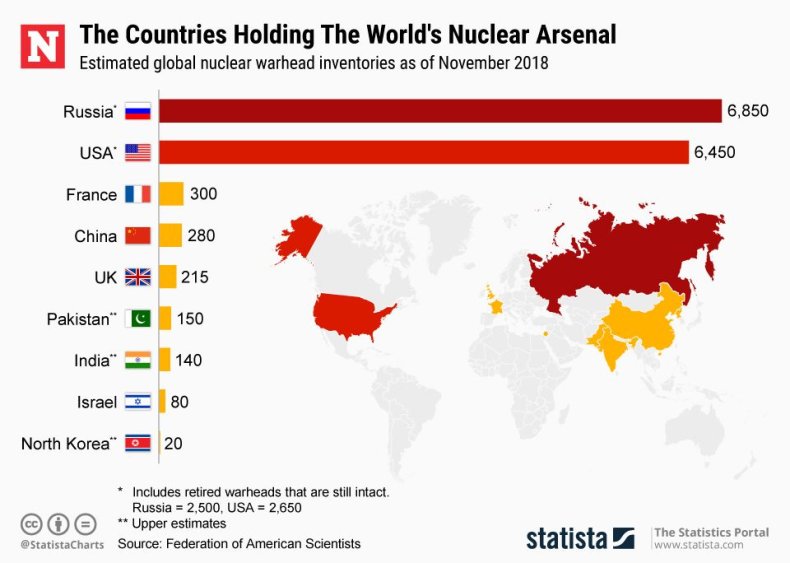 Reactions from North Korea watchers, foreign policy wonks and the media have ranged from surprise that so much effort went into an apparent failure to fatalist analysis suggesting the summit was doomed given the clear discrepancy between the two sides' negotiating positions.
"To come away with nothing is undoubtedly a surprise," given the organization and preparation that went into the meeting, suggested John Nilsson-Wright, a senior research fellow at the Chatham House think tank and a senior lecturer at Cambridge University. However, he told Newsweek: "The fundamentals were always going to be difficult, given the two opposing maximalist demands" of full denuclearization from the Americans and total sanctions relief from the Koreans.
"But no one should have been surprised that these were the negotiating positions of the two sides. We would have expected that anyway," he said, adding that "however confidently Trump may choose to spin this as a continuing dialogue and a friendly relationship between him and Kim," the president came away with nothing.
Papering Over the Cracks
Vipin Narang, an associate professor of political science at MIT, argued that a nonagreement was somewhat inevitable, given the gulf between U.S. and North Korean demands.
"We've been papering over the differences for so long, at some point the bill was going to come due," he told Newsweek. "You could get to Hanoi by papering over the differences."
Last year's summit provided a framework with "loopholes...so big you could drive an ICBM [intercontinental ballistic missile] through it," Narang said. But if nothing else has been achieved, nothing else can be announced. "If you haven't made any progress, it's very hard to sell the same snake oil twice," he argued. "There was really no option."
Still, Narang believes both sides deserve credit for walking away from what could have been a disastrous agreement. "If the differences and the gap is wide enough that there was hesitation on either side to sign an agreement, it's better they don't sign it and work toward narrowing the difference and getting a real agreement that they can adhere to," he told Newsweek.
To sign an agreement that one or neither side could—or would—deliver on would put the two sides on a collision course, with "no diplomatic off-ramps," Narang added.
"Still a Lot of Room to Make Progress"
Some of the details of the talks do indicate progress. Kim, for example, reportedly offered to close the Yongbyon nuclear research site if sanctions were lifted. Though the U.S. representatives rebuffed the suggestion, the offer is highly significant, according to Rand Corporation senior political scientist Michael Mazarr.
"This is the crown jewel in the North Korea nuclear infrastructure, and getting a truly final and absolute demolition would be a very big deal," Mazarr explained. "Combined with continued halts to missile and weapon testing, it would in my view constitute a perfectly reasonable interim step on the long road to full denuclearization, and be worthy of U.S. concessions in response.
"The concessions North Korea is reportedly willing to make, and the general idea of a dramatic de-escalation of tensions, suggest that there still may be something to achieve here," Mazarr said.
Negotiations are not over, Nilsson-Wright emphasized, but noted the Hanoi outcome would "be a frustration for a White House that is now facing so much more pressure at home on those contentious political issues and [Michael] Cohen's testimony."
But for those "who believe in the merits of engagement and dialogue and gradual progress," Nilsson-Wright warned that Hanoi represented "a bump in the road at the very least, and potentially a bigger setback."
The momentum of negotiations now rests on the working groups that have been trying to hash out the hard details of any agreements on sanctions and denuclearization. As such, hope remains for continued talks.
"It's too early to judge if it's a failure," Narang said. "A failure will be if the working level talks fall apart, and the inter-Korean process falls apart, because that's on a separate track."
Hanoi might look like a setback, but historical context is important. After all, at one point the U.S. and North Korea looked to be on the brink of war. "Our definition of success was unrealistic," Narang said. "Kim Jong Un showing up in Hanoi with the keys to his nuclear kingdom—that was never going to happen.
"There's still a lot of room to make progress, and at this point the metric of success is not if North Korea is disarming, denuclearizing, but is the risk of conflict lower today than it was yesterday," Narang said. "By that metric, I dont think it's a failure, but it's not necessarily a huge success either. Like a lot of these meetings, it is what it is.
"The risk is you go back to something worse."