'North Korea Continues to Nuclearize' Despite Trump-Kim Summit, Former CIA Agent Warns
A former CIA expert on the Korean peninsula has warned that North Korea has not taken steps to destroy or curb its nuclear program.
"Of course we've had no denuclearisation since Singapore," Bruce Klingner, a former deputy division chief for Korea at the CIA, said in a Heritage Foundation roundtable with journalists on Thursday, South China Morning Post reported.
"In fact, North Korea continues to nuclearize," Klingner, now a senior fellow at the Heritage Foundation, warned. The former CIA agent pointed to satellite imagery and intelligence reports that have shown the Asian nation has actually expanded or enhanced its capabilities.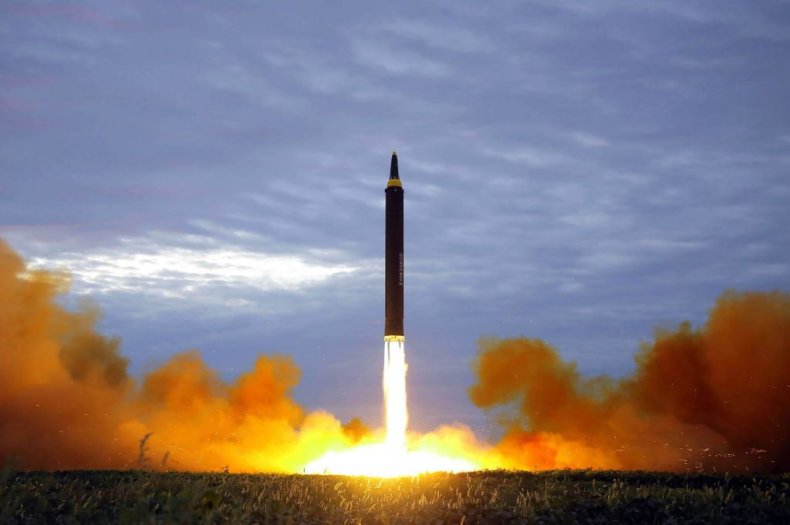 President Donald Trump held a summit in Singapore with North Korea's Chairman Kim Jong Un last summer, which marked the first time a sitting U.S. head of state met with a leader of the Asian nation. After their face-to-face discussions, Trump assured reporters that Kim would begin dismantling his nuclear arsenal "very quickly."
Now, Trump and Kim are set to hold a follow-up summit in Vietnam next week.
"I don't know if North Korea has made the choice yet to denuclearize, but the reason why we're engaged in this is because we believe there's a possibility that North Korea can make the choice to fully denuclearize," a senior administration official said on Thursday, according to CNN. "And that's why the President has assigned such a priority to engaging with them."
At the end of January, Director of National Intelligence Dan Coats, who was appointed by Trump, told a hearing of the Senate Intelligence Committee that it was unlikely that Kim would move forward with denuclearization.
"We currently assess that North Korea will seek to retain its WMD capabilities and is unlikely to completely give up its nuclear weapons and production capabilities because its leaders ultimately view nuclear weapons as critical to regime survival," Coats said. He also said the "assessment is bolstered by our observations of some activity that is inconsistent with full denuclearization."
Trump expressed frustration following Coats's testimony before the Senate committee, in which he also contradicted the president's position toward Iran. Posting to Twitter, Trump suggested that Coats and other intelligence leaders were "naive" and should "go back to school."
Longtime Trump confidant Chris Ruddy also hinted earlier this week that Trump was considering replacing Coats following the public disagreement. Ruddy said he had been "hearing from sources around the White House there's just general disappointment of the president with Director Coats" and that the administration believes there may need "to be a change of leadership in that position."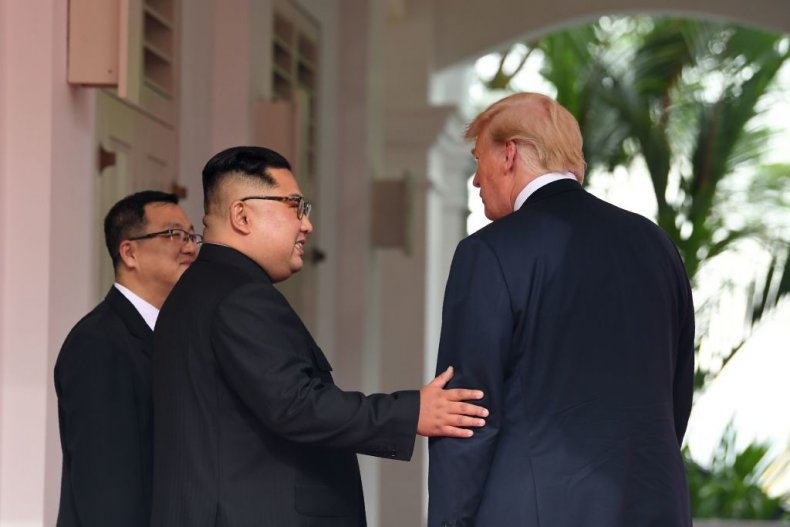 Trump's unwillingness to listen to his own intelligence leaders has drawn concern, with some analysts suggesting this could have dire consequences for U.S. foreign policy.
Phil Mudd, the former deputy director of the CIA's Counterterrorism Center, drew comparisons to what happened in the lead-up to the U.S. invasion of Iraq in an interview with CNN on Tuesday.
"There were questions during my tenure at the CIA about whether the CIA was too supportive of the president [George W. Bush] going into the Iraq War," he said. "There ain't no learning in the second kick of the mule here."
"So we're going again into North Korea and say we'd prefer that the intel guys support the president regardless of whether they agree with his position?" Mudd asked. "The intel guys are supposed to get out there and talk about the facts."