Russian TV Pundit Urges End to Ukraine War, Says It's Time for Diplomacy
A video where a Russian TV pundit called on the Kremlin to end the war in Ukraine and instead pursue diplomacy with Kyiv has resurfaced as Vladimir Putin looks to consolidate his position.
The clip featured Semyon Bagdasarov, a member of the left-leaning A Just Russia party calling for an end to the war in Ukraine and re-emerged after the Kremlin suffered a humiliating loss.
His comments, originally made on a March 9 edition of The Evening with Vladimir Solovyov on TV channel Russia-1, resurfaced after Russia's Black Sea flagship the Moskva sank.
Ukraine claimed one of its missiles struck the vessel, while Russia said ammunition on board exploded and caused it to sink.
Bagdasarov said Russia should not get involved in a conflict that could be "another Afghanistan," referring to the disastrous war between the Soviet Union and Mujahideen fighters that ended in the late 1980s.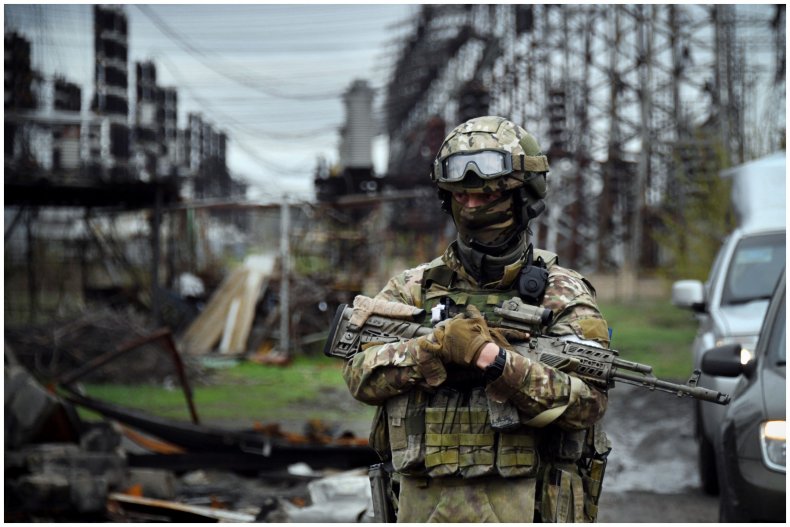 He added: "Let Ukrainians do this denazification on their own. We can't do it for them.
He later added: "Do we need to get into another Afghanistan, but even worse? There are more people and they're more advanced in their handling of weapons.
"We don't need that. Enough already. The army has already completed its task. Let diplomats or some other structures solve these problems. The army can't be the decision-making organ for all these things."
Host Solovyov is considered to be a Putin loyalist and has supported Russia's military campaigns and has made unsubstantiated claims about Russia's alleged war crimes in Ukraine.
Earlier this month, Belarussian news outlet NEXTA shared on Twitter that Solvoyov said the alleged Russian war crime was in fact caused by Britain.
In the unsubstantiated claim, Solovyov said: "The massacre of Bucha is the work of British specialists because the 'Bucha' and 'butcher' sound similar."
Newsweek has contacted the Kremlin for comment.
Russian President Putin launched the invasion of Ukraine in late February, under the expectation his military forces would be able to control much of the country within days.
His invasion sparked a determined Ukrainian resistance, condemnation from the White House and its allies as well as a barrage of sanctions targeting Russia's elite.
NATO countries have also transferred weapons and billions of dollars to Ukraine as well as having entered into discussions with the Nordic countries of Sweden and Finland about potential membership.
Putin's gamble appears to have largely failed with its initial objectives with Russian forces having failed to capture Kyiv.
This failure has pushed Russia to consolidate its gains in eastern Ukraine, which has been controlled by Kremlin-backed separatists since 2014.