Russians Are Trolling Their Country's Brand New World Cup Slogan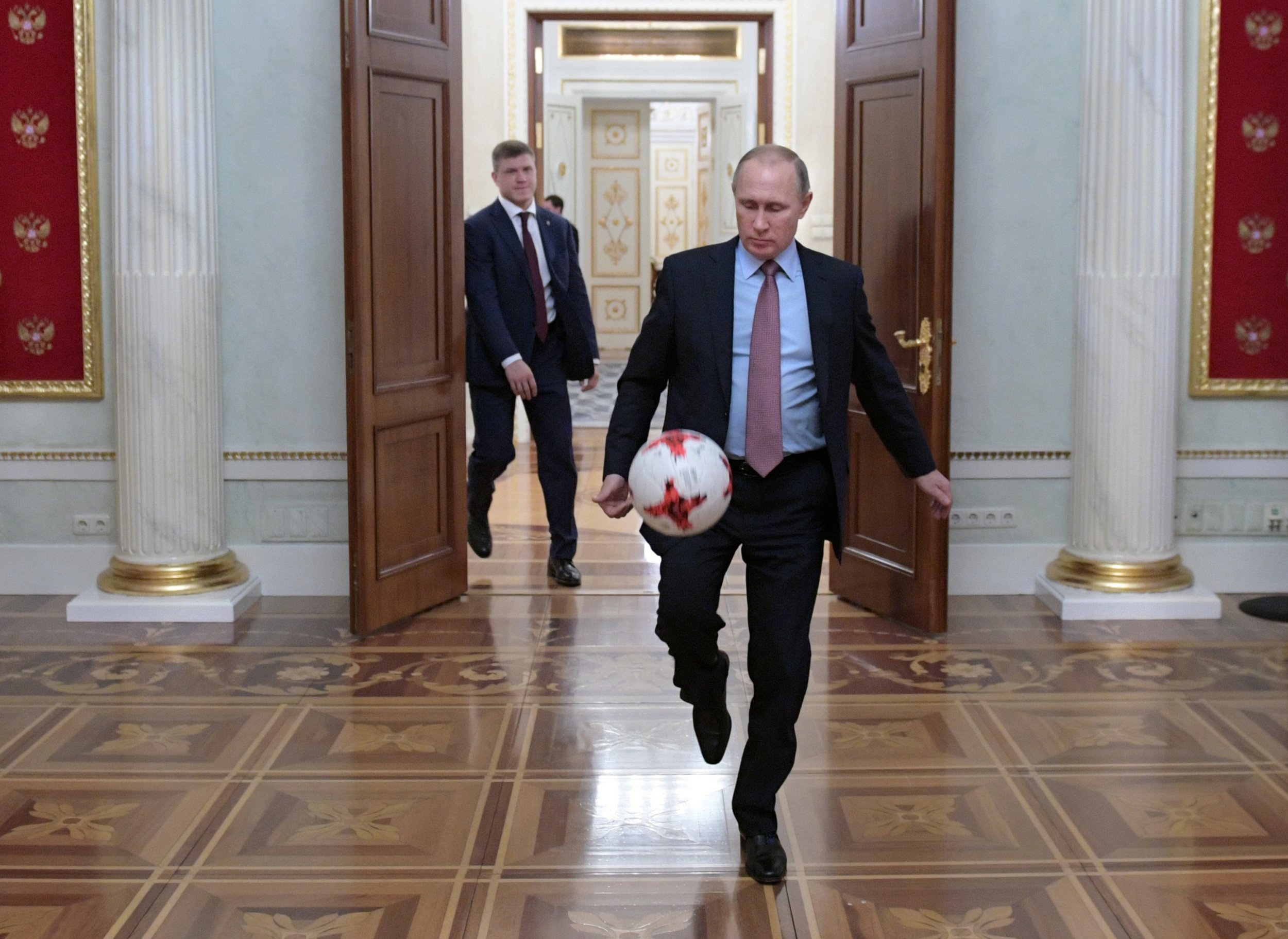 With the World Cup 2018 fast approaching, the Russian hosts took to social media to ask their compatriots for a slogan that will fire up their national team to an unlikely hometurf triumph.
The national team's perofrmance has been lacklustre, to say the least: it exited its last international tournament in the early stages with only one point, and Russia currently sits at its record lowest ever global soccer ranking —66th.
With that in mind, Russians have responded to the call with accurate, if deeply self-effacing, epithets for the nation's top soccer talents and their chances of success.
"What is dead may never die", one user suggested on Twitter. "Participation is the main thing," was his alternate suggestion.
Read More: Most Russians do not care about soccer, according to a poll
"Your expectations are your problem," another user proposed, referring to a controversial retort by ex-captain Andrey Arshavin to fans jeering Russia's disappointing Euro 2012 exit.
The shortlist of suggested Russians slogans approved by soccer's governing body FIFA are a lot less cynical and the current frontrunner is "Play with an open heart." It is narrowly beating the "The Russian bears are moving towards victory," though even this reasonably tentative motto has been lambasted online.
"The Russian bears are ready to be knocked out," one user wrote on Russia's top sports news side, Sports.ru. "The Russian bears are moving towards victory… but its soccer players aren't," another user suggested. A third commenter was more confident, suggesting: "The wooden Russians will win, just about."
Although Russia is hosting this year's World Cup, the fans' enthusiasm for the national team has dipped considerably in recent years, after numerous embarrassing performances.
After Russia's dismal performance at the Euro 2016 tournament, footage leaked showing two of the team's stars partying in a Monte Carlo nightclub, which sparked a public outcry for serious changes in the squad. An online petition to disband the team and change the call-up process created at the time, currently has nearly a million signatures.
Russia will kick-off the tournament against Saudi Arabia on June 14th in the World Cup's opening match, with Germany and Brazil the odds-on favorites to lift the trophy.