Russians Targeting Kids' Beds, Rooms With Explosives: Ukrainian Bomb Team
The leader of a Ukrainian bomb squad has said that Russian forces are targeting children by placing explosive devices inside their rooms and under their beds.
Artur Silchenko, who leads a Ukrainian team dedicated to defusing anti-personnel mines, told ABC News Australia that his team discovered explosive "booby traps" strategically left by the Russian military in areas where children could be expected to sleep. Newsweek has not independently verified the claim.
"Near Kyiv, there was a case where they put a mine under a child's pillow," Silchenko told the outlet. "We found two booby traps near a child's cot and, in a few other cases, inside a child's room."
"I don't know what to say," he reportedly added when asked how the alleged discoveries made him feel. "It's terrible. I don't understand. Why you would do that? These are children."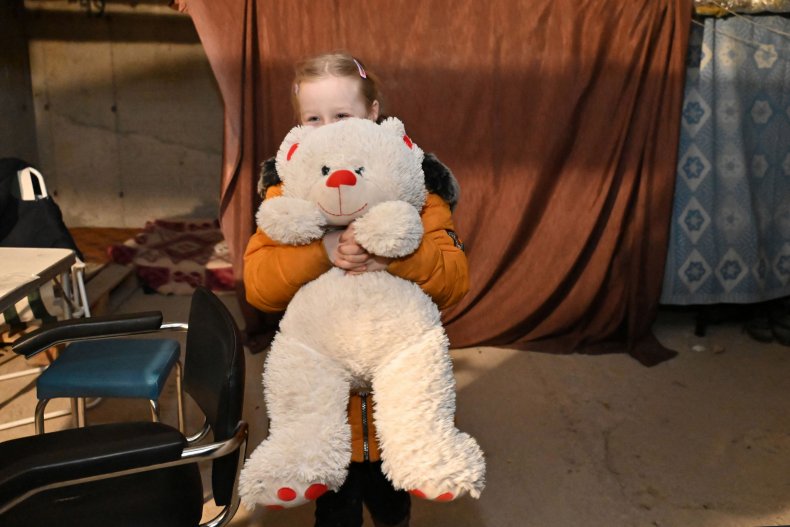 Silchenko's remarks are not the first time that the Russian military has been accused of directly targeting children with explosives amid the ongoing war. However, Newsweek has not independently verified any of the claims regarding children and explosives, which come from Ukrainian sources.
Ukrainian surgeon Oleksandr Yatsyna told The Times of London last month that Russian forces had booby-trapped "teddy bears" with explosives, while Bucha resident Tatiana Monko told Vice News last week that a live grenade was left in her 10-year-old daughter's piano.
The Ukrainian Prosecutor General's Office said on Friday that at least 232 children had been killed and more than 427 injured "as a result of full-scale armed aggression by the Russian Federation," according to state-run Ukraine news agency Ukrinform.
The figures could rise as Ukrainian officials continue to assess casualties in areas engaged in active battles. Ukraine also claims that Russia has bombed a total of 1,837 "education institutions" during its attack on Ukraine, including 172 that were "completely destroyed."
Ukrainian President Volodymyr Zelensky said in early April that the Russian military was leaving behind dangerous explosive booby traps as they withdrew forces from areas in northern Ukraine, according to the Associated Press.
In addition to placing mines on equipment or inside buildings, Zelensky said that explosives were being attached to the bodies of people who were killed in the conflict and rigged to explode when the bodies were recovered, according to AP.
"They are mining all this territory," Zelensky said in a video message, according to United Press International. "Mining houses, equipment, even the bodies of killed people. Too many tripwire mines, too many other dangers."
Earlier this month, Zelensky called Russia a "terrorist state" after one of its military's missiles allegedly struck a dormitory in Odesa, killing a 14-year-old boy and leaving others wounded.
"What did these children and the dormitory threaten the Russian state with?" Zelensky said. "That's how they fight... That is why the whole free world united so that no one justifies Nazism, kills children or destroys peaceful cities as Russia does."
Newsweek reached out to the Russian government for comment.