Russians Torturing Ukraine Aid Volunteers in 'Filtration Prison': Report
Russian troops are allegedly using electric shocks on Ukrainian civilians in a prison, according to a Ukrainian human rights official.
Since Russian President Vladimir Putin ordered the invasion of Ukraine in February, the Russian military has faced allegations of human rights abuses against Ukrainians, including attacks on civilians and children. These alleged violations have drawn international condemnation amid an already widely condemned invasion.
More than 3,000 civilians from Mariupol, a southern city taken by the Russian military, are reportedly being held in a "filtration prison," a former correctional colony, in the village of Olevivka, Lyudmyla Denisova, Ukraine's ombudsman for human rights, wrote. That is part of the Donbas region, which Russia has claimed their goal was to "liberate" during the invasion.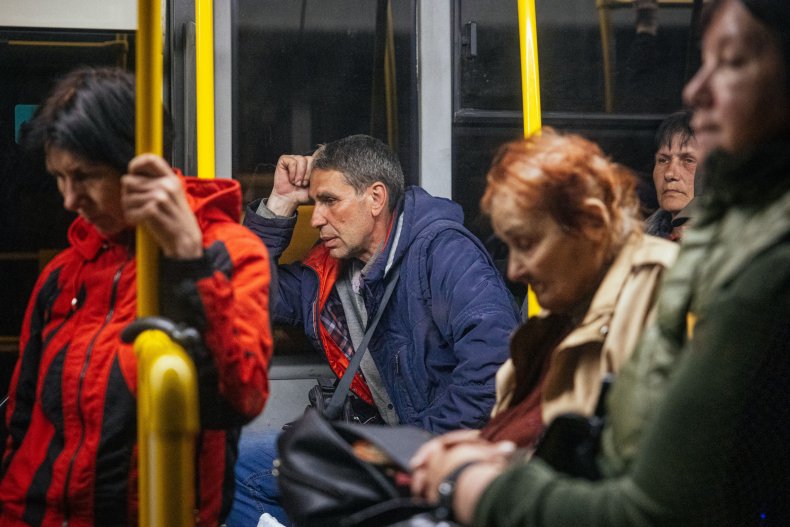 The civilians allegedly went through several hours of interrogation and "torture" with electric shocks, she wrote.
They were required to stay in the "colony" for 30 days, but others—including activists, former members of military and law enforcement officers could be required to stay for another month.
Among those allegedly being held in the prison are about 30 volunteers who tried to bring humanitarian aid to Mariupol to "save the residents" as Russia besieged the city, she wrote.
"Hostage-taking and torture are acts of terrorism under the Council of Europe Convention on the Prevention of Terrorism and War Crimes under Article 8 of the Rome Statute of the International Criminal Court," wrote Denisova.
She called for the United Nations to investigate the allegations and for the international community to "recognize Russia as a state that supports and commit terrorism."
These are the latest allegations of human rights violations Russia has faced in Ukraine. Russian soldiers allegedly carried out war crimes, including the rape and execution of Ukrainian civilians in areas they once controlled, including a massacre in Bucha, a suburb of the capital city of Kyiv, the organization Human Rights Watch said on April 3.
The Pentagon last week refuted Russia's claims that some Ukrainian civilians were traveling to Russia willingly, but it declined to go as far as to describe the actions as ethnic cleansing. Those Ukrainian civilians had also been living in "filtration camps," according to Ukrainian officials.
The accusations of human rights abuses also prompted the United Nations' General Assembly to suspend Russia from the Human Rights Council, as its placement had come under scrutiny amid the invasion.
Newsweek reached out to the United Nations and Russian Ministry of Foreign Affairs for comment.