Russia's Anna Netrebko Replaced by Met Opera With Ukrainian Soprano
A Ukrainian opera singer has replaced a Russian soprano at the Metropolitan Opera after the Russian artist refused to denounce Vladimir Putin.
Russian singer Anna Netrebko has refused to repudiate her support for the Russian leader resulting in her withdrawal from future projects at the Met.
It has said it will not engage with artists who support Putin as the Russian invasion of Ukraine continues into another week.
"It is a great artistic loss for the Met and for opera," Met General Manager Peter Gelb said in a statement.
"Anna is one of the greatest singers in Met history, but with Putin killing innocent victims in Ukraine, there was no way forward."
Netrebko is now set to be immediately replaced by Ukrainian soprano Liudmyla Monastyrska for a number of upcoming shows at the Met, which is the largest performing arts institution in the U.S.
Monastyrska will now be appearing in Puccini's Turandot for five performances from April 30 to May 14 and will also be featuring in the May performance broadcast to theaters worldwide.
The Met has not yet announced a new soprano for the performances of Verdi's Don Carlo, which Netrebko was due to front starting in November.
Netrebko has long expressed her support for Putin. In 2011, she told Newsweek that she admired his "strong, male energy" and said she would have "loved to have been" his lover.
"We only met twice. Officially and briefly. But he's a very attractive man. Such a strong, male energy," she said.
Netrebko's exit from the Met comes days after Russian conductor Valery Gergiev was fired from the Munich Philharmonic for also refusing to end his support for Putin and the war on Ukraine.
Marcus Felsner, Gergiev's former manager praised his talents but said he could no longer work with him.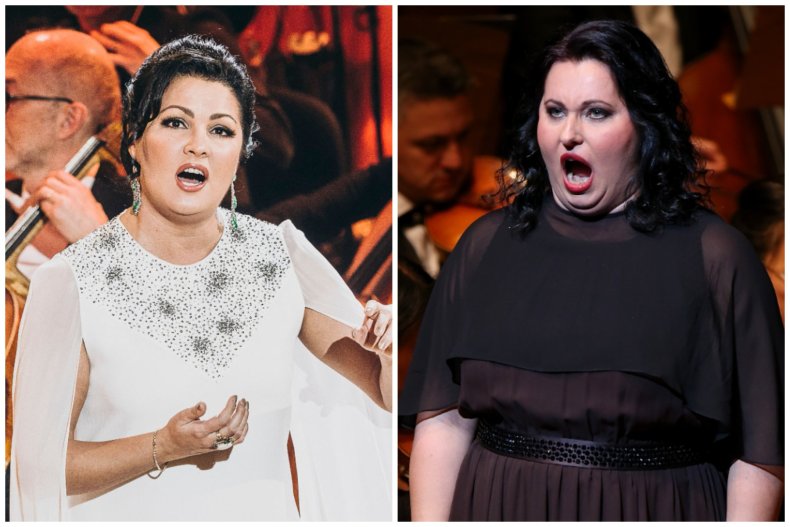 "In the light of the criminal war waged by the Russian regime against the democratic and independent nation of Ukraine, and against the European open society as a whole, it has become impossible for us, and clearly unwelcome, to defend the interests of Maestro Gergiev," he said, per The Guardian.
Gergiev has also been dropped by Milan's Teatro alla Scala, the Vienna Philharmonic and the Edinburgh Festival in Scotland.
Meanwhile, a number of Putin's celebrity friends in the West have turned their back on him.
Notably, actors Gerard Depardieu and Steven Seagal have both called for an end to the fighting in Ukraine.